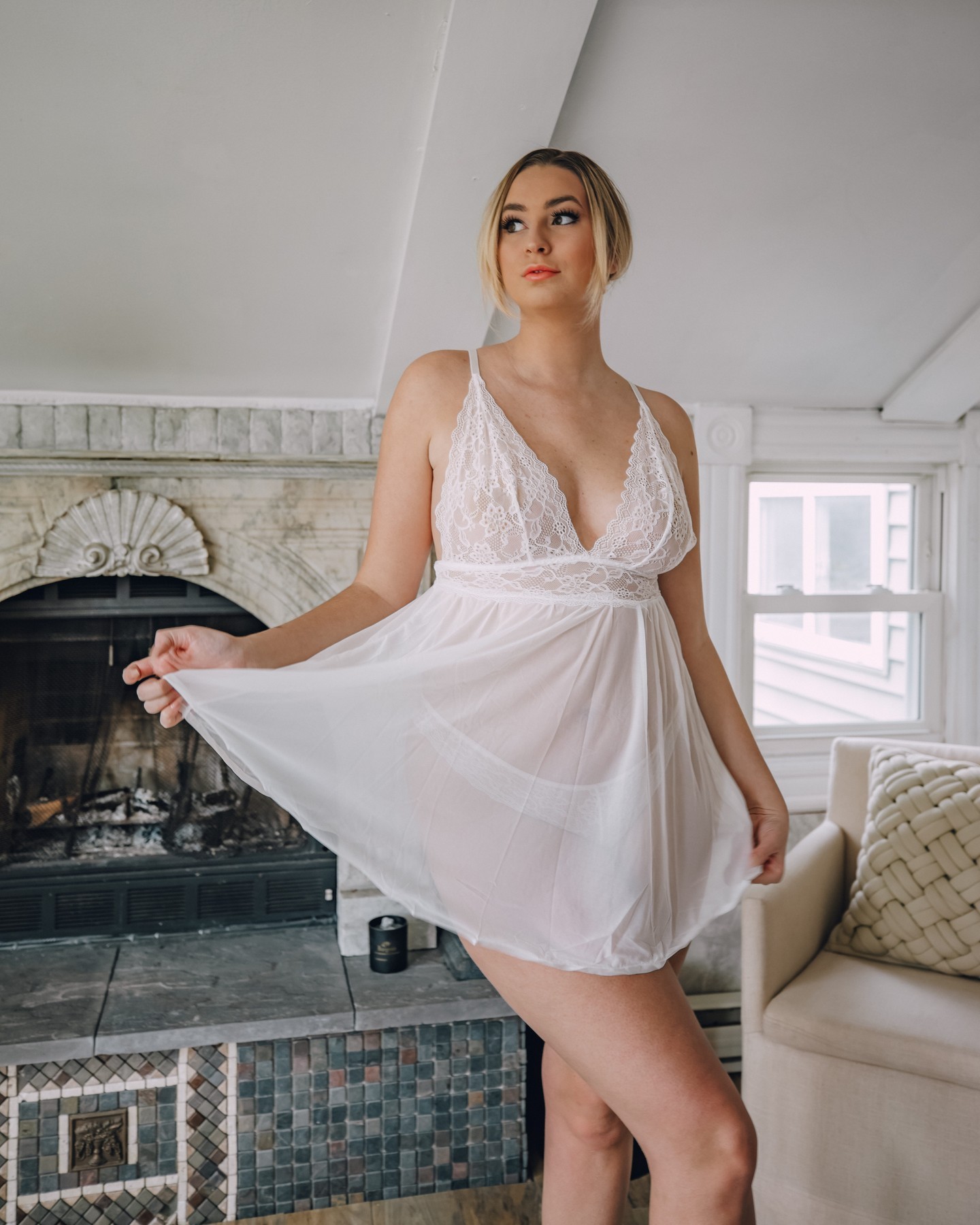 14 Jun

Bridal Lingerie Essentials
Bridal lingerie you'll need for the wedding day, honeymoon and beyond.
As a bride, you'll spend a lot of time thinking and dreaming about what you'll wear on your wedding day and for all the events surrounding the wedding, but don't forget about wedding lingerie.  Your wedding is a great excuse to treat yourself to a few pretty, lacy things to make you feel beautiful on your wedding day, honeymoon and beyond. Read on for our top bridal lingerie essentials for the bride-to-be.
Bridal Getting Ready Outfit
Since the photo opps will likely start before you put the dress on, you'll want something cute and comfortable to wear while you're getting ready. A bridal robe or matching set is an excellent option because you won't risk messing up your hair or makeup when it's time to put on your wedding gown. We have dozens of options to suit your style: lacy, floral, monogram, and more. Throw on some cozy bridal inspired slippers to complete to the look!
Style FBBRIDEROBE & BRIDES2, BRIDESL1 & WPD29974RW
Shapewear Essentials For Under Your Dress
Wedding undergarments build a foundation for your dress and will ensure your gown looks and feels best on your wedding day. Shapewear is intended to enhance your favorite assets and make sure you feel supported throughout the day. At your bridal appointment, ask your stylist for recommendations based on your dress style.
Bridal Lingerie For The Wedding Night
As the night is winding down after your reception, you'll want to slip into something a little more comfortable. A silky chemise or babydoll slip is perfect to snuggle in before saying goodnight. Add a hint of "something blue" for the perfect wedding night hue.
Style 2650BD, D039, 5310963O, GTR004
Honeymoon Lingerie
Searching for the perfect honeymoon lingerie? These styles are equal parts romantic and playful! A chemise or lace bodysuit is a must-pack for your romantic getaway.
Loungewear For The Newlywed
The wedding and honeymoon may be over but the newlywed phase is just beginning! Flaunt your new status as you relax and enjoy those "just married" moments. Whatever your ideal loungewear consists of, we have you covered with sleep sets, swimsuits, bridal jackets, and accessories.
Style WPD29379, PLDB8027, SNBB01, SW4000
Anniversary Lingerie
Treat yourself to fun and flirty anniversary lingerie so you can feel beautiful and confident on this special occasion. These sexy lingerie sets offer a variety of textures and details guaranteed to get hearts racing.
Do you have all your bridal lingerie essentials? Shop these & more styles at davidsbridal.com.
Planning a wedding? Sign up for our Diamond Loyalty program—it's free!—and find local wedding vendors. Follow us on Instagram, Pinterest, TikTok and Facebook for more real wedding inspiration, or click here to book an appointment.
Related Posts: