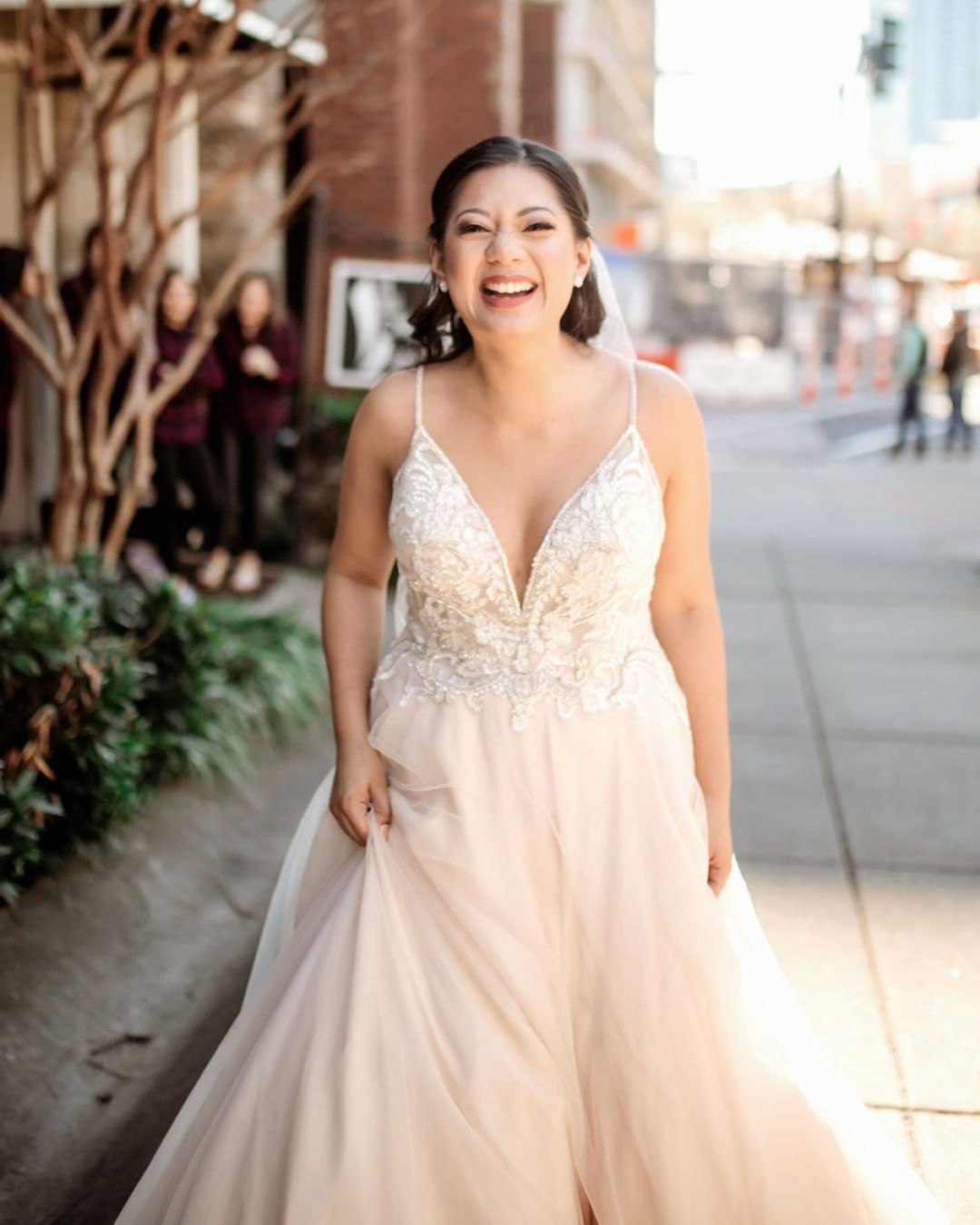 21 Aug

Unique Colorful Wedding Dresses
Colorful wedding dresses for the non-traditional bride
Wedding whites will forever be a classic tale but a pop of color on the big day is a great way for non-traditional brides to mix things up! Whether you're straying from wedding traditions or looking for a way to incorporate your favorite colors into your big day, these colorful wedding dresses are a bold bride's BFF! Keep reading for a few non-white dresses for the non-traditional brides to help make your wedding day look pop!
Beautiful in Blush
Ready to break some unspoken bridal rules? If a classic white gown isn't capturing as much romance as you'd like, try a subtle shade of pink! Blush gowns are having a major moment on the runway and down the aisle and these gowns offer just the right amount of color to add a fairytale touch to your big day. You'll still look effortlessly bridal, with a little bit of a twist.
Chic Champagne
Raise a glass and toast to these champagne beauties! Chic, timeless, and not your average wedding dress, these champagne gowns are an elegant choice for your wedding day look. That's worth celebrating, right!? Lastly, the warm, richness of the hue complements every skin tone and adds a bit of regality to your look and will give you that glow that every bride craves.
Styles MS251196, MS251199, MS251214
Go Bold!
If color is a big part of your personal style, you might be looking to incorporate that part of yourself into your day! While a bit unconventional, colorful wedding dresses have risen in popularity over the years and are perfect for creating a totally one of a kind bridal look. Loving the ball gown style? Choose from up to 7 shades, including Apple, Black, Canary, Champagne, Ivory, Petal, and Dusty Blue to create a look that captures your bridal style!
Featuring styles V3848, WG3861, WG3979
These days, more brides are turning to colorful alternatives to the traditional wedding whites. These gorgeous gowns are full of personality and offer pops of color, from subtle to brilliantly bold, that brides are looking for. Also, a few finishing touches like the perfect pump, veil, and bling are all you need to complete your look!
Ready to add some color to your big day? Us too! If you're a non-traditional bride, shop 24/7 at davidsbridal.com for more non-white wedding dresses! Otherwise, make an appointment at your local DB store to try on these gowns and many more!
Related Posts: