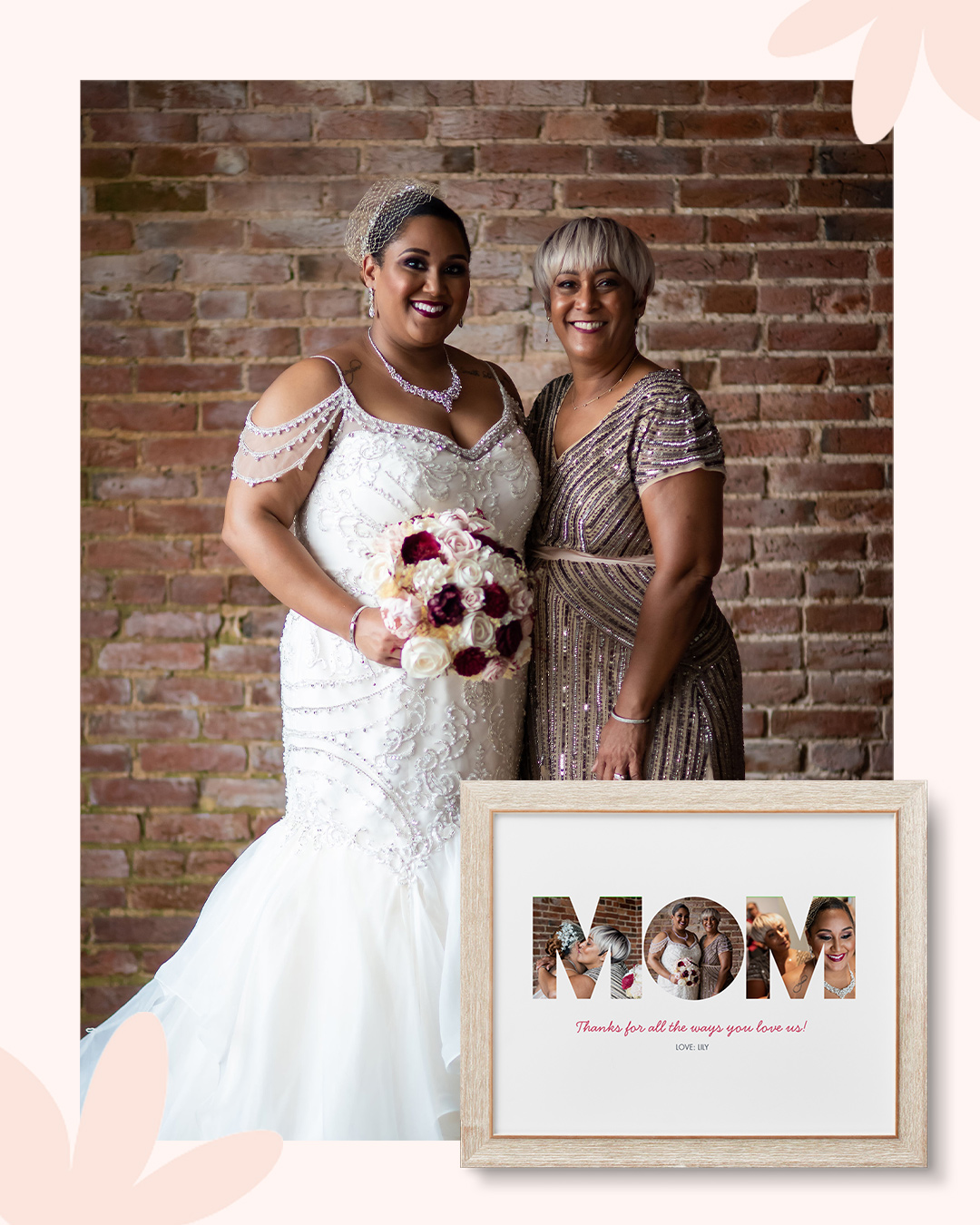 11 Apr

4 Meaningful Mother's Day Gifts You Can Create
Put Your Wedding Photos to Work
Wedding and engagement photos are so important because they offer rare professional shots with your favorite people looking their best. Think about it — when you look at these photos on display at any given friend or family member's house, you'll often find great wedding shots throughout the years. We have some incredibly thoughtful ways you can use those mom-and-bride wedding shots, or even your engagement pics, to create a gift for the ultimate gifter.
Friendly reminder for those of you who are post-wedding and swooning over your photos: Mother's Day is May 8th. Don't let her big day sneak up on you. For those who are engaged and looking to take notes for later, bookmark this page for inspiration down the road. Let's dive into the four best Mother's Day gifts you can create from your wedding photos, hand-picked by our friends at Shutterfly.
For The Cozy Nester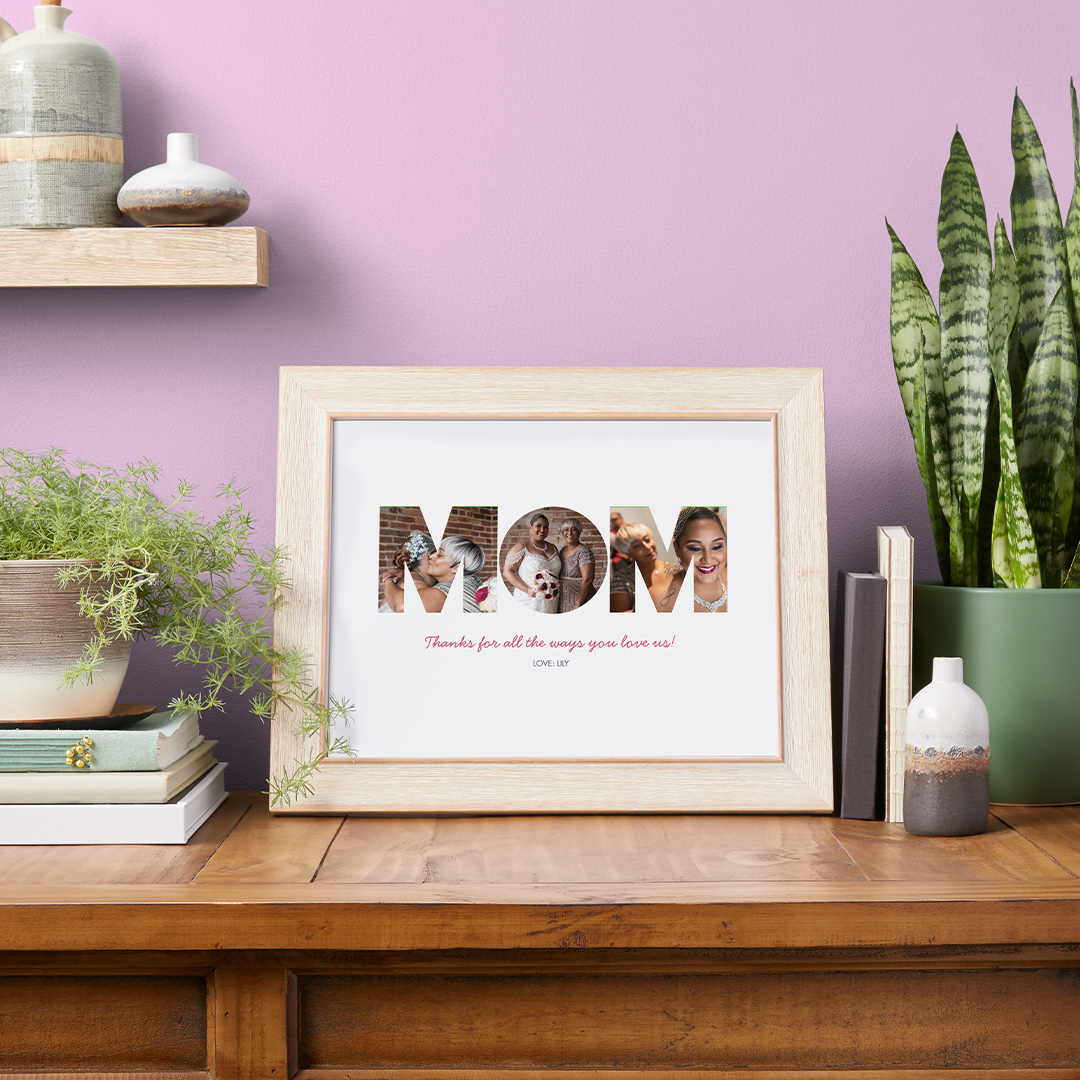 There's no limit to her love. Let your creativity be just as boundless. Design a custom piece of art to grace the halls of Mom's favorite room. Isn't it time you upgraded those last professional photos from your youth to your favorite wedding shots? Make her something that is totally unique to her with a one-of-a-kind memento only you can create. Make your very own Mom Art Print.
For The Foodie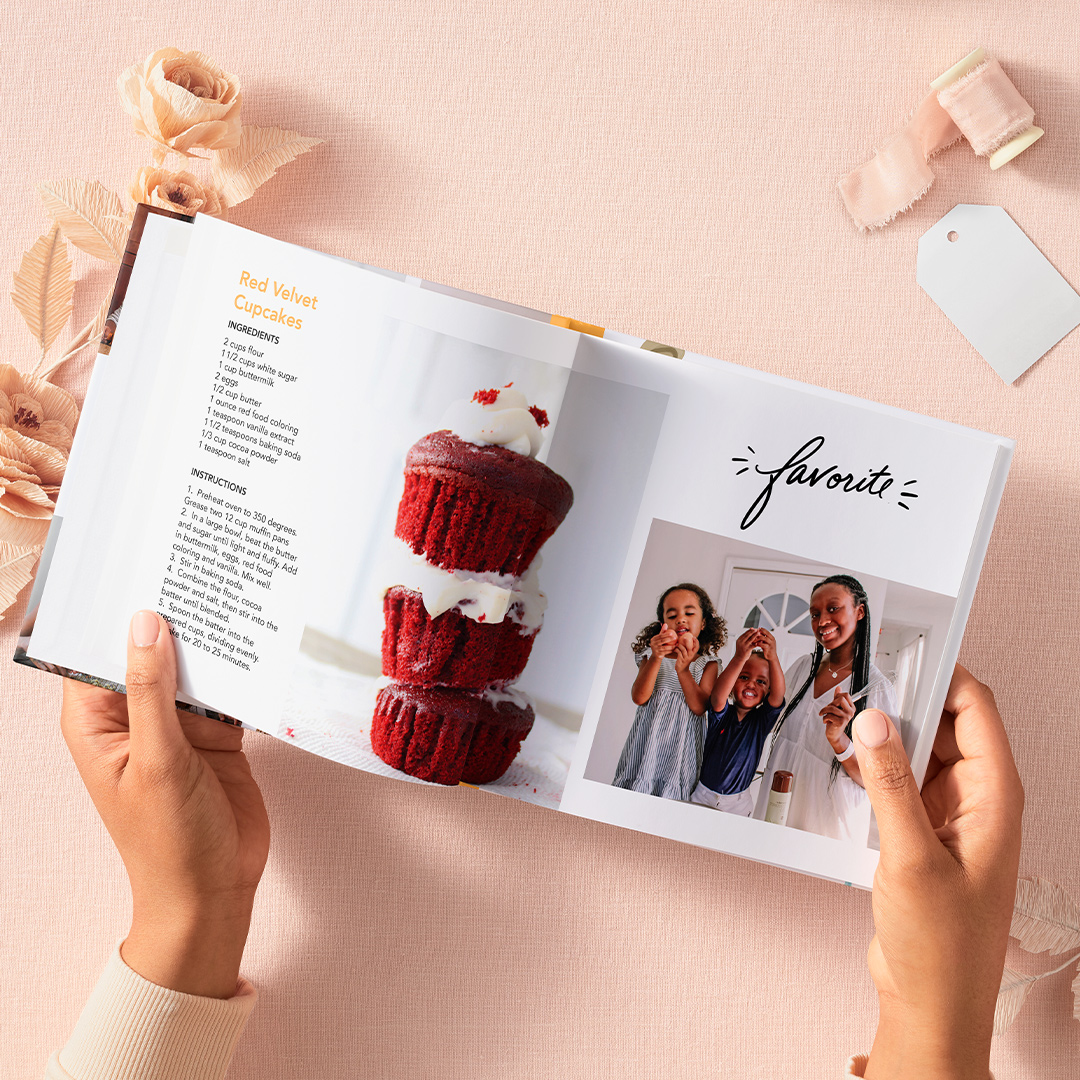 What is a better ode to family and tradition than food? Let Mom know she's a tastemaker. Preserve family recipes in a beautiful, professional book. Share new dishes of your own and mix in cherished recipes from aunties and loved ones. You can even share new favorite culinary findings from your partner's family. Use photos of the actual dishes if you like, and pair each contribution from loved ones with a mix of wedding snaps and family photos. Consider using your favorite wedding shot with mom to grace the cover of your own Whimsical Recipes by Slightly Stationery Photo Book.
For The Sentimentalist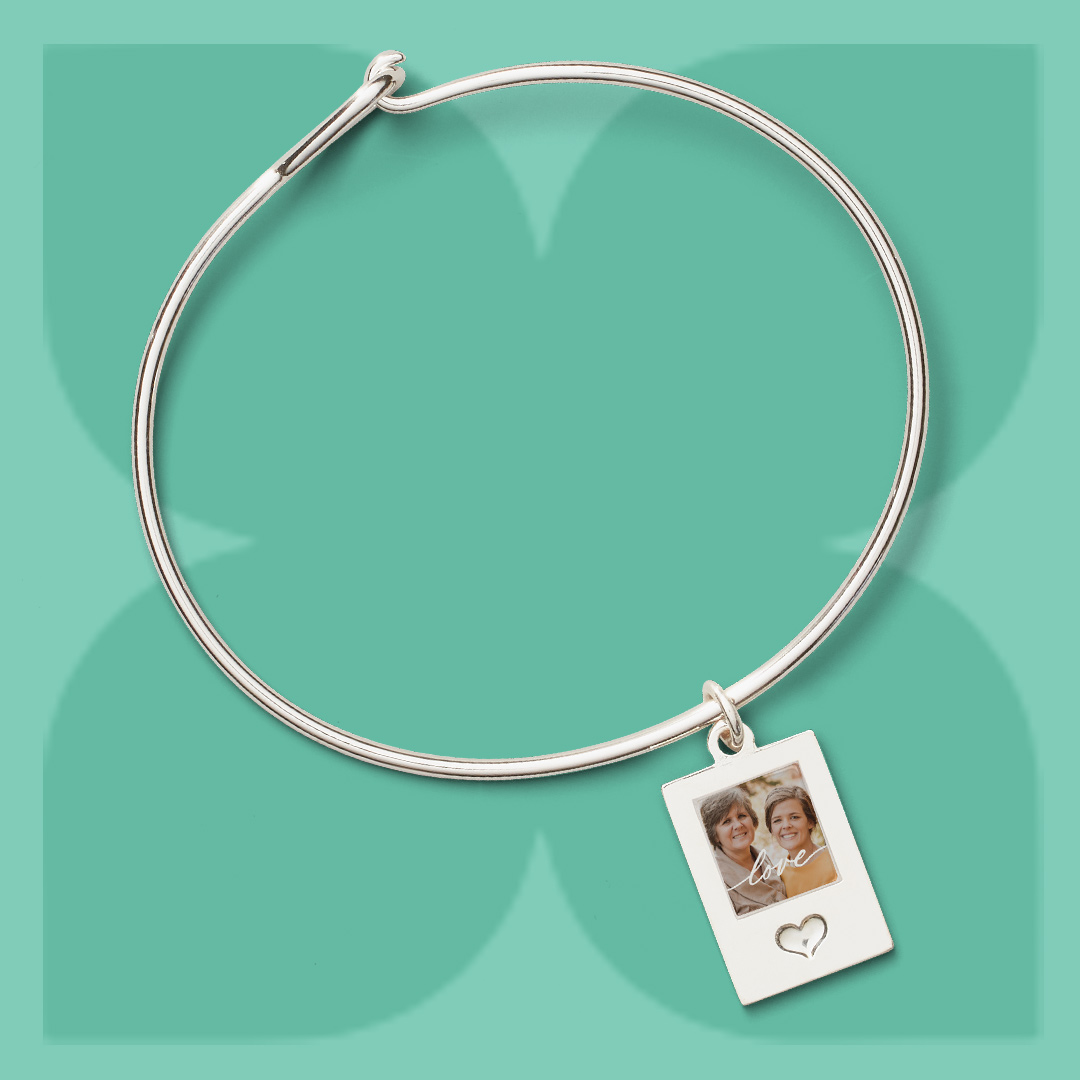 If your mom is the type to hold onto favorite keepsakes, like that macaroni necklace you made her in kindergarten, why not offer a personalized upgrade? Jewelry is the perfect gift for the mom who savors memories. There are several understated options that are wallet-friendly and perfect for everyday wear or special occasions. Modern Scripted Love Heart Sterling Silver Charm Bracelet is the perfect understated memento she can wear with anything.
For The Traditionalist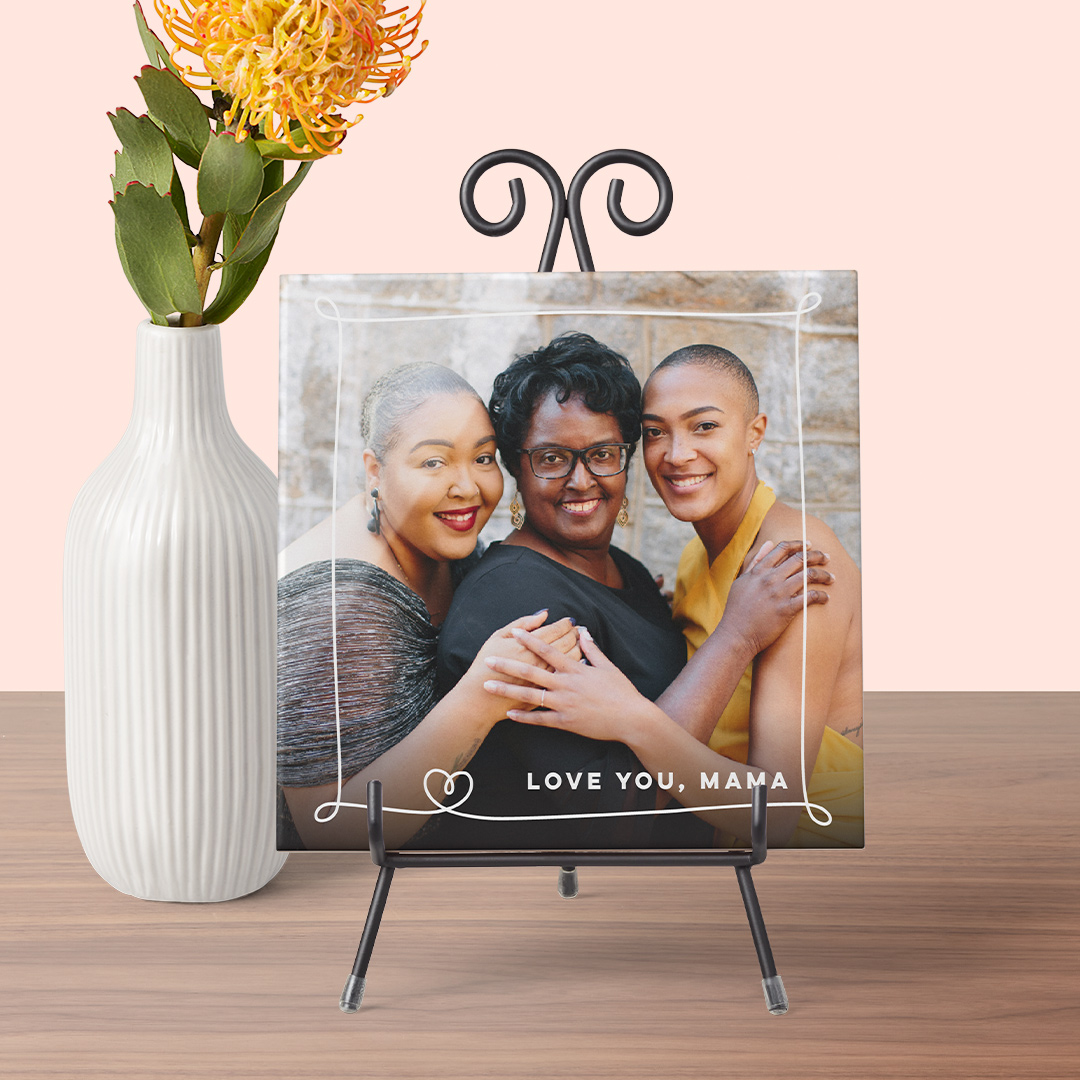 There's something about a ceramic tile on a stand that feels homey. Whether you're looking to add special memories to the mantel over the hearth, a bookshelf, or Mom's desk, it's a beautiful token that helps keep memories close. For the mom who makes moments happen, give her something to smile about every day. Design a personalized piece that's unmistakably hers like this Whimsy Heart Border Ceramic Tile.
Planning a wedding? Sign up for our Diamond Loyalty program—it's free!—and find local wedding vendors. Follow us on Instagram, Pinterest, TikTok and Facebook for more wedding inspiration, or click here to book an appointment.
Related Posts: