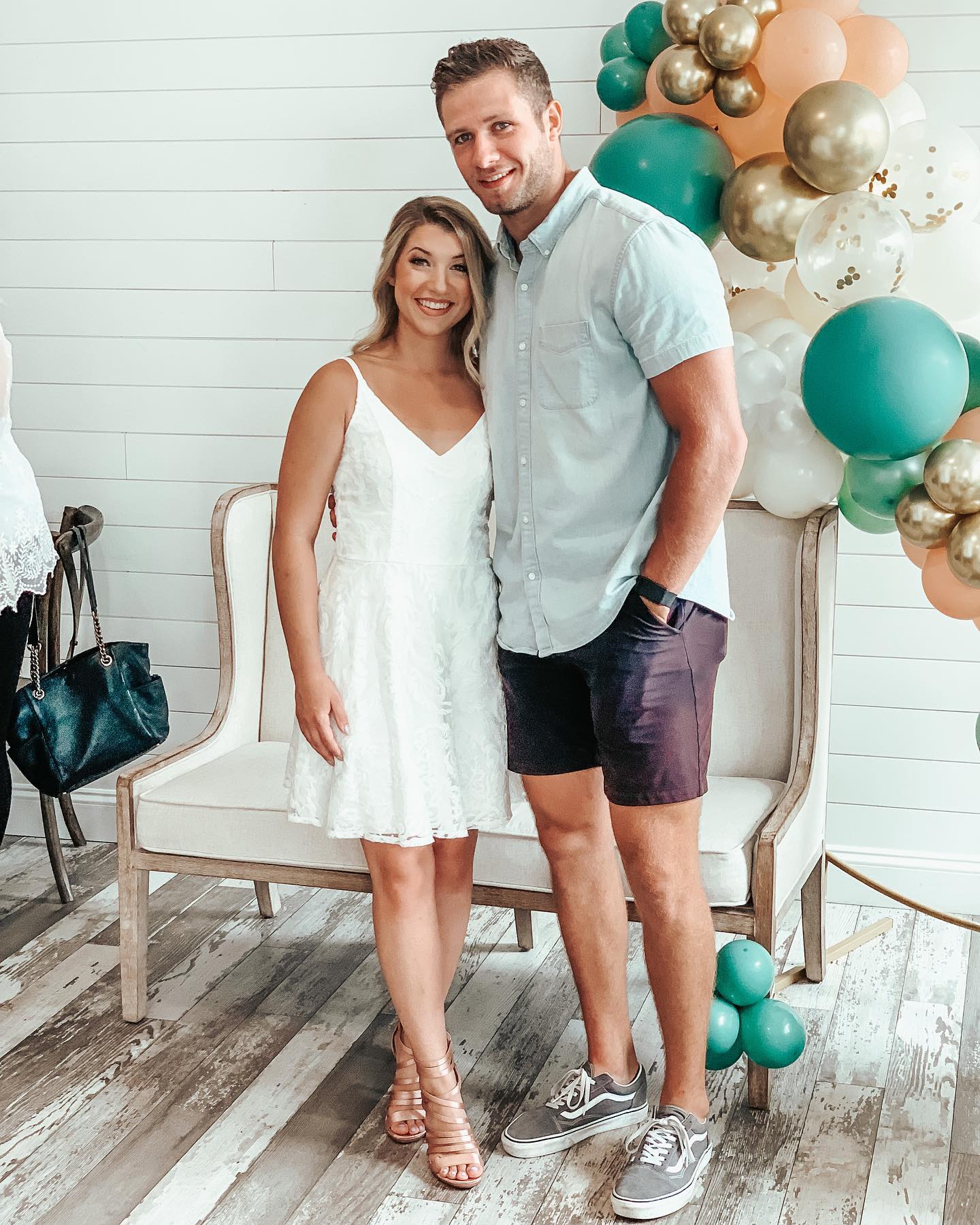 28 Oct

How to Plan the Perfect Engagement Party
First comes the ring then the engagement party
Newly engaged? One of the first parties you can plan as a newly engaged couple is your engagement party. This is a time for you to reflect on your relationship & celebrate before you start the special process of planning your wedding! We've teamed up with our friends at Wayfair to help you plan a party you'll remember for a lifetime. So whether you're throwing your own engagement party, or planning one for a special couple, keep reading for our top tips on how to plan the perfect engagement party.
Send Out Invites
It just isn't a party without your closest family and friends around! Your engagement party usually involves a smaller guest list comprised of loved ones there to celebrate the newest stage of your relationship as fiancés.
If you're planning in advance and want to go the timeless route, you can opt for printing and mailing out your invitations. If you choose to go paperless, you can still create and send a special invite via email or text message. Make sure to send out invitations a few weeks in advance so guests can mark the dates on their calendars.
Choose Your Food & Drink
Everyone's favorite part of attending any engagement party, besides celebrating the happy couple, is the food! Whether you are planning a casual cocktail get-together or a fancy dinner party, you'll want to plan a menu beforehand.
Start your party off right with a cocktail hour. In order to be an expert in home bartending you need a cocktail toolkit to shake up your favorite drinks! We love the idea of making a signature drink for the night, or even two if your favorite drinks are different. Before the party, stock up on all the must-have bar essentials, and what better way to store them than on a chic bar cart?
You can choose to have just a spread of light appetizers or have a full family-style dinner. Either way, a charcuterie board spread is a perfect addition to any party! You can plate your favorite meats and cheeses on a monogrammed serving board as a personalized addition to your new journey. For dinner, dining al fresco can be a dreamy option to consider. If the weather allows, set up a charming space in your backyard or an outdoor area, and serve up your favorite foods as a couple.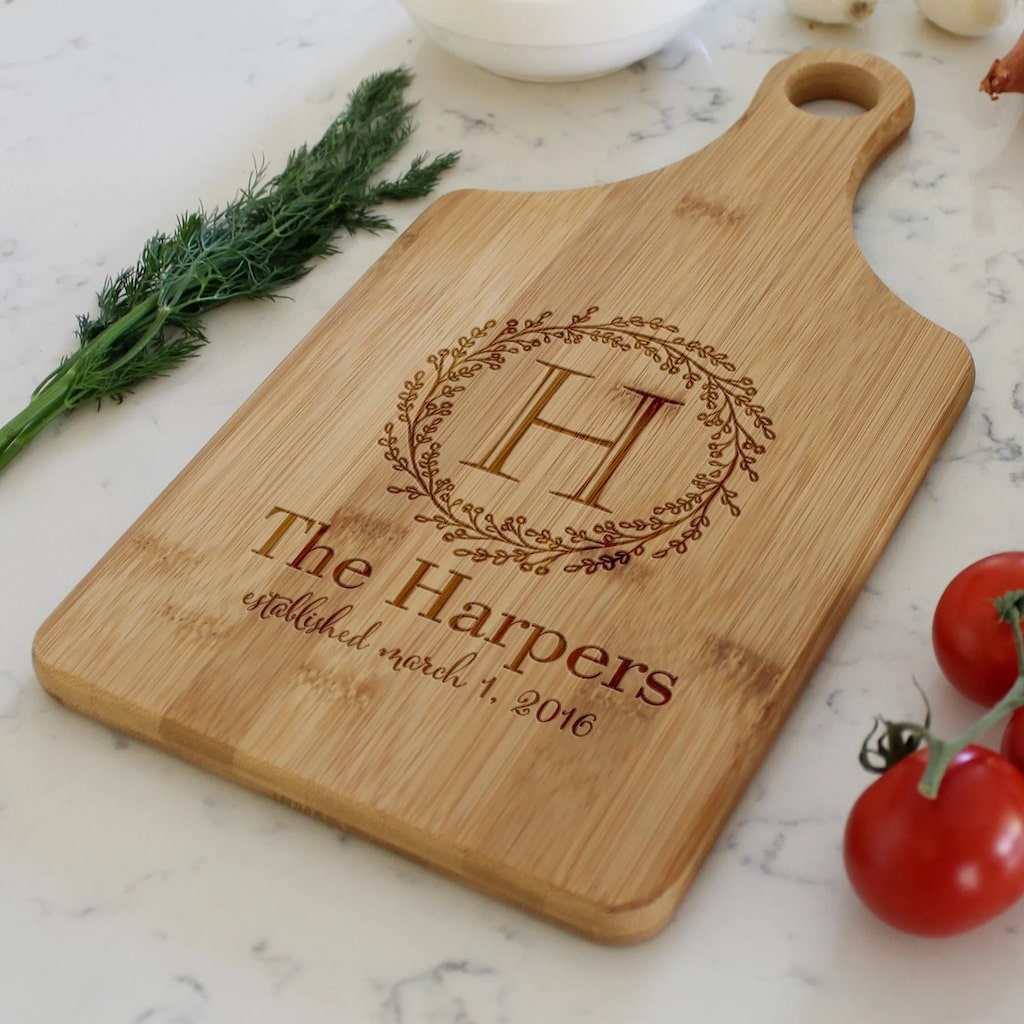 Plan Your Tablescape
When planning an engagement party it's fun to have a theme, what better way to accentuate this than with your tablescape? A well-put-together tablescape really elevates the evening and you only need a few decor pieces to complete it. First, choose a table cover or runner with a fun fringe or tassel to upgrade the look. Get creative with different tableware in fun patterns and colors based on the look you're going for. If the dinner party is outside, you may opt for disposable dinnerware instead. This doesn't mean you have to compromise on the design though, many disposable options are sturdy, stylish, and recyclable which makes for easy cleanup.
Next, accentuate the table with placemats or napkin rings in various textiles and finishes. Then add a few vintage candles, tea lights, or lanterns to emphasize that dim dinner party atmosphere and give off a romantic glow. Faux flowers are the perfect addition to the table as they last forever and can be used time and time again as a centerpiece. You can even use them in your shared home as decor for a constant reminder of the fond memories from your engagement party.
Add Ambiance
A well-planned engagement party is filled with ambiance, romance, and celebration. Set the mood by experimenting with fun lighting and decor. String lights create a luminous canopy and come in a variety of styles like fairy lights and globe lights which all have their own individualized look. Floral arrangements, whether fresh or faux, will instantly glamorize any space. Personalized touches and DIY details are super special and help you connect with your guests. Overall, you want to be able to create a magical evening celebrating this milestone in your relationship.
P.S. Don't forget a fabulous outfit! A little white dress is the perfect engagement party look and you'll cherish the photos you take for years to come. Need more inspiration on how to plan the perfect engagement party? Shop party décor and more at Wayfair.
Planning a wedding or a year-after event? Sign up for our Diamond Loyalty program—it's free —and find local wedding vendors! Follow us on Instagram, TikTok, Pinterest, and Facebook for more wedding inspiration, or click here to book an appointment at your local David's Bridal.
Related Posts: