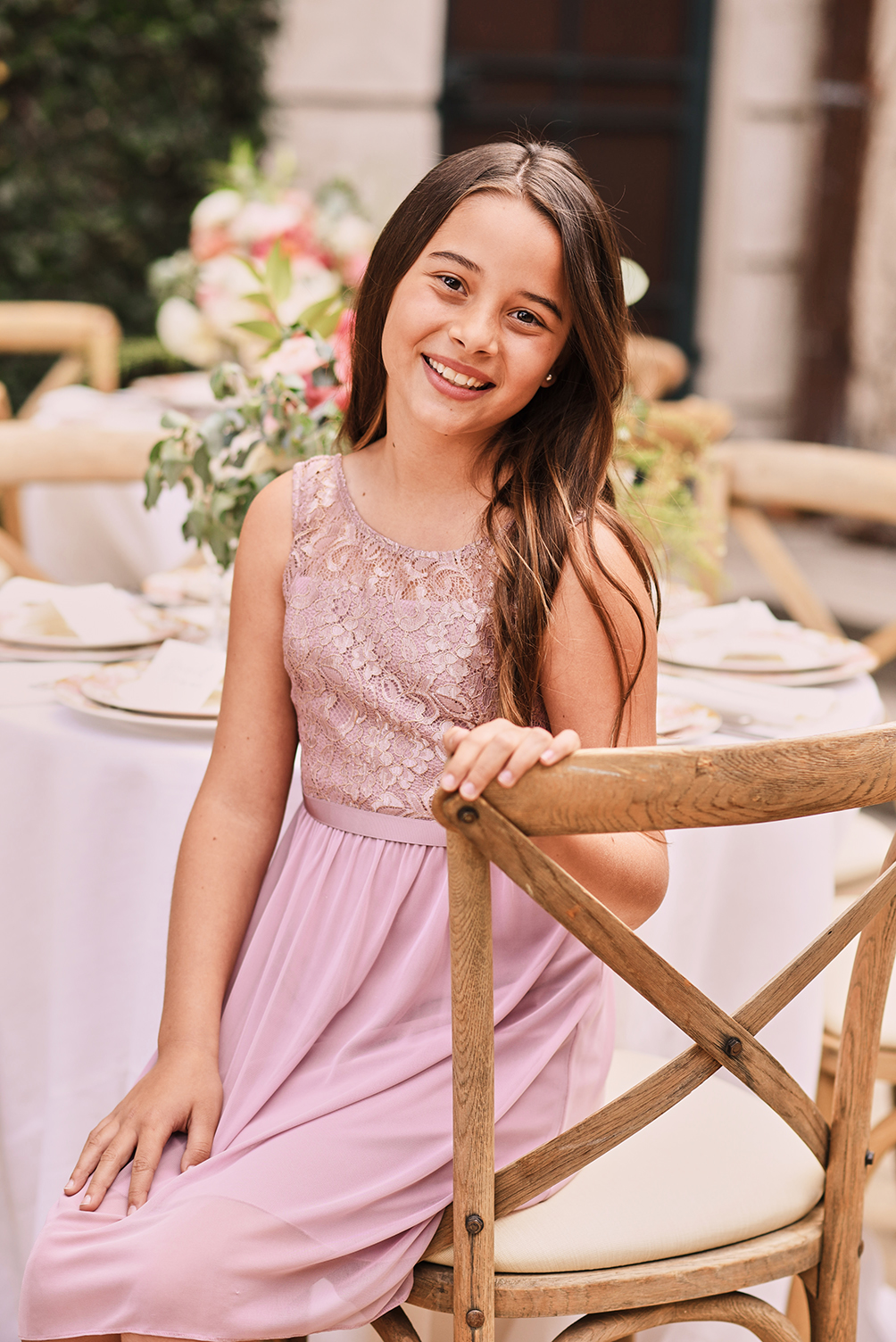 20 Oct

Shopping Tips for Tweens
Here's how to shop for your growing preteen
The tween—not quite a kid, not quite a teenager. It makes sense that shopping for your child during those in-between years would be a challenge! From changing bodies, personality, and style, finding a dress for your preteen requires a little extra attention. Keep reading for our shopping tips for tweens!
The biggest challenge when shopping for tweens is finding the perfect size. During this stage, girls are constantly growing and developing, so every preteen girl is unique! At David's Bridal, we offer a vast breadth of size options to suit every girl. Our junior bridesmaid styles are available in 6-18 and our Missy sizes start at size 0, which can also be an option to find the perfect fit. You may want to wait a bit closer to the event to ensure accurate sizing, but be sure to check style lead times— we offer a handful of top selling styles and colors that are stocked and ready for quick ship.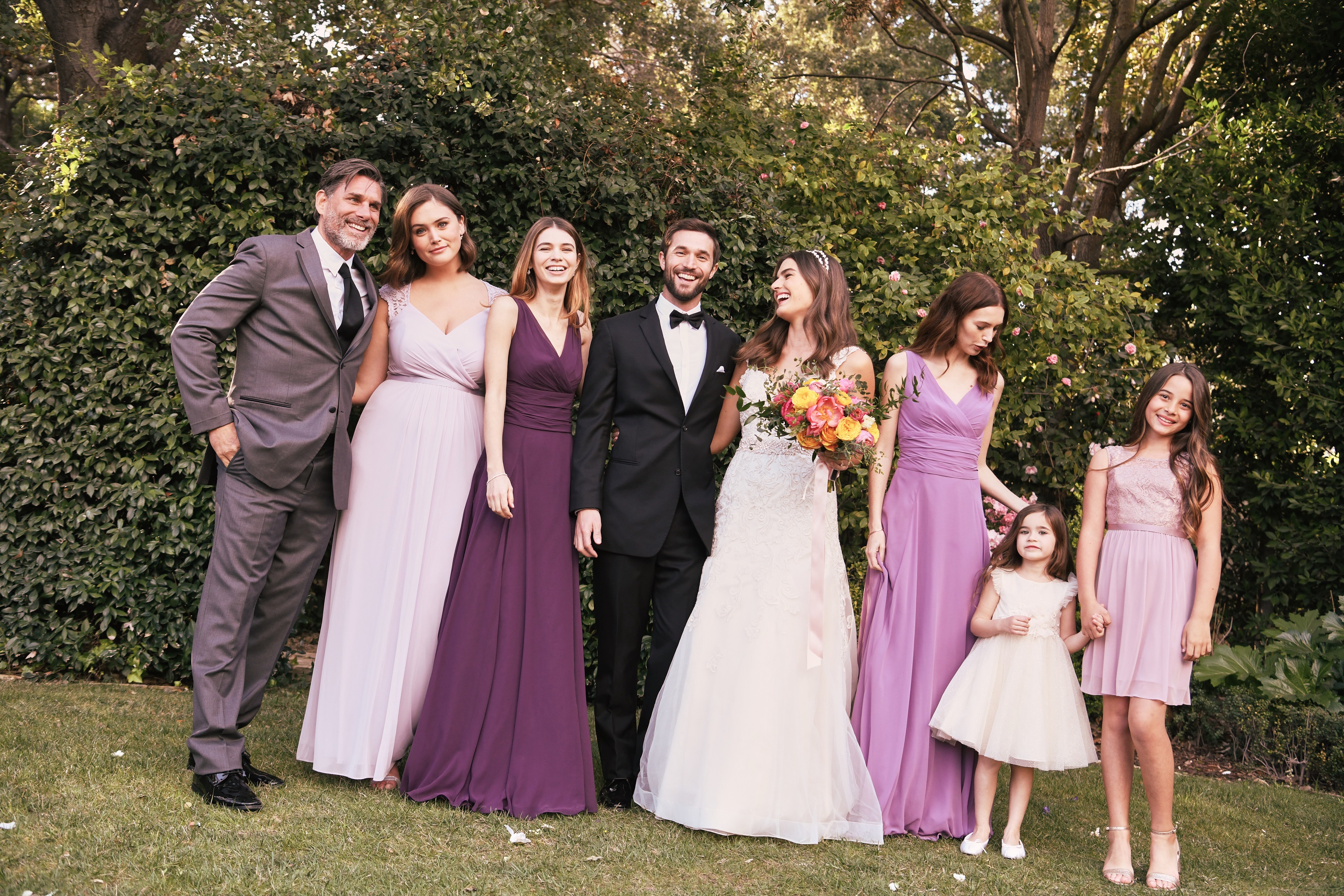 This is also a time where your preteen's taste may be maturing. So while it is still important to choose youthful styles, she most likely wants to look like the rest of the 'maids. Many of our top bridesmaid dresses come in junior sizes, so she will fit right in (in a dress that fits).
Finally, look for styles with comfort and stretch to give her a little bit more flexibility. Our mesh styles are great options with all over stretch. Additional coverage (like a higher back vs it's low back, big-sister style), an extra or thicker strap, and ruched bodices are great features for growing girls so that they feel their most comfortable.
We hope you find these shopping tips for tweens helpful in your dress hunt that suits your preteen perfectly! Shop junior bridesmaid and girls dresses online and in-store at your local DB.
Related Posts: