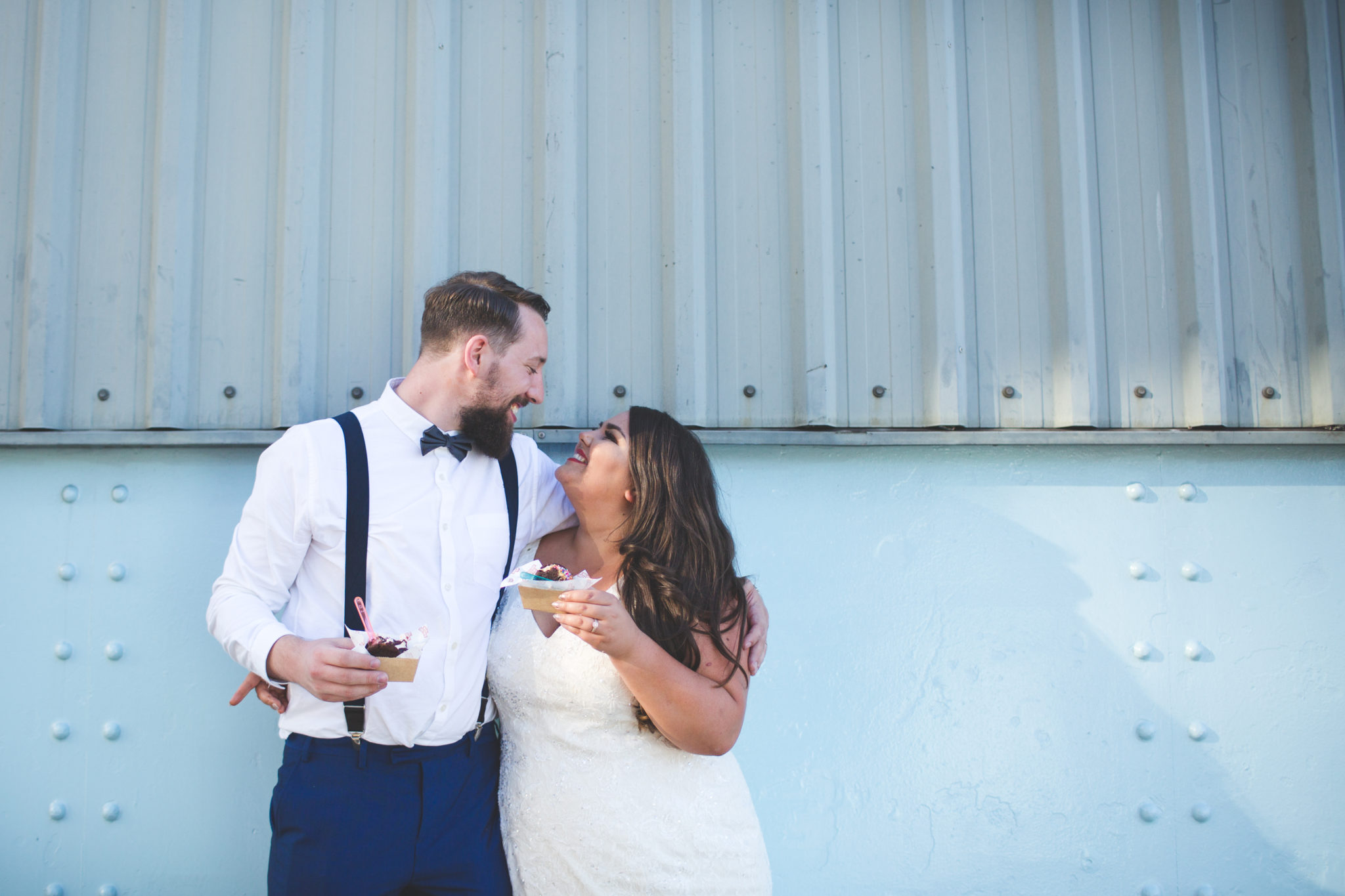 17 Apr

Wedding Traditions It's OK to Break
HINT: PRETTY MUCH ALL OF THEM.
We hear that Meghan Markle is planning to revise a tradition or two for her May wedding to Prince Harry. And we say: go for it, girl! While we love a good tradition, we must admit there are a few rules we think could use a little flexibility, whether you're royalty or not. Read on for a few wedding traditions it's OK to break.
You don't have to wear a white dress.
Don't get us wrong—we're obsessed with white dresses. But we also love brides in colored wedding dresses such as blush, blue, grey, or lavender. Just as cool: Skip the dress and rock a pretty pantsuit instead. Ms. Markle might not be able to get away with that one, but you can!
Your dad doesn't have to walk you down the aisle.
There's no law declaring that Dad gets dibs, or that another special someone can't step in. Take that walk with anyone you love. Some brides also choose to fly solo, or make the trip arm in arm with their groom. (Adorable.)
 You don't have to say traditional vows.
Legally, the only requirement about your vows is that they be pledged in the presence of a qualified officiant and one or two witnesses, depending where you live. There are no specific words or phrases you have to use, so you can pen your own vows from scratch or borrow whatever phrasing speaks to you.
You don't have to host a dinner party.
Yes, the most formal reception includes an evening meal, dancing, and dessert. But doesn't a brunch or wine-tasting wedding sound awesome? As long as you let guests know what meal they will or won't be eating, it's all fair game.
You don't have to toss anything.
Garters, bouquets, confetti…what's with all the tossing? Little customs can be fun, but if they aren't your thing, forget 'em!
Now that you know some of the wedding traditions it's OK to break, tell us: what traditions are you breaking – or implementing – on your wedding day? 
Featured photo by Kirsty Mackenzie Photography c/o Callie Thorpe. 
Related Posts: