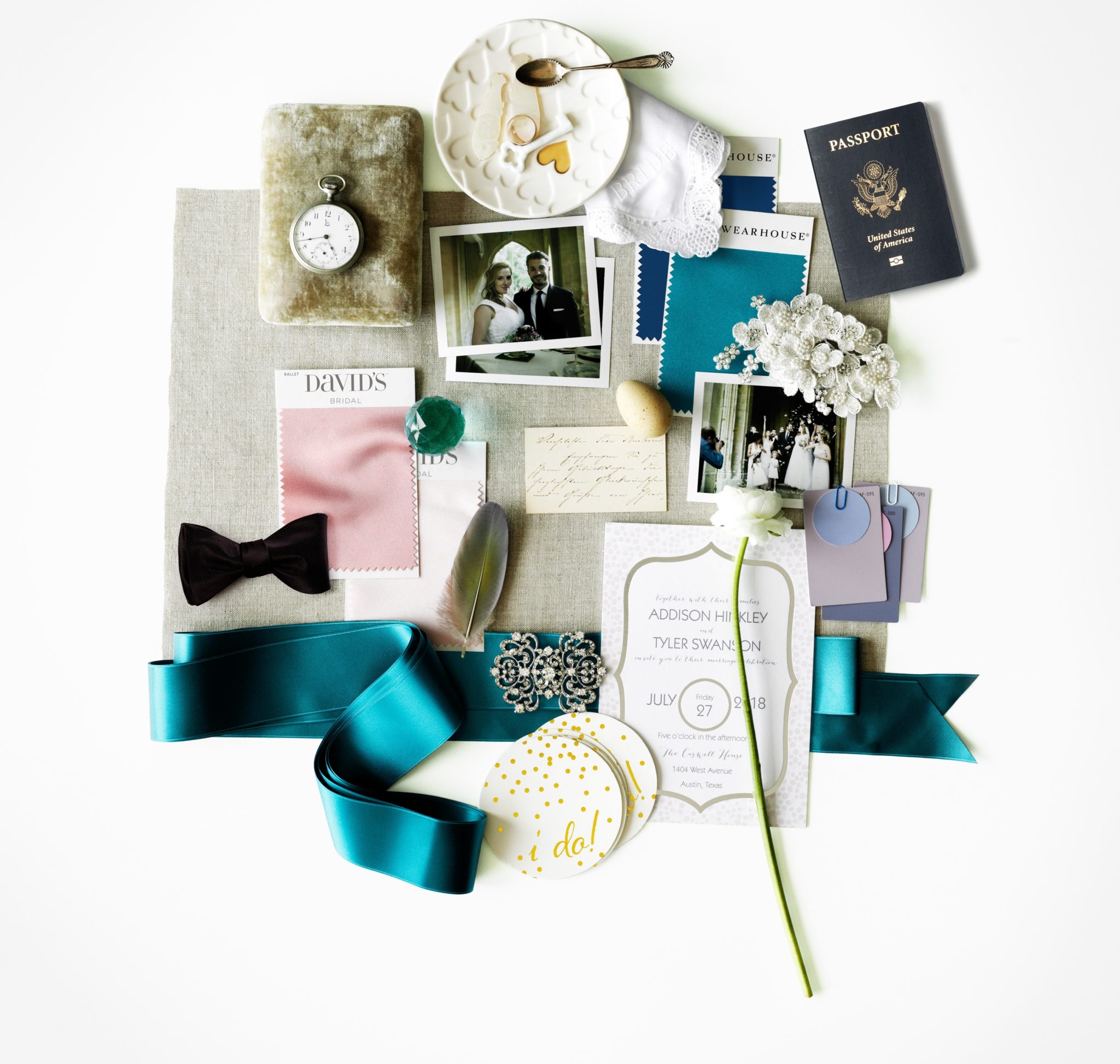 14 Jan

Picking Your Wedding Colors
How to select the colors that will coordinate all your wedding details.
After settling on a location and finding a venue for your ceremony and reception, your next big decision is choosing your color palette. Your wedding color scheme informs everything from your bridesmaid dresses to floral arrangements, and even weding invitations. Not sure where to begin? Let David's Bridal lend a hand in picking the perfect wedding colors and combinations for your big day.
Everyday inspiration
First, look around your home (and closet) for colors you favor in everyday life. People tend to surround themselves with colors they enjoy and anything from a  favorite photo, flower, or even sports team could spark inspiration for your wedding colors.
Celebrate the season
Next, peruse wedding colors by season to hone in on popular color choices for the time of year you'll tie the knot. For spring weddings, soft pastels are always in style. Summer is a great time to go bold and bright. Deep shades of wine and purple or warm neutrals are lovely for Fall weddings. Cool shades of grey and blue and a touch of shimmer are beautiful for winter weddings.
Mix and match
As you narrow your color choices, learn a few key ways to mix and match your 'maids for a bridal party that's completely customized to your day. Use fabric swatches to test different color combinations and be creative. And don't forget mom! Once your main color palette and bridesmaid dress colors are nailed down, coordinate your mother of the bride (and groom!) to ensure that she perfectly complements the rest of the day.
Color your way!
Finally, consider other places you'd like to incorporate your colors on your wedding day. Wedding shoes and accessories, groom/groomsman attire, decorations, and wedding favors are all the small details that bring your wedding colors to life. The most important thing to remember is that your day will be beautiful and full of love no matter what colors you choose. So follow your heart and everything else will fall into place.
Related Posts: