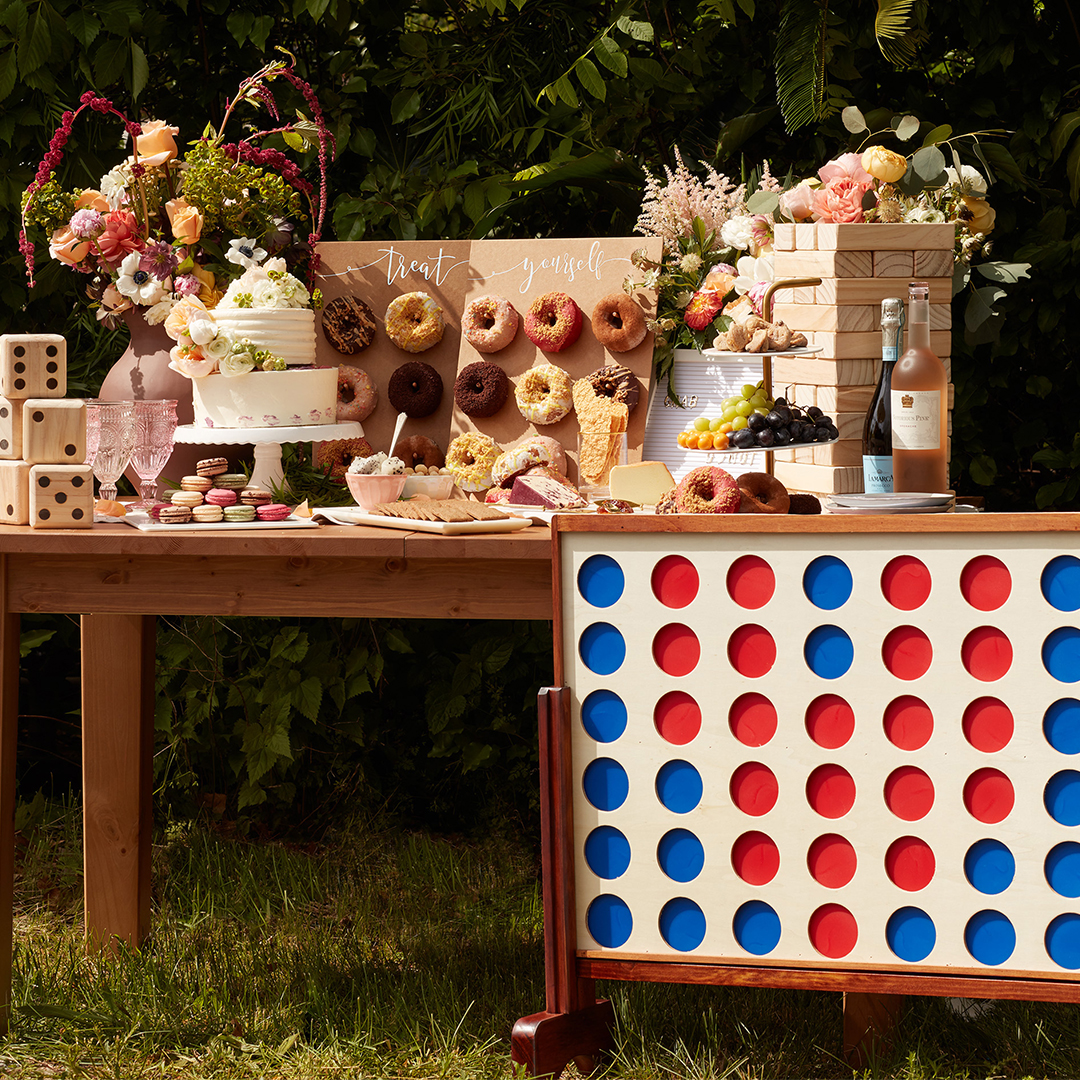 25 Jul

How to Plan a Wedding After-Party on a Budget
So the wedding-day fun doesn't have to end!
After the DJ plays the last song at your wedding reception, you might not be ready to call it a night. Here's how to host a wedding after-party that keeps the celebration going without breaking the bank.
Choose a Venue That's Low-Cost—or Free
Save your $$$—there's no need to splurge on an after-party venue. If your reception space has more than one room, relocate everyone there for a change of scenery. (Just talk to your reception venue beforehand in case there are restrictions or time limits.) They might even move decorations and uneaten food for you.
Another option that's great when all your guests are staying at the same hotel: a hotel meeting room or bar. Bonus: You won't have to worry about friends getting home safely if their journey is a quick elevator ride upstairs.
Or think of a favorite late-night restaurant, dive bar, or diner that's open late and conveniently located, within a few minutes of the reception site. In warmer months, a friend's or family member's backyard also works! With everyone dressed up, even an ordinary setting will feel festive.
BYO Entertainment
Cool down after all that dancing with some low-key fun. Toss beanbags, stack blocks into towers, or play cards while catching up with old friends. Looking for a parting gift? Games make great favors too! And don't forget to set out photo props like masks, feather boas, and hats to encourage silly selfies.
Get a Late-Night Snack Delivered
An all-day celebration might leave you and your guests hungry by 10 p.m., so plan to serve something at the after-party. Don't worry about a gourmet spread—crunchies like chips and pretzels or crowd-pleasing deliveries of pizza and sliders are perfect. Your caterer might let you take reception leftovers with you too (late-night cake, anyone?).
Crowdsource the Music
Before the big day, invite everyone to contribute to a collaborative playlist for the wedding after-party, then plug in your phone and hit play. It's a good time to get in all those request that aren't quite appropriate for the reception itself!
Wear Something Amazing & Affordable
Think switching up your look for the after-party has to cost a fortune? Think again. Our little white dresses start at just $99.95 (even less if they're on sale!). Short and other easy-to-wear styles will let you join in the fun, especially if your wedding dress is larger than life, with a train and poufy layers.
May your wedding day bliss never end! For even more budget tips and resources, visit our wedding planning guide so we can help you every step of the way!
Related Posts: