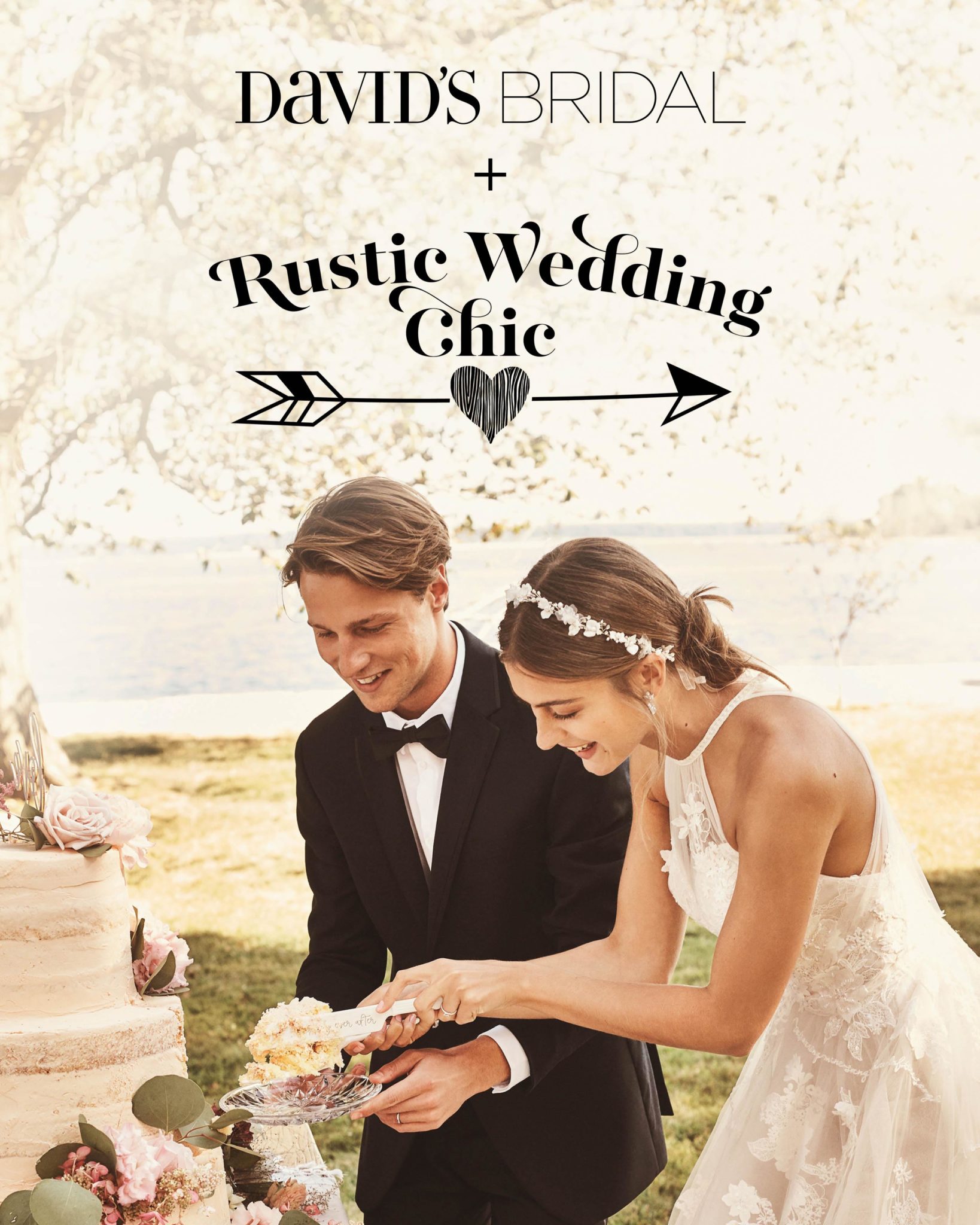 20 Oct

David's Bridal x Rustic Wedding Chic
Wedding planning with David's just got even better!
Brides – we have exciting news! We're thrilled to announce our acquisition of certain assets of the trusted online wedding resource Rustic Wedding Chic and that the founder, Maggie Lord, is joining our David's Bridal family! What does this mean for you? Even more inspiration, planning tools, and industry expertise at your fingertips as you plan your most special day!
About Rustic Wedding Chic
Rustic Wedding Chic launched in 2008 and quickly established itself as a trusted, go-to resource for wedding inspiration – it's likely you've already browsed the site for beautiful inspo! From the latest trends in wedding cakes, to posh donut-towers, to personalized neon signs, to DIY napkin ideas, to one-of-a-kind southern barns — Rustic Wedding Chic has it all!
This deal with Rustic Wedding Chic allows us to be a part of your wedding planning even sooner. The step before defining your vision is seeing all the exciting options and latest trends that are available to you. This is where Rustic Wedding Chic comes in! From there, explore our robust suite of digital planning tools such as the Wedding Checklist, a personalized, customizable Wedding Website, and the popular Vision Board.
About Maggie
Maggie Lord, the founder of the popular online wedding resource, has spent the past decade creating, inspiring, and sharing her wedding knowledge. She has published thousands of stories to the Rustic Wedding Chic blog, established relationships with over 5,000 curated vendors, authored six books, and has inspired millions of brides throughout their planning journey. In addition, Maggie launched the highly revered "Ask Maggie" feature which helps real brides looking for specific solutions on everything from venue suggestions to color palettes to experts in the wedding industry.
Maggie joins the David's Bridal team as VP, Head of Partnerships to expand our vendor program, giving you access to even more partners and perks throughout your planning. She knows the wedding planning process from the inside-out, bringing valuable expertise and industry authority to David's Bridal, sharing with us the main goal of helping you plan the most magical day.
Watch to learn more about Rustic Wedding Chic + Maggie Lord:
Featuring real weddings, inspirational photography, wedding planning articles, unique editorial posts, creative DIY projects, and carefully curated resources, the Rustic Wedding Chic and David's Bridal teams will continue to guide and inspire couples and connect brides like you with solutions throughout your planning stages and leading up to your wedding day. Be sure to follow @DavidsBridal and @RusticWeddingChic to keep up with all the beautiful wedding inspo!
Related Posts: