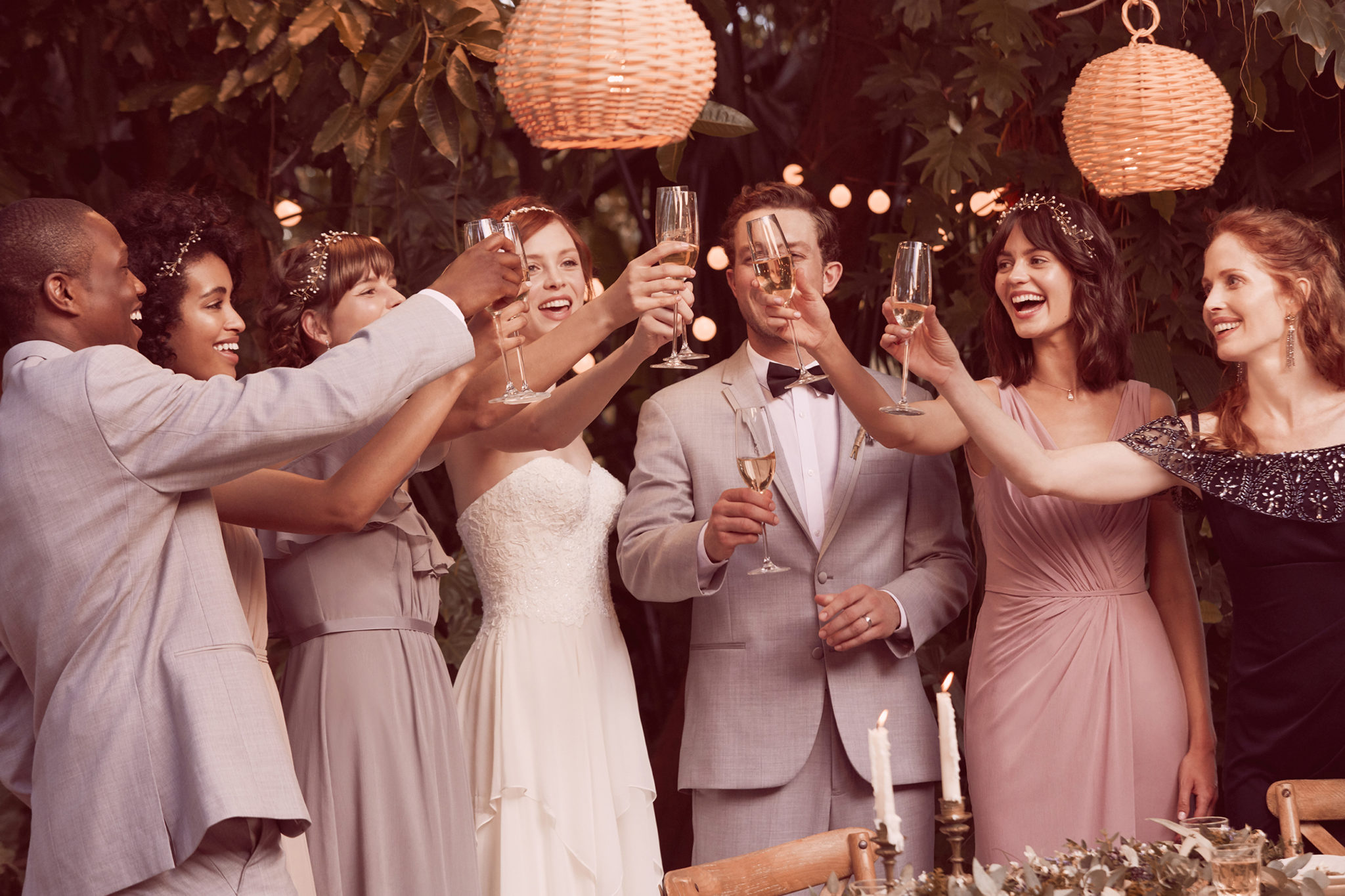 23 Aug

A Typical Wedding Day Timeline
Here's what a day in the life of a bride looks like.
It might seem silly to write out a wedding day timeline —you've been to a million weddings, you know what happens at them, right? But a day-of schedule is a great cheat sheet to share with your bridal party and wedding vendors so everyone knows when everything's supposed to happen and the day stays on track. Take a look at this example, then create your own!
11am: Bridal party hair and makeup at hotel
Quick tip: Wear cute robes, and turn getting ready into a photo op.
12pm: Venue opens, florist delivers flowers
Quick tip: You may want to ask someone to meet vendors and check the final setup.
2pm: Bridal party leaves for venue
2:15pm: Bridesmaids pictures
3pm: First look and couple pictures
Quick tip: If you're not doing a first look, leave more time after the ceremony for photos.
4:30pm: Ceremony starts
5pm: Family pictures and cocktail hour
Quick tip: Tell family members about the group photo plan beforehand so they're quick and painless.
6pm: Reception starts
6:30pm: Main course served 
6:45pm: Toasts
Quick tip: It's a good idea to give speakers a length guideline so toasts don't eat into dance time.
7:15pm: First dance
10pm: Reception ends
Quick tip: Schedule the last shuttle for 10-15 minutes after the last song (it'll take guests a bit to collect their things and head out.)
What else is left to do before the big day? Take a look at our wedding planning timeline. Also, make sure you pin this graphic to your wedding planning Pinterest board!

Related Posts: