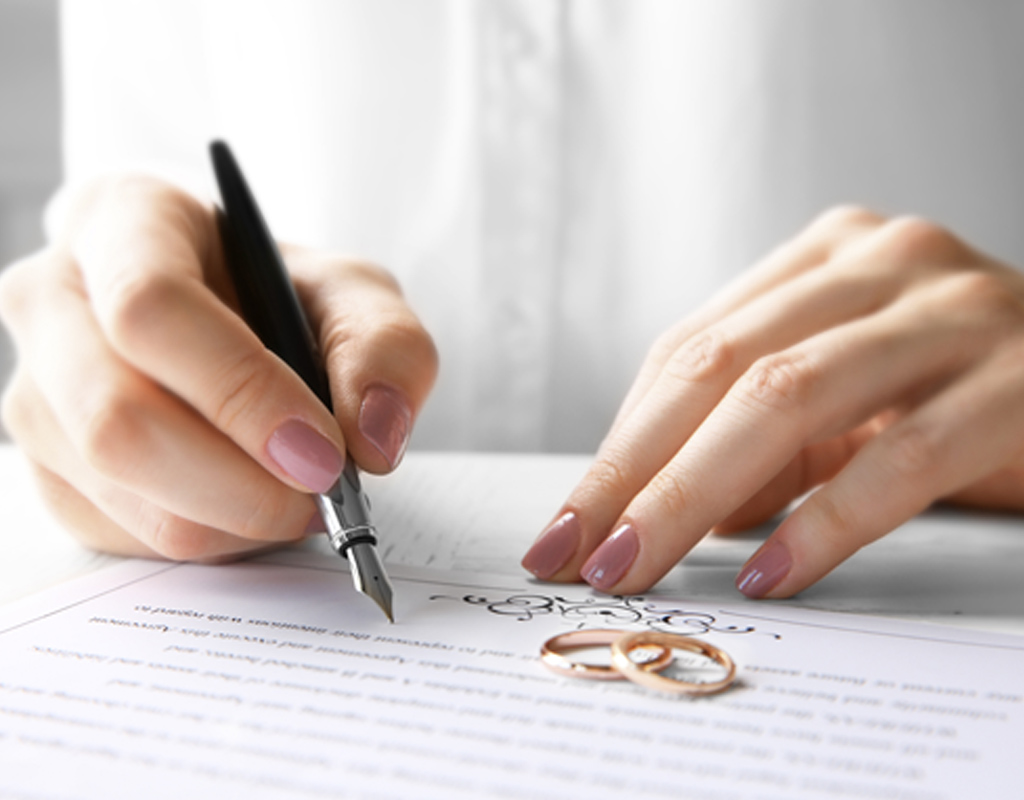 21 Dec

5 Tips for an Easy Name Change
How to Change Your Name Once You're Married
For many brides, becoming a Mrs. means taking on a new name, too. But changing your name can be a hassle if you're unprepared. We asked expert Genevieve Dennis from our name change partner Easy Name Change for her top name change hacks that can save you time and stress.
1. File Your Marriage License with the Right Name
In many states, your name change starts the moment you file for a marriage license. You may be required to state your preferred married name at the time of filing. Once that new name is recorded, you can't change it. Make sure you know what new names are allowed in your state so you're not caught unprepared at your county office.
2. Prioritize the Most Important Changes
The first step to changing your name is getting your Social Security Administration (SSA) record updated. Complete form SS5-Application for a Social Security Number and file in person or by mail. Once the SSA updates your name you should then update your driver's license. Having an updated driver's license is important as some companies may accept this as proof of your name change.
3. Decide When to Update Your Passport
There's no hard and fast rule here, it depends on your situation. If your passport was issued in the past 12 months you're eligible for a free replacement, so act fast! Full renewal fees are due for older passports and there's no credit given for any time remaining, so you may choose to wait until your passport is due for replacement before applying. It's okay to travel with a passport in your maiden name even if you have changed names everywhere else. Be sure any international travel in your former name is completed before you apply for a new passport.
4. Set a Time Limit
Once you've decided to get started with your name change, embrace the task and be sure you finish within 2 to 4 weeks. Name changes that drag on for months or even years make proving your identity very difficult. Keep an eye out for correspondence that is still being sent in your former name and be sure to make the change immediately.
5. Buy a Name Change Kit
You could manage your own name change if you have the spare time to contact all of the necessary companies and learn what to send where. Or you could save yourself a day of writing letters, hunting for forms and figuring out which companies need what proof by purchasing a name change kit from Easy Name Change. Get personalized forms and letters for your selected companies, then sign and send!
Now that you've successfully crossed "name change" off your wedding planning To-Do list, celebrate by treating yourself to a personalized item with your new monogram!
Easy Name Change was born in Australia in 2008 and has since expanded to the US, Canada, the UK, and New Zealand. Read more about the name change process on our site, or jump in and get started at EasyNameChange.com/Davids. 
Related Posts: