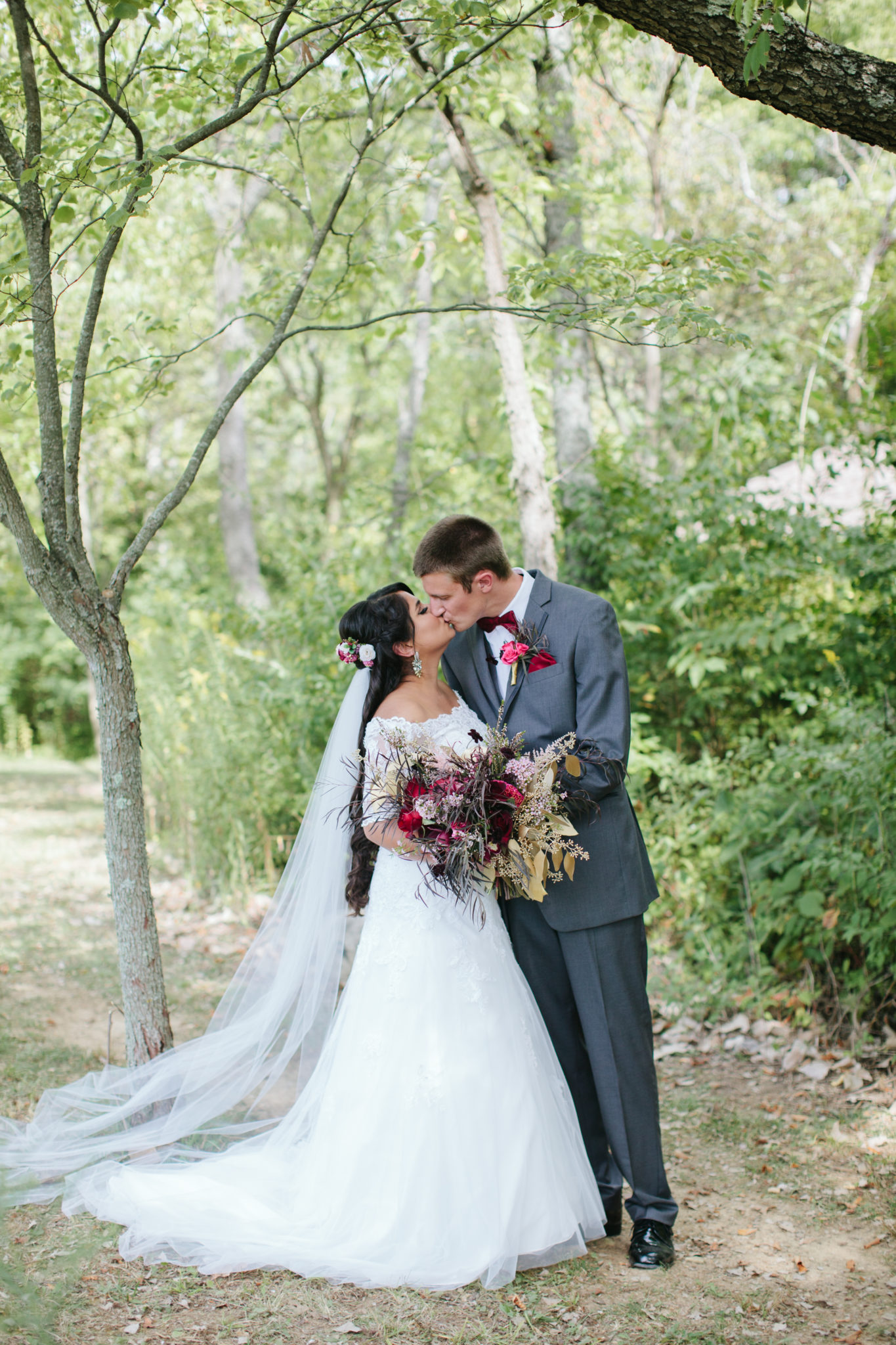 18 Aug

10 Reasons to Have a Fall Wedding
Debating when to say "I do"? Here are a few ways that fall weddings win.
1.  The gorgeous foliage. Obviously! Mother Nature will provide a colorful backdrop for your ceremony and photos. Plan your wedding for peak leaf-peeping time, and revel in the beautiful photos that follow.
2.  The natural accents. Planning a rustic wedding? Stock up on decorations at the local farm stand. Pumpkins, apples, hay bales, and more make for a charming (and affordable!) design scheme.
3.  The flowers. Fall's blooms are some of the prettiest. Pack your bouquet with in-season petals like marigolds, sunflowers, zinnias, and calla lilies.
4.  The flavors. We wouldn't blame you if you created a PSL-inspired dessert bar, with spiced coffee, hot apple cider, ginger snaps, and more. (In fact, can we come?)
5.  The weather. Early fall offers best-of-both-worlds weather with warm days giving way to cool nights. Later in the season, enjoy crisp temps that make snuggling a must.
6.  The sleeve options. Wedding dresses with sleeves are both on-trend and seasonal.
7.  The perfect timing, part 1. If Halloween is kind of your thing, you'll have a ball with the endless options for spooky photo booth props and a candy table heaped with treats.
8.  The perfect timing, part 2. Throw a hometown bash over Thanksgiving weekend and you're all but guaranteed that your nearest and dearest will already be in the area, and ready to party.
9.  The fire pit. Warm up outside with a fire pit feature—supply s'mores fixings for a sweet break from dancing.
10.  The outerwear. Going strapless? Cover up with a wrap, shrug, or topper.
Let us help get the fall wedding planning started; see our seasonal color guide for wedding color inspiration!
Photo by Kismet Visuals Photography
Related Posts: