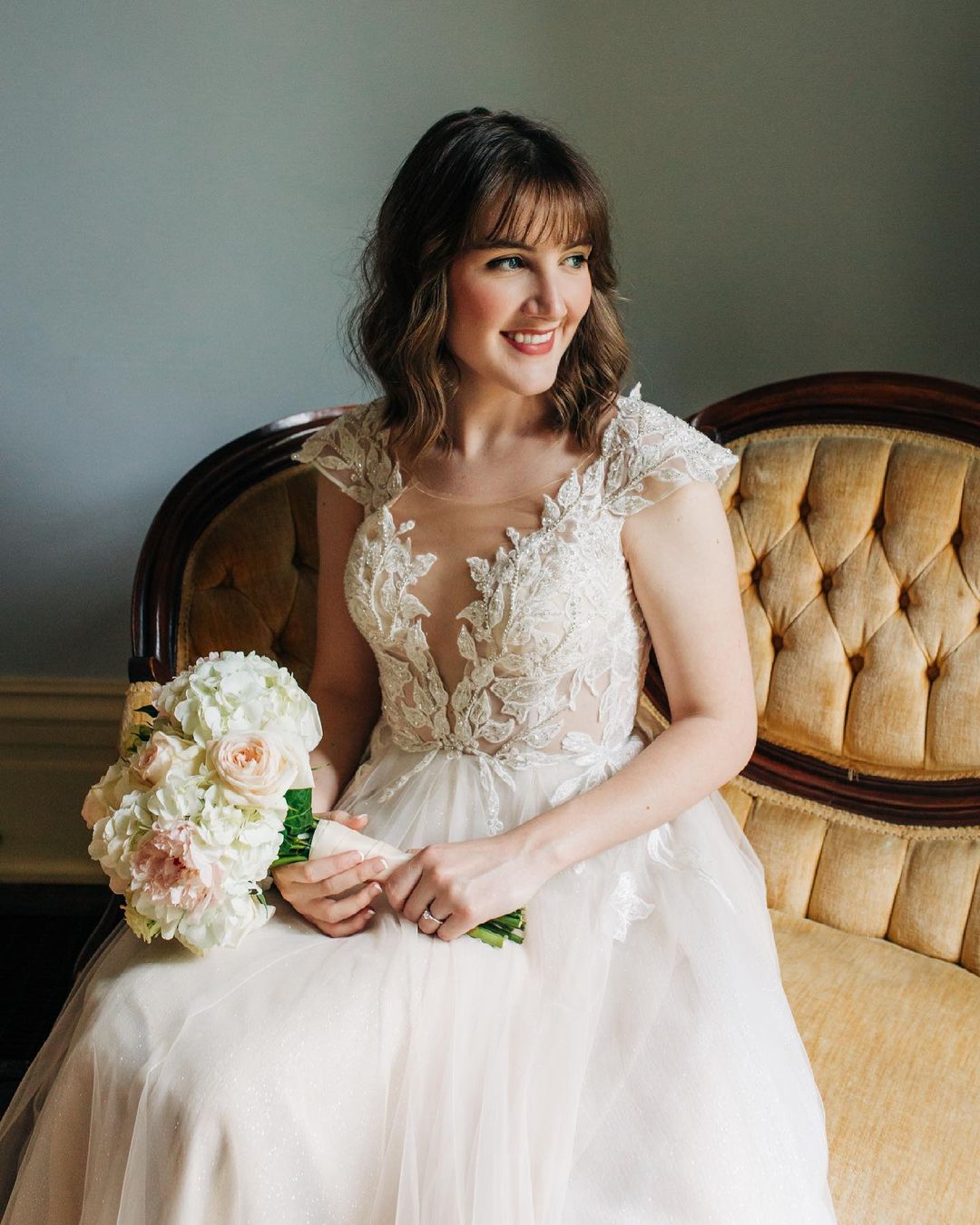 20 Jul

Vintage Wedding Ideas
A Timeless Theme That Never Goes Out Of Style
Introduce your "something old" to your "something new" with vintage-inspired wedding ideas. David's Bridal offers a wide range of vintage-style looks for the bride, wedding party, and every part of your celebration. Read on for more vintage-inspired wedding ideas that will forever be in style!
Wedding Dresses
Syle MS251205, MS251247, MS161225
Nothing says "vintage" like all over lace and intricate beading. Make your way to the altar in retro-inspired gowns given new life with modern fabrics and standout lace appliques!
Bridesmaid Dresses
F20356 in Chianti, F20065 in Quartz, F19933 in Lavender Haze
Pair contemporary colors with vintage-style designs for your bridesmaids. The Graceful, Enchanted, and Daydream bridesmaid dress collections are a great place to start for a vintage-inspired bridal party look.
Flower Girl Dresses
Lace flower girl dresses add a sweet and delicate touch for the littlest member of your bridal party. These vintage-inspired flower girl dresses have a kind of magic that will set the tone for your special celebration.
Hair Accessories
A chic and retro style starts with forever-fashionable accents, so choose the vintage-themed detail that you'll always consider timeless and update it with trendy touches. Think laced trimmed veils, pearl hair combs, and rhinestone tiaras.
Finishing Touches
Style AMARA, 10070719, HBJULIET, OW2158
Delicate beading and dazzling diamonds take center stage when it comes to selecting the finishing touches to capture that old-world magic. Simply blend a classic and contemporary style for a vintage look that is sure to go down in history as glamorous and gorgeous.
Gifts & Decor
Complete all of your decor needs with styles inspired from the past. Create a dreamy balance of vintage and nostalgic romance with crystal, antiques, and thoughtful details that make for instant heirlooms.
Planning your wedding? Sign up for our Diamond Loyalty program—it's free! Follow us on Instagram, Pinterest, and Facebook for more vintage wedding inspiration, or click here to book an appointment.
Featured photo by: Olivia Paige Photo
Related Posts: