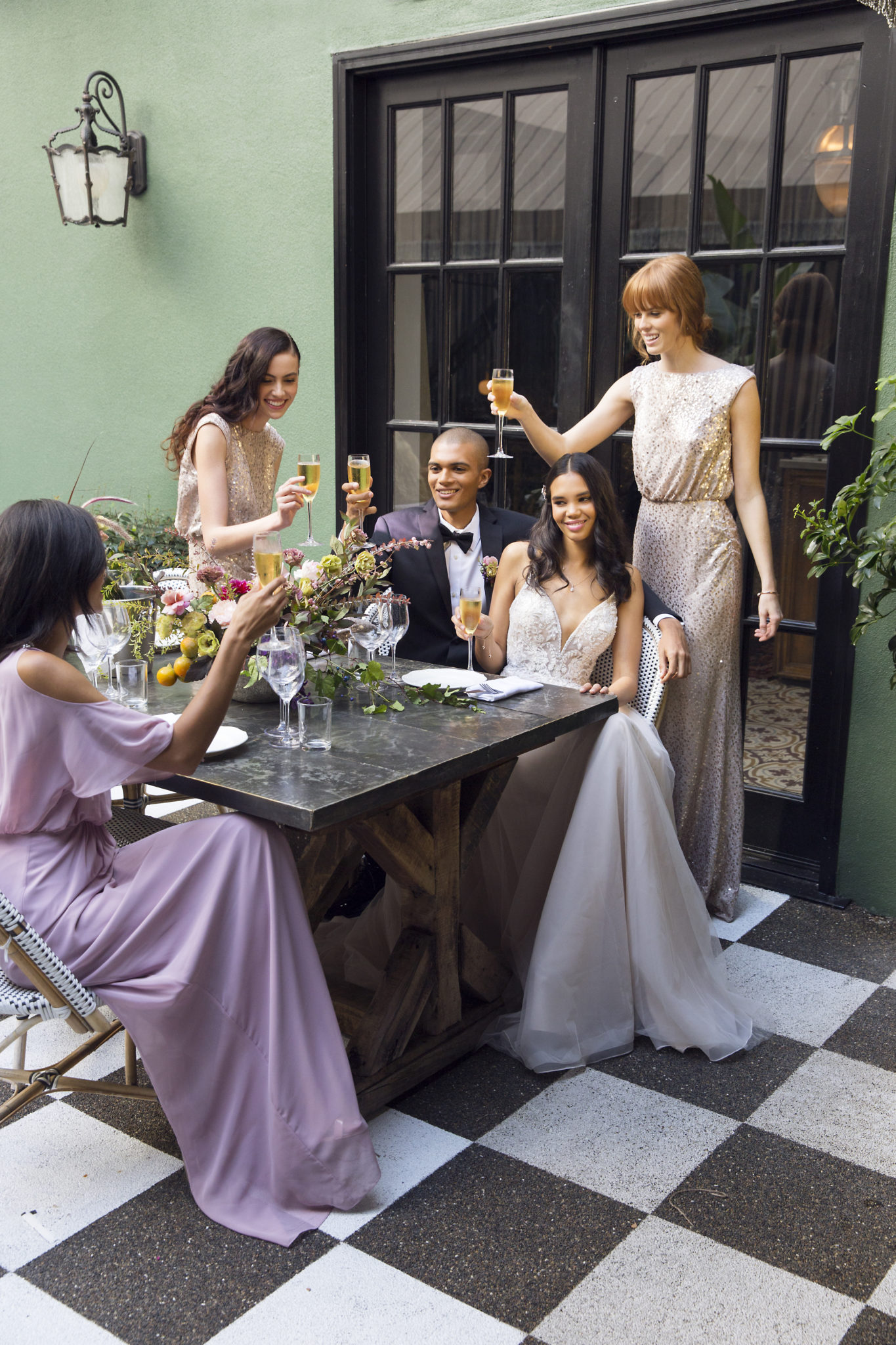 27 Dec

10 Tips for Giving a Wedding Toast
Advice for toasting the newlyweds at the reception.
So, you're giving a wedding toast? That's awesome! Whether you're the maid of honor, a parent of the bride, or a close friend of the couple, we have some wedding toast tips to help you prep your words, calm your nerves, and pull off this all-important public speaking gig.
1. Celebrate rather than mortify
Remember: You're giving a wedding toast, not a wedding roast, and the ultimate goal is to honor the people g
etting married. So feel free to share a funny story, but make it one that's appropriate for the all-ages audience—including grandmas.
2. It's not all about you
Start off by sharing how you know the couple in case some guests aren't familiar with you. Then, move on to the two getting married. This isn't the time for humblebragging.
3. Talk about both people in the couple
You're there to celebrate a marriage of two people, so even if you're closer to one than the other, make sure you address them both (and bonus points if you can speak about not only the two individuals, but also them together as a couple).
4. Make sure other guests get it
If you've been friends with the bride or groom for years, you're bound to have a few inside jokes together, and they're probably hilarious—to the two of you. Since you'll be the only ones who get them, stick to material that lets everyone laugh.
5. Keep it short
Aim for 5 minutes or less so no one starts nodding off or getting fidgety—especially if you're one of many making toasts at the reception.
6. Jot down a few notes
After you have an idea of what you're going to say, write some key words or phrases that'll help keep you on track and jog your memory, should you suddenly draw a blank. You can go old-school with an index card or new-school with your phone or tablet.
7. Practice out loud, in front of a mirror
Audibly voicing your thoughts feels different from saying them to yourself in your head. A day or two beforehand, stand in front of a mirror and act out the entire thing, from start to finish, and it'll come more naturally when it's showtime.
8. Know when to go
Are you speaking before dinner or after the first dance? Make sure you're aware of your cue so you aren't caught off guard with a dinner roll in your mouth. If you have any say in the schedule, make your toast early-on—that way you can get it over with and get on the dance floor.
9. Make eye contact
Nerves? When you're giving your wedding toast, focus on just a few people, like a reception table full of friends and definitely the couple. Just speak as though you're talking directly to them, and all the strangers staring at you will disappear.
10. Finish by raising your glass
As you wrap up your thoughtful words, invite everyone to raise a glass—the actual toast part of the speech—to the happy couple, then take a sip and you're done!
Want special glasses to commemorate the occasion? We have all kinds of toasting flutes, including personalized ones from $2.55 each!
Featured Photo: Stephanie Williams // Production & Styling: Jillian Clark of 100 Layer Cake  // Flowers: Of the Flowers // Hair: Trace Henningsen // Makeup: KC Witkamp // Venue: Palihouse West Hollywood
Related Posts: