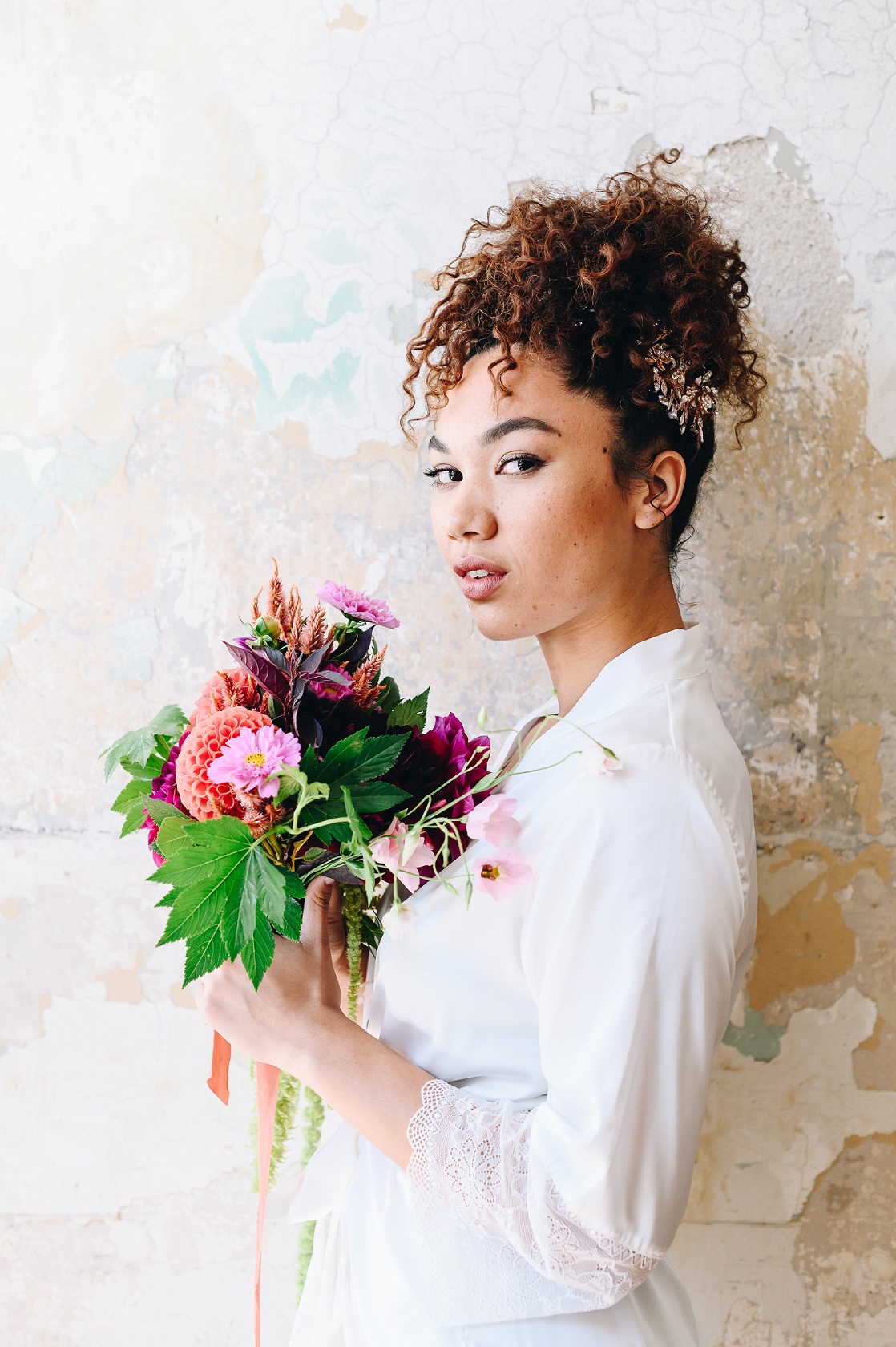 17 Nov

Wedding Hairstyles for Naturally Curly Hair
Ways to wear your curly locks on your wedding day
We're all about embracing your natural hair texture on your wedding day, so curly girls this is for you! Your voluminous, spiraled, textured hair should be enhanced on your wedding day, not hidden, so we teamed up with Adam Maclay, celebrity hairstylist and our go-to for all things wedding hair, to show you how to create beautiful wedding hairstyles for naturally curly hair.
Hair Prep
Before we start styling let's talk prep! We recommend starting with day-old hair for that lived-in texture, then apply your go-to styling products to hold and secure your hair in place all day long. Use a one-quarter inch curling iron to tame frizz and shape the hair directly around your face to enhance some of that natural curl.
Spiral Up-do
Want to wear your hair up and show off your naturally curly locks? Try a teased super-high pony that keeps your hair up and out of the way all night long! Follow these steps to recreate the look:
Skip the brush on your big day and use your hands instead to smooth your hair back and upwards.
Use a hair tie to secure on top of your hair above the crown, then by using your fingers to fan hair around the ponytail, tease the top for some height and volume.
Add a combo or clip above one ear to add some shimmer.
Complete this look by pulling out some loose tendrils around your face!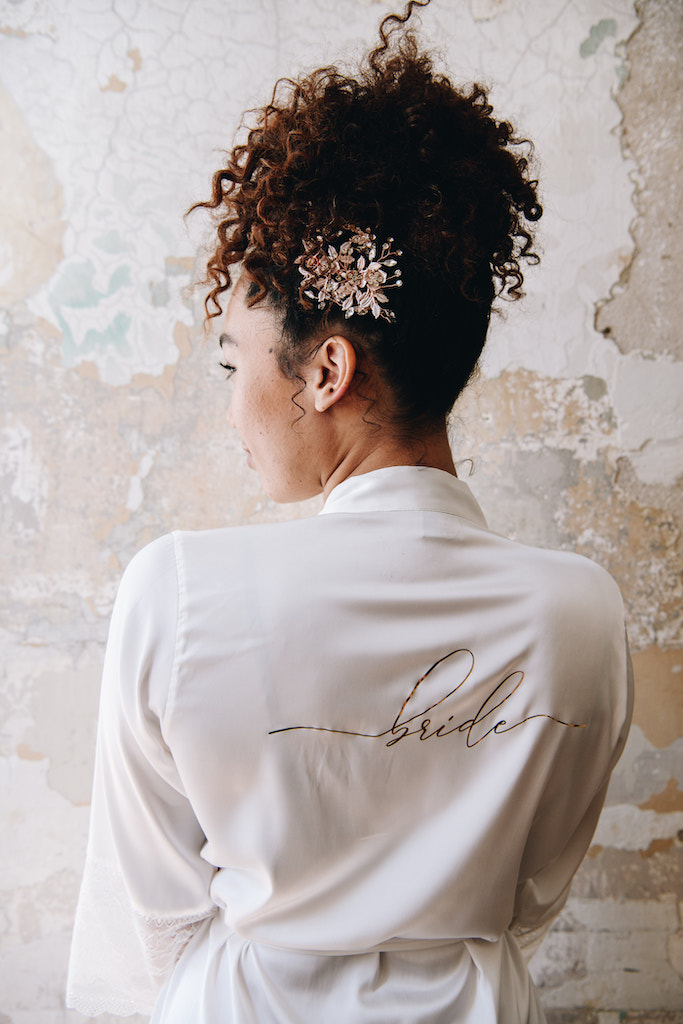 Side Swept
All the way down and flowing is a way to really show off that beautiful, natural curl! The side sweep keeps your hair out your face to reveal that bridal glow. Here's how to get the look:
Choose a side and sweep the hair back above the ear.
Secure with bobby pins that match your hair color in a criss-cross pattern to hold in place.
Cover pins with a hair accessory, either a hair comb or clip, to secure the style and add a touch of sparkle.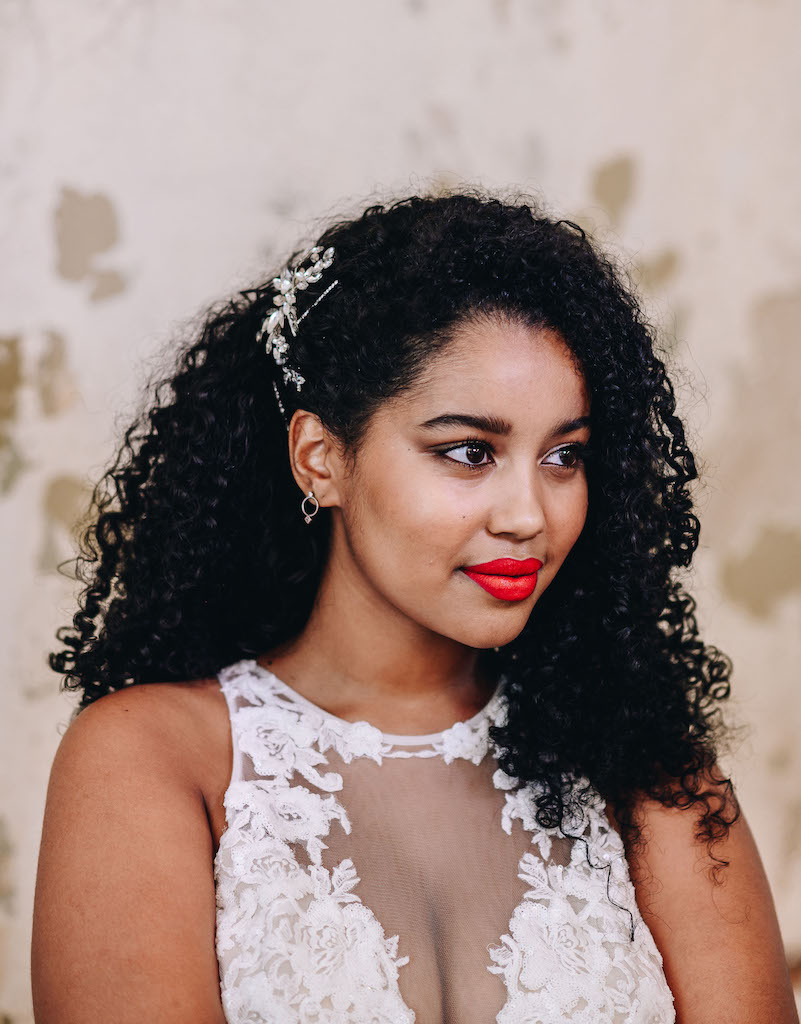 Watch this video to see even more views of these wedding hairstyles for naturally curly hair, plus some additional styling tips from Adam!
See more hair styling tips from Adam for long hair and short hair. Plus, explore even more wedding hairstyles and shop wedding hair accessories and at David's Bridal!
Related Posts: