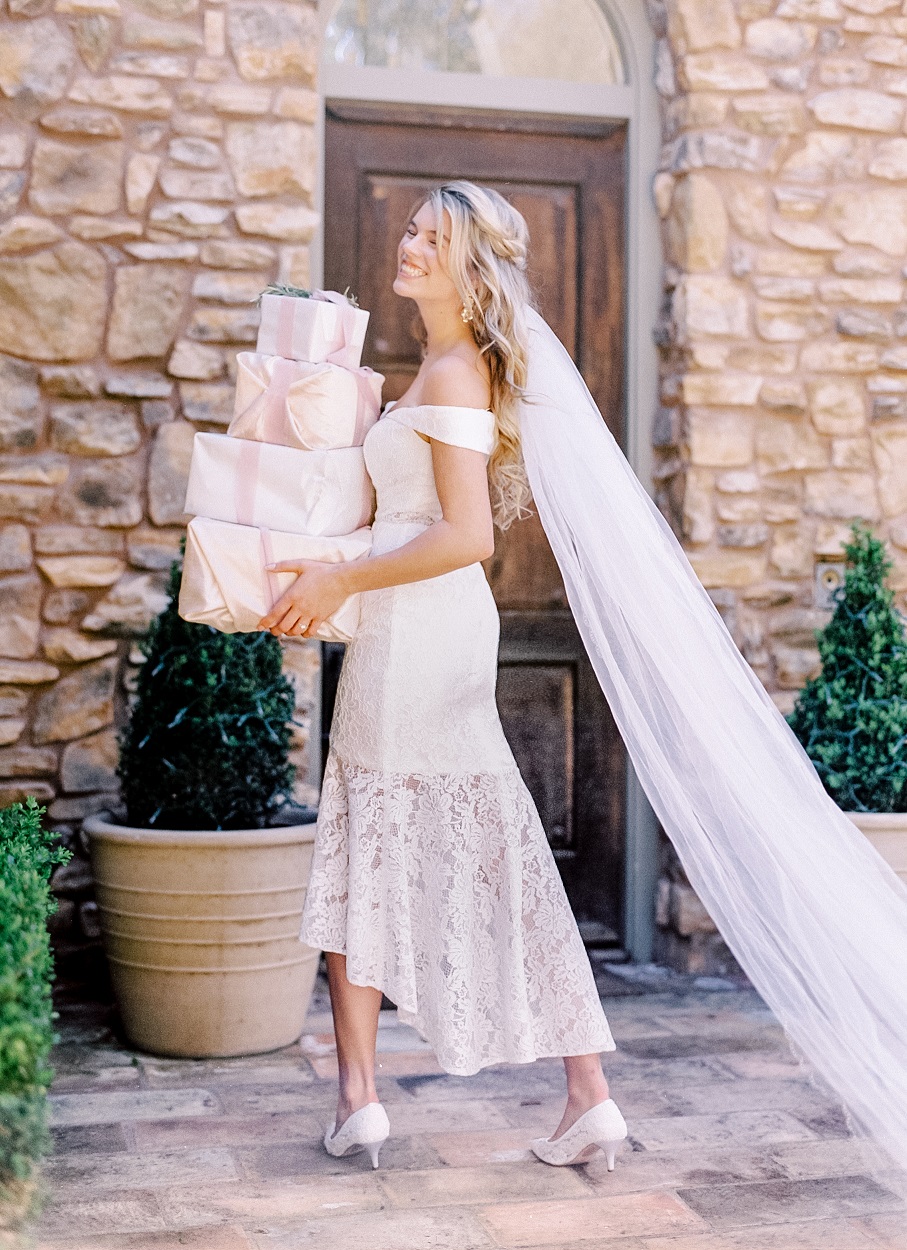 30 Sep

How Much to Spend on a Wedding Gift
Gifting Etiquette for the Happy Couple
So, you were invited to a wedding, how exciting! Now you probably find yourself asking, should I give cash or should I gift a gift? And what should my wedding gift budget be?
Deciding on an appropriate gift depends on a few different factors, like whether you're in the wedding party, how well you know the couple, etc. Keep reading for our guideline to gifting, including a wedding gift budget breakdown, whether you should go cash or physical gift, plus some other fun gift ideas.
What Should My Wedding Gift Budget Be?
As a wedding guest, you may have a certain amount you think you should spend when it comes to gifting the newlyweds. It's important to keep in mind how close you are to the couple and how much you personally can spend on the gift. Fifty dollars should be the minimum you spend on a gift for someone you may not be as close with, compared to a higher range of $100-$150 for a closer friend or family member. But bottom line, you shouldn't spend more than you can afford.
Cash or Gift?
Now that you have set a budget, how do you decide between cash or a gift? Cash is a great option for modern couples, especially because it allows them to spend the money on whatever they want. Also, cash is practical if you have already given a gift off the registry at another wedding event (like the engagement party or bridal shower).  
However, you may decide to gift an actual gift. The best place to hunt down ideas for your gift is the couple's registry. This makes gift giving easy and it gives you peace of mind that you know it is something they want and will love! Plus you have the option to ship directly to the couple, eliminating the extra items you (and the couple!) need to carry to and from the venue.
Experiential Gifts with Blueprint
Speaking of registries, Blueprint is the perfect option for any couple who wants to create a universal registry for all their giftable wedding events. In addition to the typical gifts (like kitchen mixers or Bluetooth speakers), couples can register for experiential or custom cash gifts, too! This could be something like a painting class, a food subscription box service, or a gift certificate to their favorite restaurant. You can also contribute to group gifts, like a scuba diving lesson or couples massage on their honeymoon or towards a down payment on their first home.
Attending a wedding should be fun and should be a celebration of the happy couple. No matter what gift you give or how much you spend, the couple will be grateful for your generosity and for you helping them to celebrate this special occasion!
As the couple's wedding approaches, explore our assortment of wedding guest dresses at davidsbridal.com
Featured image by Christianne Taylor for Wedding Chicks
Related Posts: