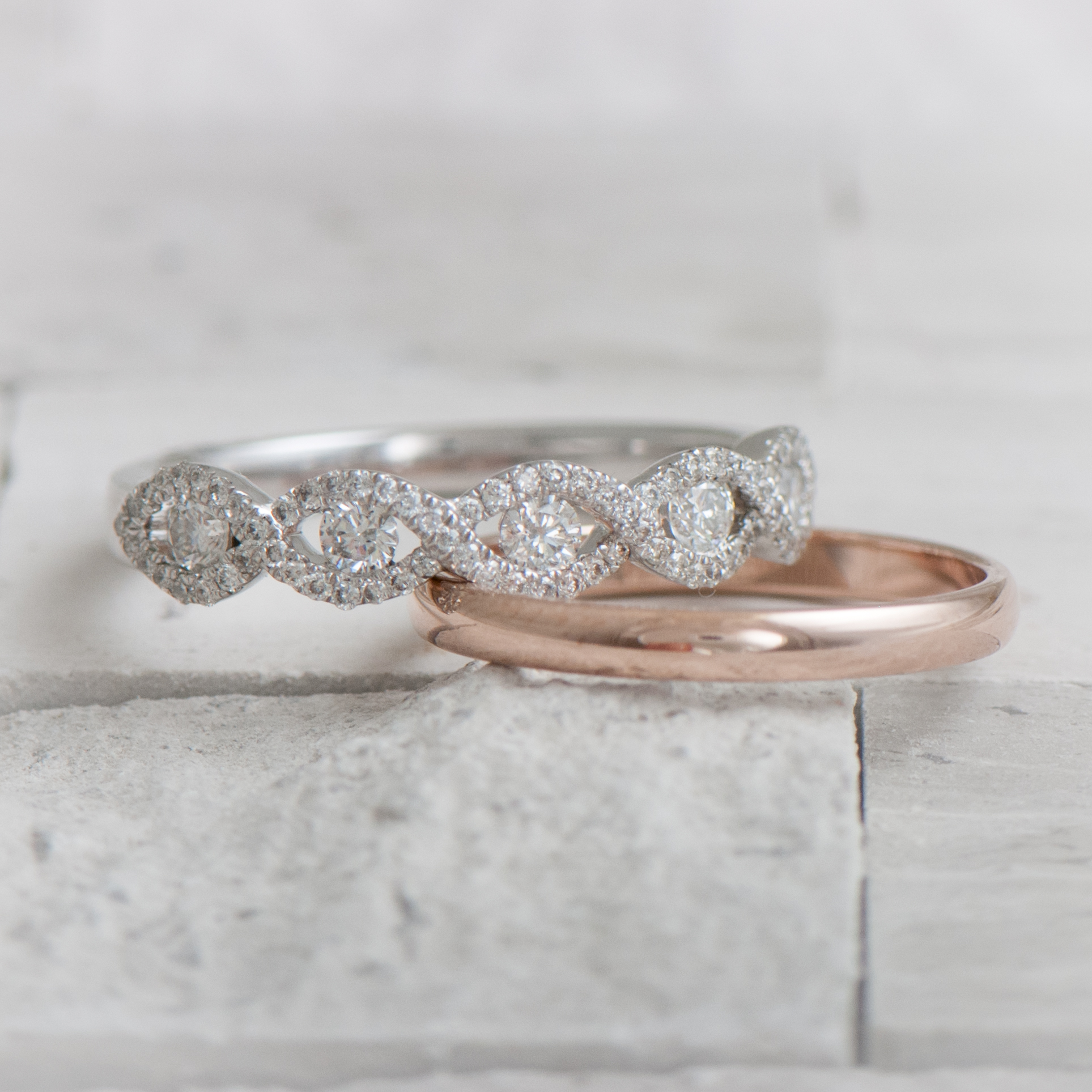 31 Oct

A Guide to Wedding Rings
Stylish engagement ring and wedding band pairings. 
Not only is your wedding ring a beautiful symbol of love, but it is also a stunning way to complement the sparkle of your engagement ring. From iconic gold bands to dazzling wraps and enhancers to chic stacking rings and everything in-between, there's a wedding band style for every bride. We're excited to team up with Helzberg Diamonds to help you navigate our favorite wedding ring fashions.
Gold Bands
Handcrafted in yellow, white, and rose gold, these traditional bands are a timeless symbol of commitment. From contemporary to classic, gold wedding rings are inspired by simple, iconic fashions, and let your engagement ring be the star of the show.
Wraps and Enhancers
A popular alternative to traditional gold bands, wraps and enhancers are engineered to expertly hug the curve of your engagement ring, accentuating its shine and size. Ranging in style from sleek platinum to diamond studded, wraps and enhancers are a glamorous way to add an extra dose of sparkle to your ring finger.
Diamond Bands
Nothing says "I do" quite like a diamond band. Whether curved, baguette, or classic, your wedding ring can feature as few or as many diamonds as you prefer, with white, blue, or even black styles to choose from. Complementing your engagement ring with additional all-over sparkle, diamond bands are a keepsake you will treasure forever.
Stackable Rings
Featuring an elegant balance of gold and diamonds, stackable wedding rings are gaining in popularity for brides all over the world. Feminine and intricate, stacked bands can be paired with like-colored engagement rings, or even worn individually to help emphasize your unique style. Plus, you can always add to your collection of stacking bands on anniversaries, birthdays, and other special occasions to help create a truly dazzling and meaningful fashion statement.
Helzberg Diamonds believes in the power of love, and we celebrate it every day with precious jewelry that is perfect for every occasion and any reason. Visit helzberg.com and discover engagement rings, wedding bands, and other beautiful pieces that say "I Am Loved®".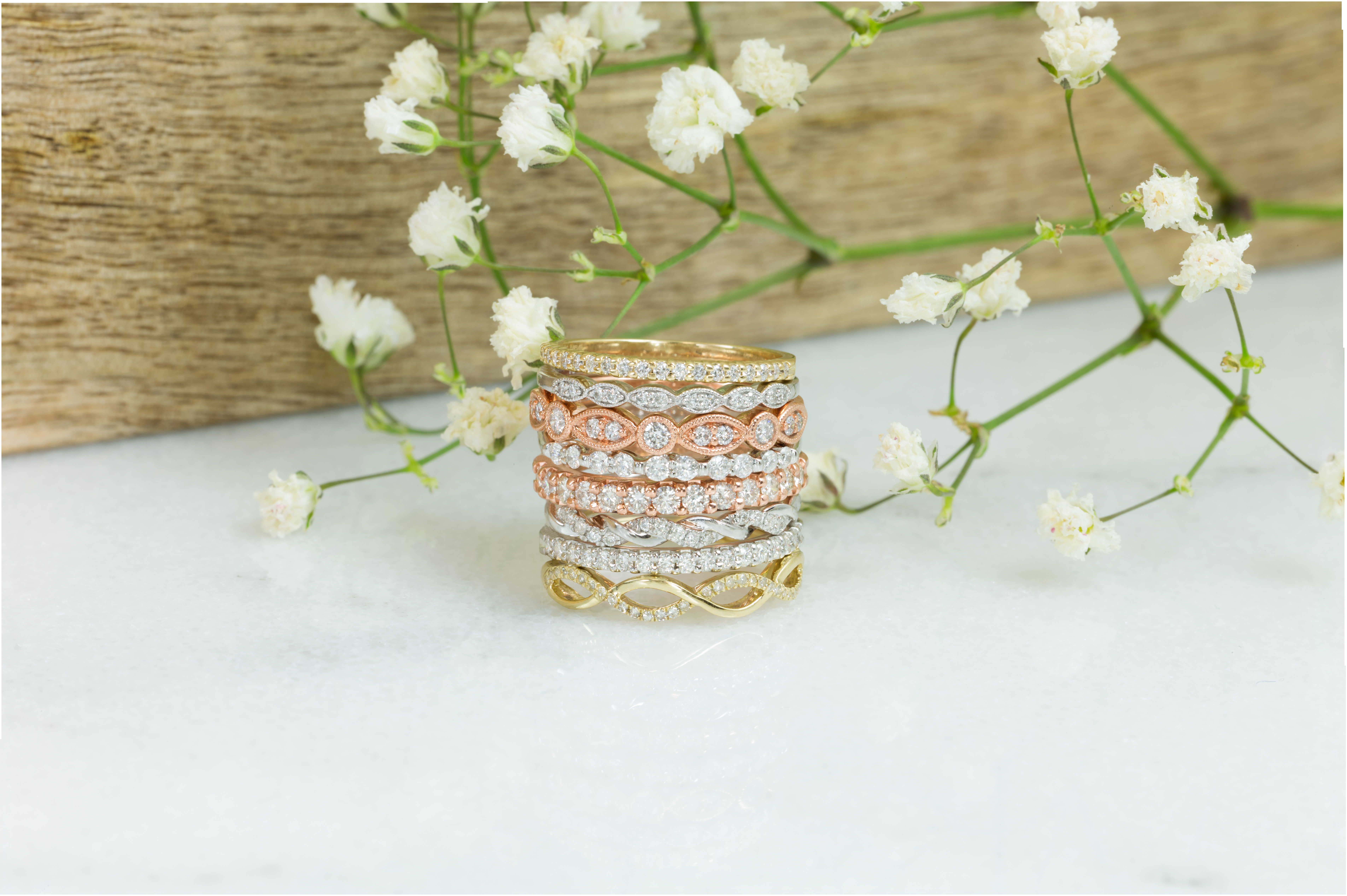 Photos: Helzberg Diamonds
Related Posts: