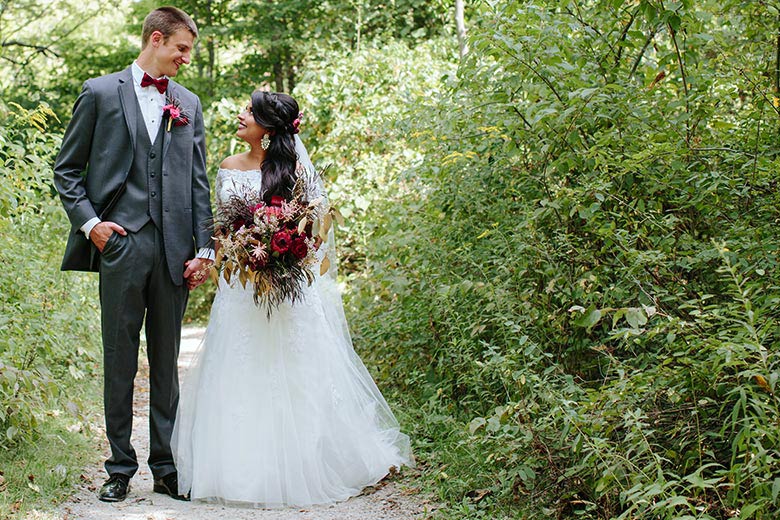 03 Jun

Real Wedding: Kritika & Kevin
A romantic fall wedding in Ohio
Real weddings are so inspiring! To get you in the mood to plan—and party!—we asked real brides to spill the details on everything from getting engaged to finding their wedding dresses to the special touches and surprising moments that made their celebrations completely one-of-a-kind. Read on for Kritika and Kevin's romantic Fall wedding in Dublin, Ohio.
Best advice:
Communicate about everything, even if you disagree with your partner. You chose them for the love they have given you, and they will always try to understand where you are coming from because they love you!
Tell us your love story!
I was born and raised in India and moved to the U.S. when I was 15 years old. I always thought I would marry someone from my culture, but life had something else in store for me. When I met Kevin, I was about to start college in a different city. I crushed on his blue eyes, as any girl would. I thought it was just a crush and I would forget about him until he came and surprised me in my dorm room. That's when our relationship started. What I want people to take away from this story is that we grow up, we change, and, most importantly, the greatest things aren't always what you expected for yourself.
What inspired your wedding theme?
Our entire wedding day centered around how two cultures can easily come together and accept one another.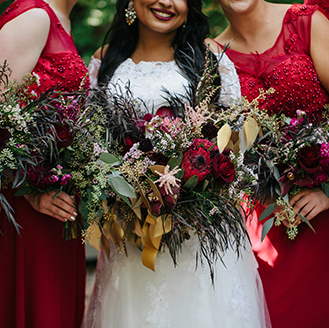 Cake flavor:
White raspberry cake and chocolate raspberry cake, with almond icing.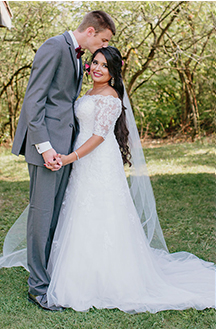 Where did he propose?
We got engaged in a beautiful park, and he involved my best friend in it! Two months after our engagement, we got to go to India and have an engagement party there. We're also having a wedding in India later this year.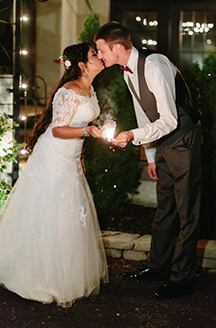 What did you love most about your wedding dress?
I felt the most beautiful I have ever felt wearing my gown and holding my flowers and my husband's hand.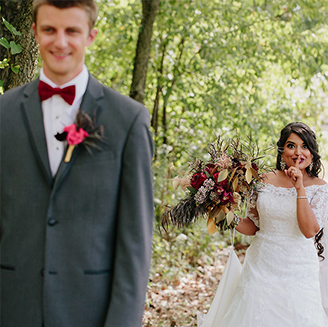 More Detail:
We know how important your wedding day and special events are to you and we are doing everything in our power to serve you! You can shop with us 24/7 at davidsbridal.com plus we are here for you to help guide you through your wedding planning! See tips for starting to plan your wedding at home, shopping for your wedding dress online with confidence, and more on the blog.
Related Posts: