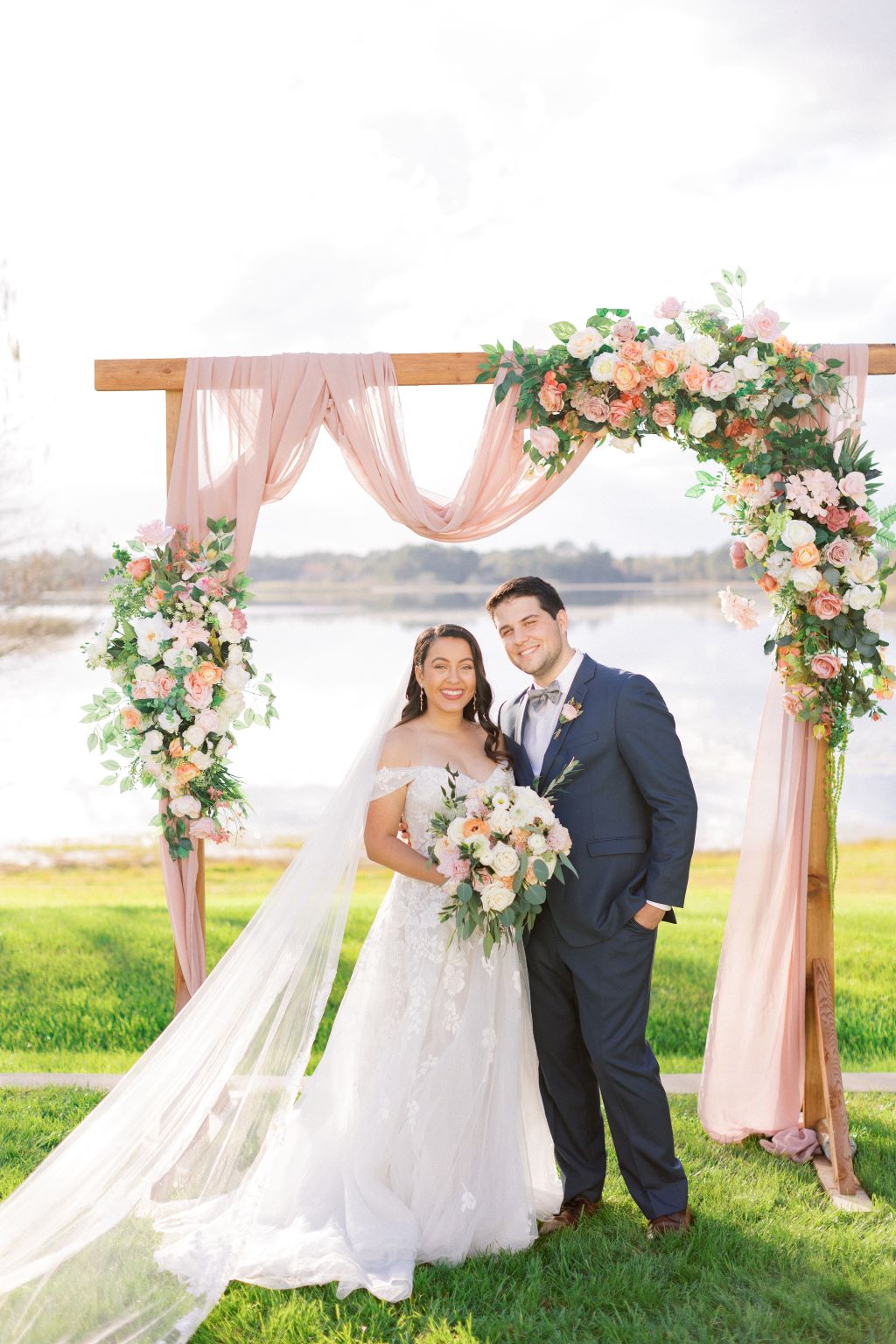 12 May

Real Wedding: Adrianna & Robert
Bright & Airy Springtime Wedding
Real weddings are so inspiring! To get you in the mood to plan, we asked real brides to spill the details on everything from getting engaged to finding their wedding dresses to the special touches and surprising moments that made their celebrations completely one-of-a-kind. Adrianna & Robert bright and airy springtime wedding has us swooning for days! Read on for more of Adrianna & Robert's wedding details!
How did you and your fiancé meet! And when did you know that he was the one?
Robert and I met at the University of Florida in 2017. I was the socials chair for my sorority and he was the vice president of his fraternity. We were supposed to plan an event together, and after a storm that led to a rained out woodser, multiple broken trees, and way too many soaked publix chicken nuggets, we blocked that event out of our minds and didn't talk to each other again for months. Later that year, our organizations were getting together once again for a fundraiser. He was a huge help to me so I offered to buy him coffee for his help. My platonic coffee offer went unredeemed for two months before Robert reached out to me. What was supposed to be a quick and easy coffee transaction became a conversation that led to hours sitting in a starbucks, two missed classes, and an oh so smitten Adrianna. I definitely wouldn't call it love at first sight, but the second time was the charm. After that coffee offer turned coffee date we continued to date and bond over our love for theme parks, internet culture, and Jesus. Throughout our entire courting/dating stage Robert was intentional in pursuing my heart and always keeping our relationship 100% transparent. We could talk about anything and everything with complete ease and there wasn't ever a doubt that he cared for me more than anyone in the whole world. It didn't take long to know he was the one.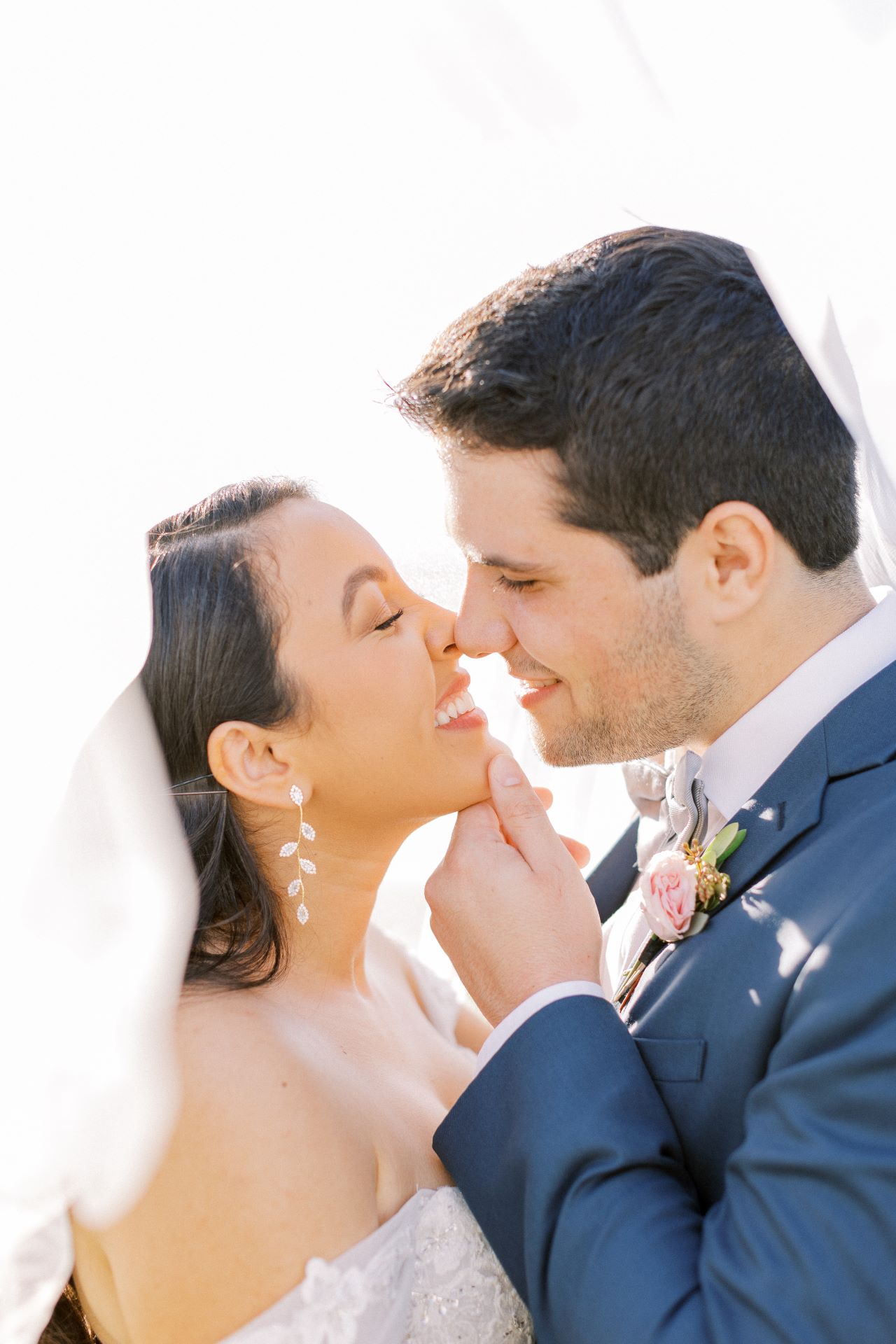 Tell us your proposal story!
I was just about to graduate college and I knew a proposal was around the corner. Not only had I been dropping a few hints –– okay, maybe more than a few –– but after doing long distance after college we both knew we didn't want to live without each other for much longer. Robert proposed on May 24th, 2020 at Kraft Azalea Gardens in Winter Park, Florida. He told me to get dressed and we drove around looking at the beautiful houses and drove up to the gardens. Robert walked me through the park and stopped in a perfectly cleared out section of grass amongst the tall trees. He pulled out his laptop and gave me an earbud to watch a video he had made with all of the photos of us throughout our relationship. The song behind the video was the song that played the first time we ever slow danced. After the video he put the laptop away, got down on one knee, held my hands, and asked me to be his wife.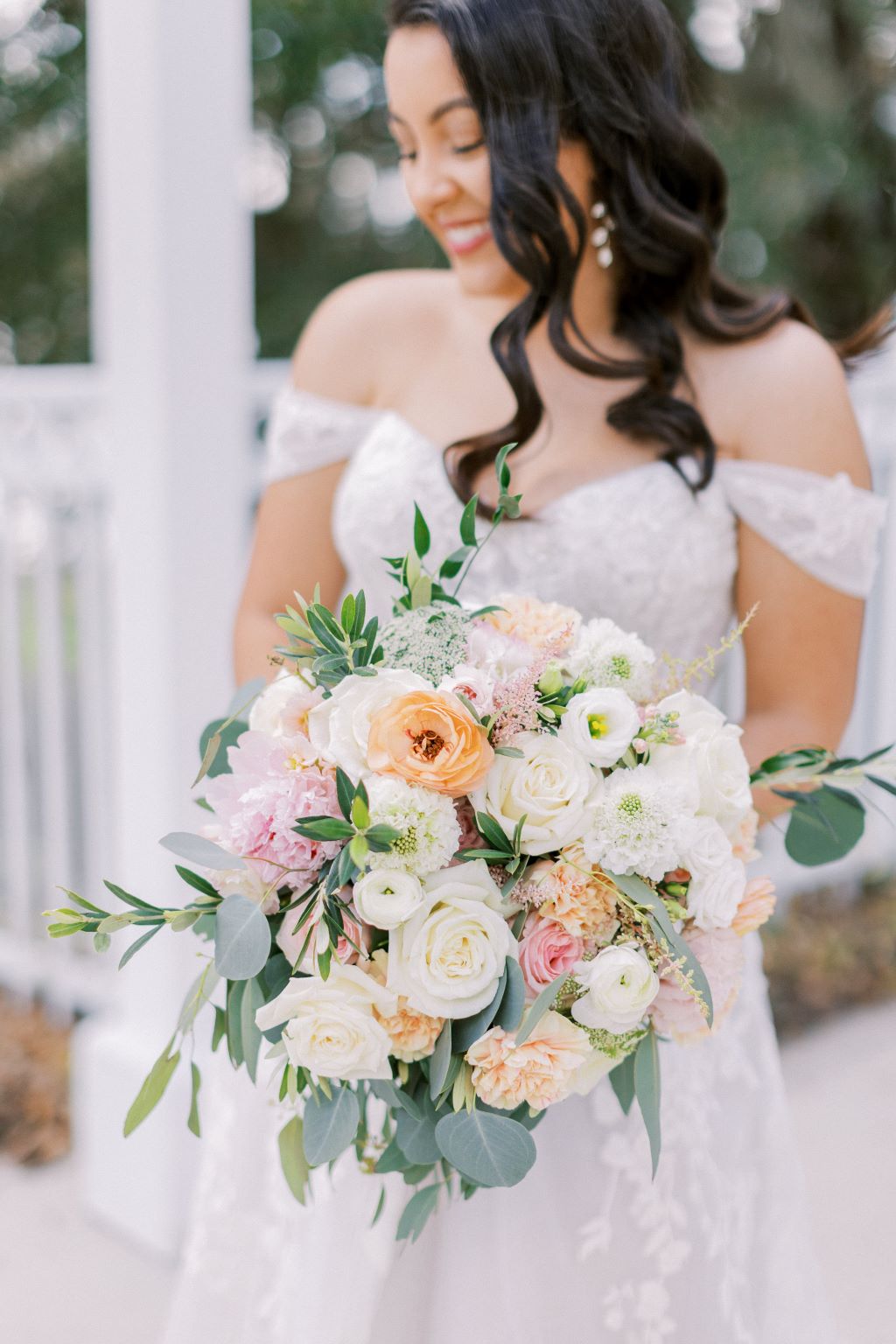 How did you both decide on your wedding day look?
We knew we wanted something light, airy, and that really embodied our floral theme. I tried on so many beautiful dresses that I loved at David's Bridal but at the end of the day the one I picked fit the vibe of our wedding best.
Do you have any shopping advice for future brides?
Be open minded! Sometimes a style you think you won't like ends up being your favorite! I thought I didn't want anything with a sweetheart neckline but then we threw some off the shoulder swags on that dress and I was SOLD.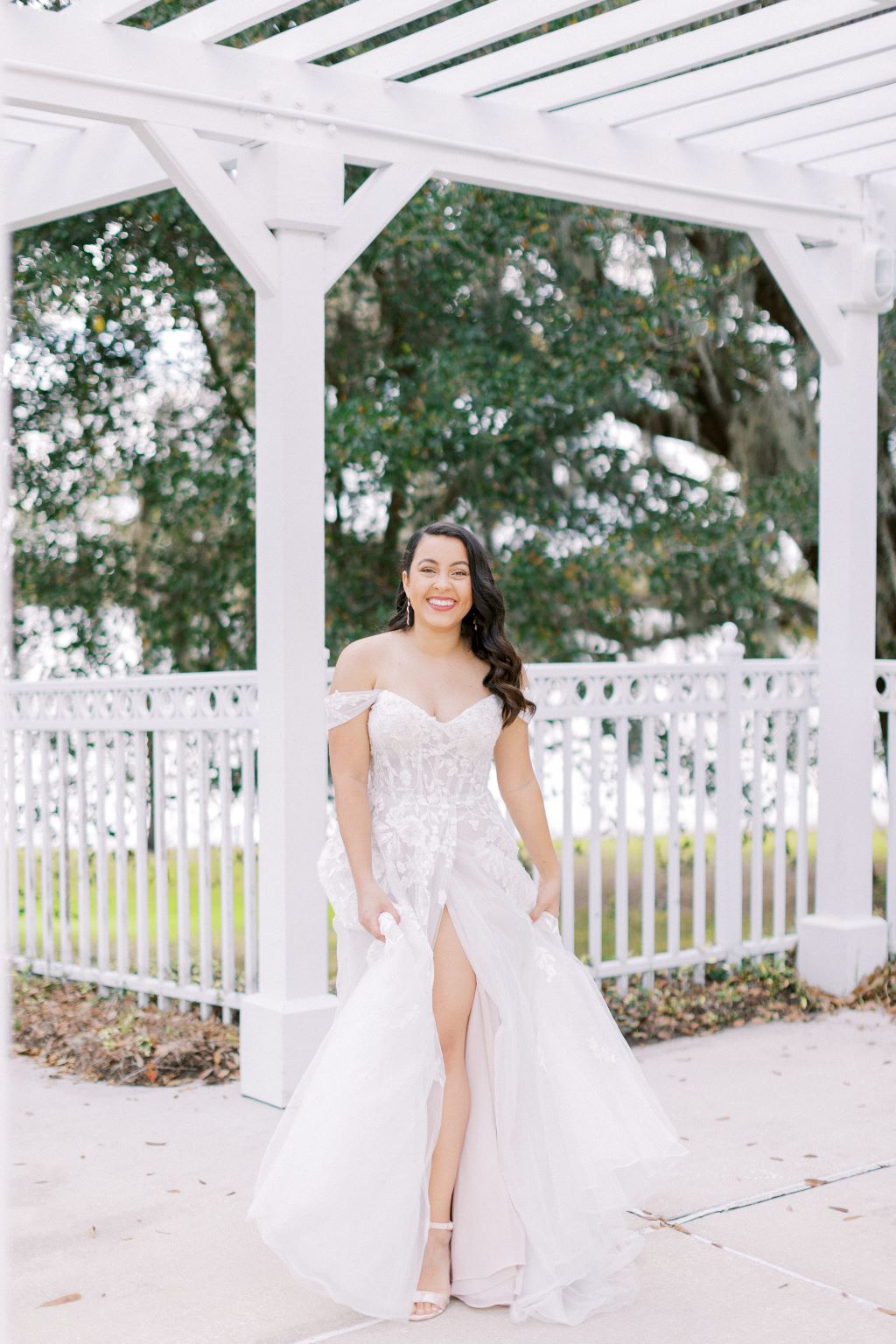 Tell us about your wedding day!
To pick a single highlight might actually be impossible, BUT our reception space was lined with floor to ceiling windows and as we were all seated eating dinner the sunset was spectacular. It was so beautiful that my husband and I went out to go view the sun setting on the lake and before we knew it everyone had joined us and we all watched it together. It was the most beautiful sunset I'd ever seen.
Did you have a first dance song?
We did! Our first dance song was to "Lover" by Taylor Swift. We chose this song partially because I'm a Swiftie at heart, but also because one of the lyrics in the song says "I've loved you three summers now but I want them all" and we were married on our exact three year anniversary.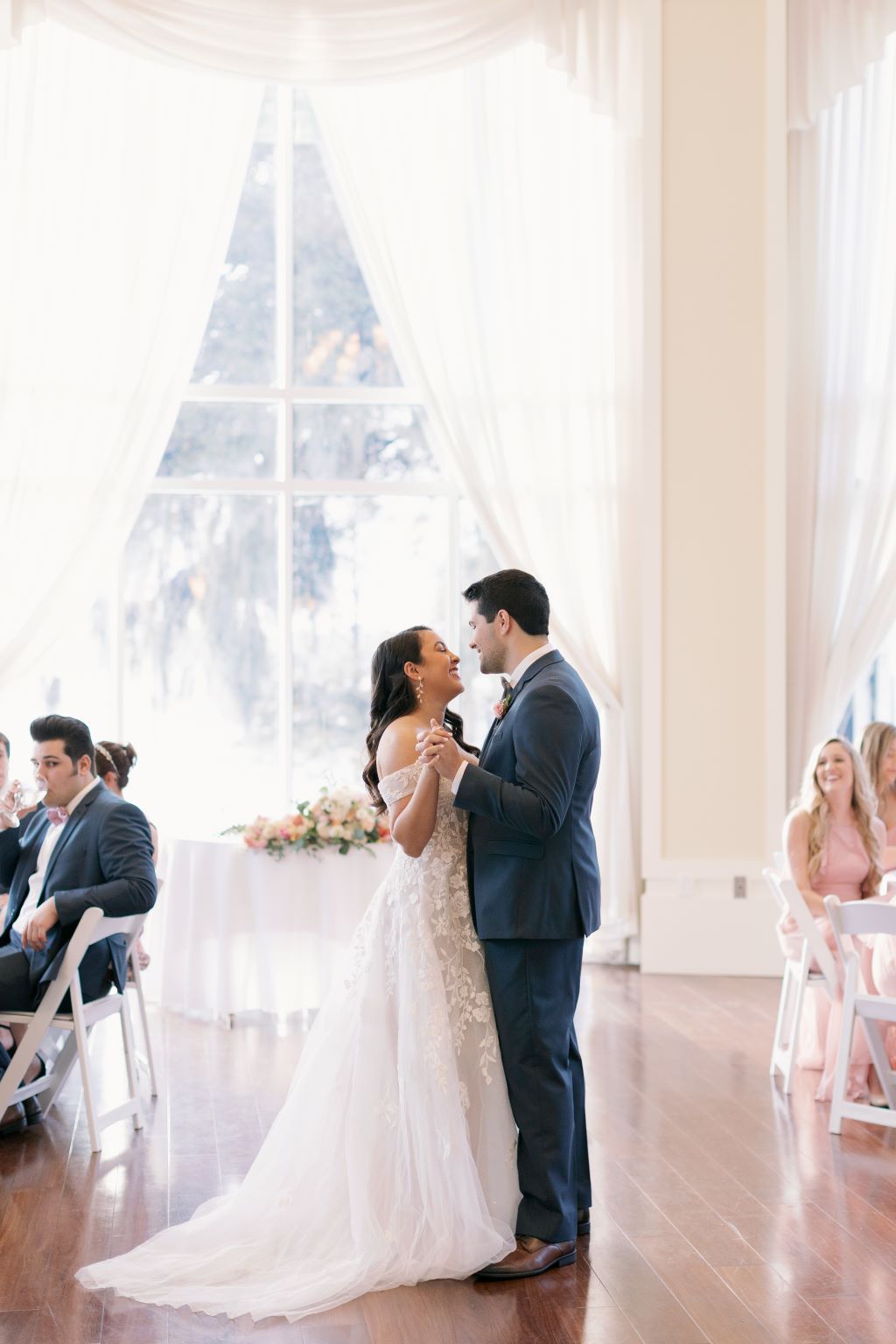 Did anything funny or unexpected happen?
Let's just say that the two of us aren't exactly the most coordinated people in the whole wide world. When trying to feed each other cake, we dropped it. Twice. The faces of this moment in our photos are hilarious.
What was your favorite DIY or personal touch?
My favorite personal touch to our wedding day was having my husband's brother marry us. He got all of the necessary paperwork done to legally marry us and wrote a beautiful sermon for our ceremony that was so perfect for us and the union we were about to enter into together with each other and God. It was a surprise to all of our guests that he was marrying us and he surprised my husband and I by reading out of my husband's late grandfather's bible as he spoke. Definitely the sweetest touch.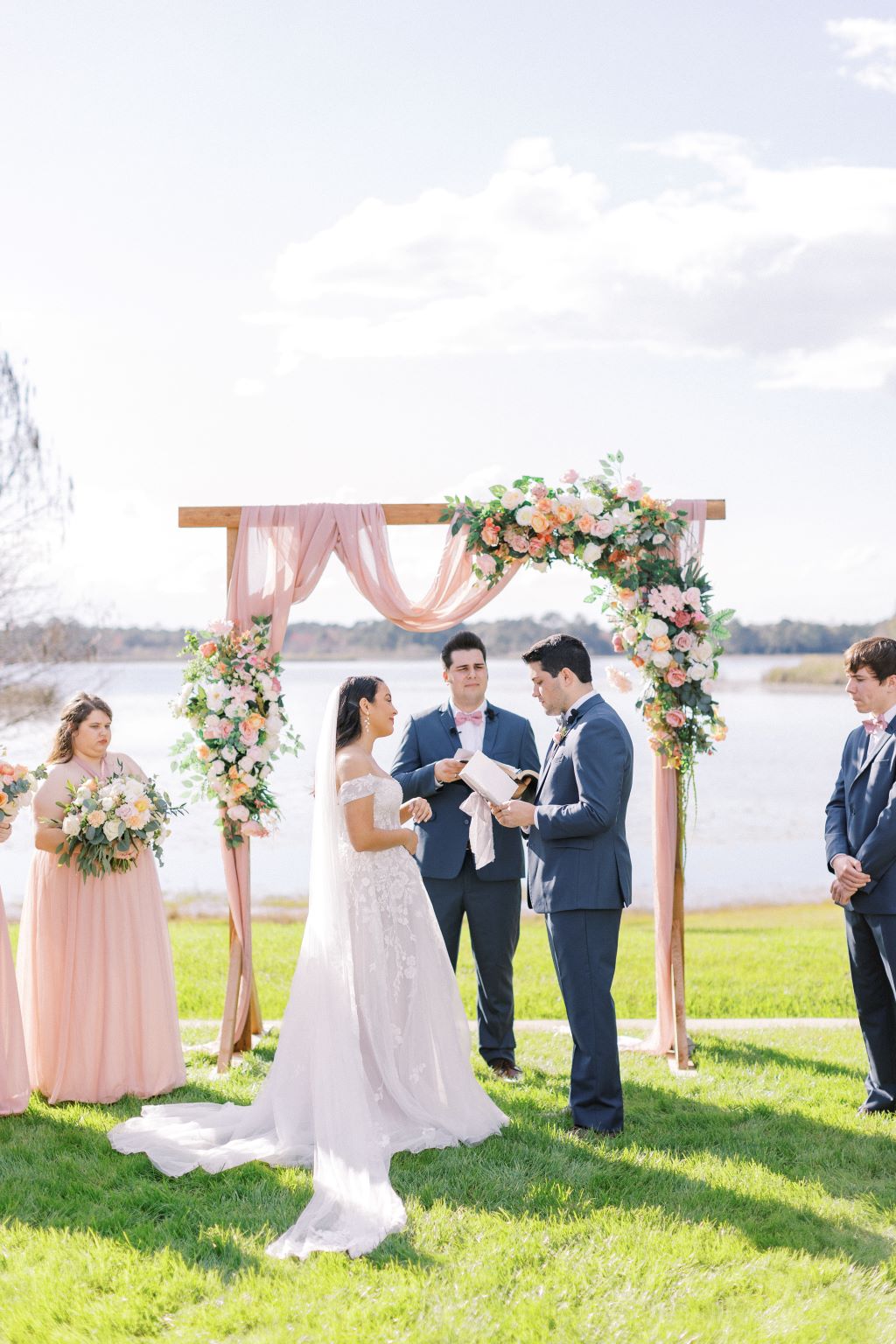 What's your best wedding planning advice for brides that are planning right now?
My BEST wedding planning advice is to create a separate email for all things wedding AS SOON as you get engaged. I made separate folders in my gmail where I stored all of our messages and contracts with vendors and it helped keep me organized. Also, hire a coordinator! It's so important to have a professional who you can relinquish control to once the month of the wedding comes around!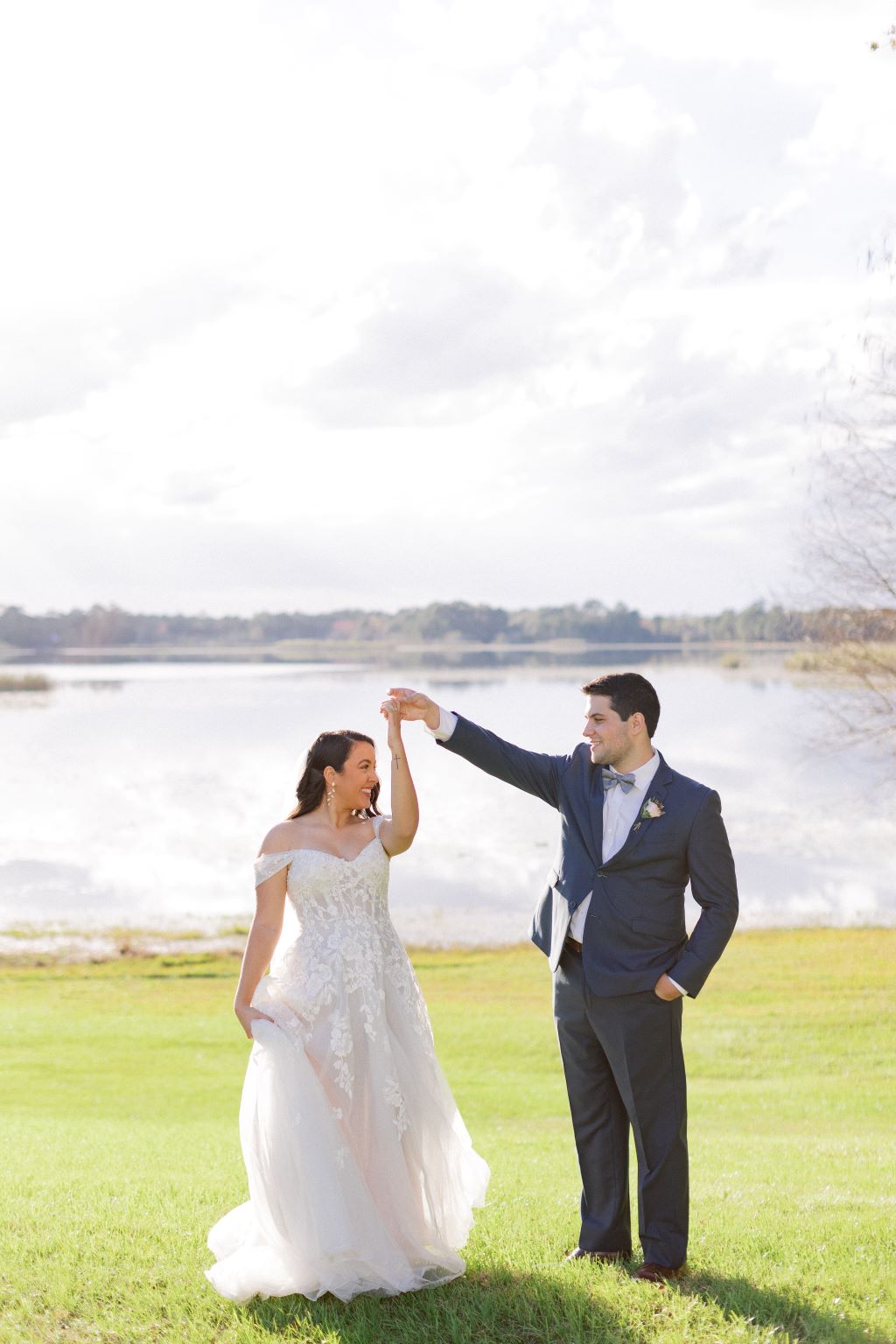 More Details
Date: February 11, 2021
Dress Style: Floral Tulle Wedding Dress with Removable Sleeves
Location: Lake Mary Events Center
Photographer: Casie Marie Photography
Coordinator: @pinkpeoniesweddings
Venue: @lakemaryeventscenter
Videographer: @loveandlustreweddings
Catering: @magic.occasions
Cake: @everything.elaine
Suits: @generationtux
Love this bright and airy springtime wedding? Read more real wedding stories here!
We know how important your wedding day and special events are to you and we are doing everything in our power to serve you! You can shop with us 24/7 at davidsbridal.com or come see us at your local David's Bridal. Plus we are here for you to help guide you through your wedding planning! See tips for starting to plan your wedding at home, shopping for your wedding dress online with confidence, and more on the blog.
Related Posts: