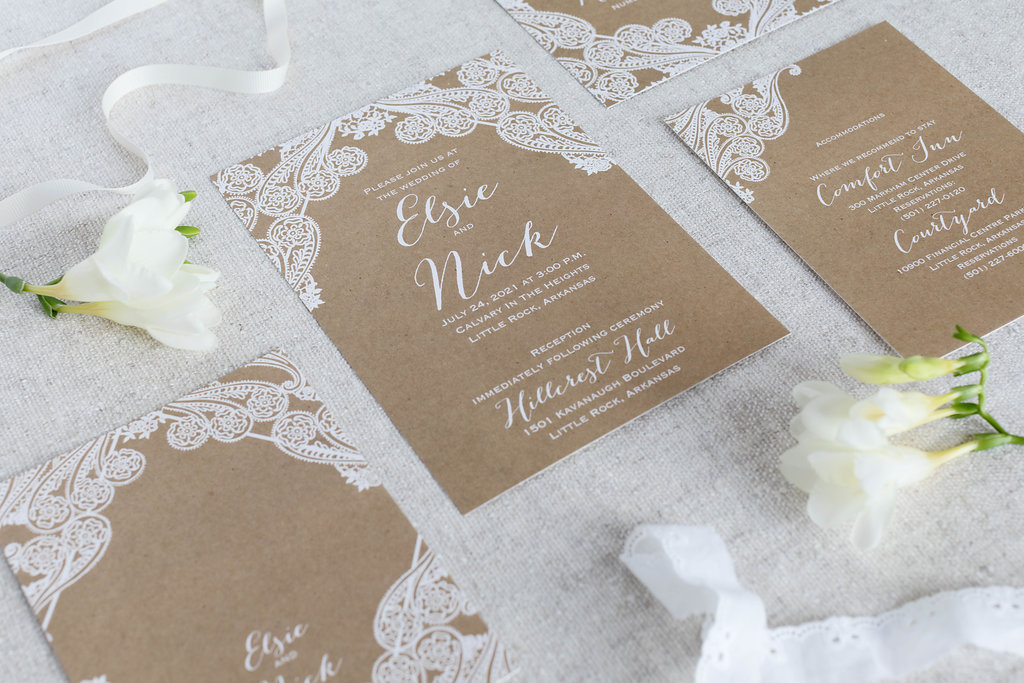 31 May

Wedding Invitation Trends
The top trends in invitations for every wedding style.
Invitations set the tone for your wedding by offering guests a first glimpse at your wedding theme but searching for wedding invitations can be overwhelming. Fortunately, The Wedding Shop at Shutterfly offers 100's of beautiful and affordable wedding invitations for every style and budget. Looking for some inspiration? We've rounded up some of the top wedding invitation trends to get you started.
Rustic
Rustic wedding invitations remain a top trend and pair well with outdoor or barn weddings and other less formal venues. We love how rustic wedding invitations often have design details that give the illusion of organic textures like wood, kraft paper, and linen. Romantic details like lace add a feminine touch.
Botanical
Floral wedding invitations are also one of the most popular wedding invitation trends. Options range from bold, graphic patterns to simple invitations with a softer, hand-painted look. Another fresh take on the botanical trend is to skip the blooms in favor of greenery wedding invitations. Green weddings are trending in general making invitations with leafy motifs a stylish choice.
Clean and Classic
You can't go wrong with classic wedding invitations, especially for a formal venue. When the designs are simple, details make all the difference. For an update to traditional wedding invitations, look for interesting fonts and typography and paper finishes with sparkle or texture. We also like the sleek look of a pocket envelope with built-in compartments to securely hold your Accommodation, Reception and Reply cards.
Envelope Liners
One of the most fun wedding invitation trends is to add a patterned envelope liner. Wedding invitation liners create a perfectly coordinated look. Choose a liner in the same pattern as your invitation or mix and match for a one-of-a-kind design.
Do you still have questions regarding all of the other details to consider when it comes to securing your RSVPs? Consult our guide to wedding invitations and stationery for even more information.
SaveSave
Related Posts: