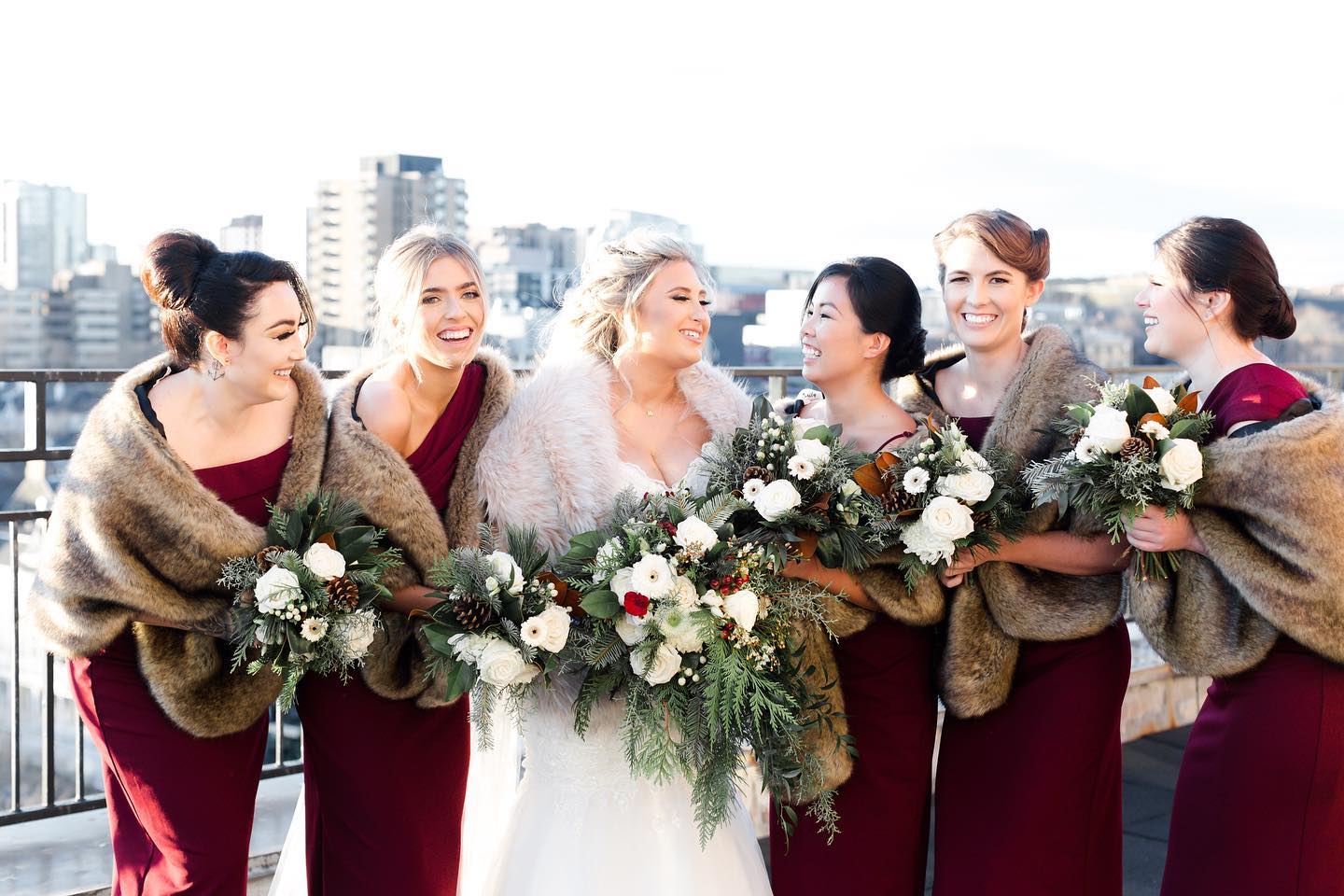 24 Sep

Winter Wedding Colors
Dressing in a Winter Wonderland
We can't think of anything more glamorous than a winter wonderland wedding! Need a little color inspiration to get your winter planning started? We've got you covered! Keep reading to hear all our expert advice on our go-to winter wedding colors.
Classic Black
The color Black is our go-to for a look that is both elegant and classy. This regal and timeless shade is guaranteed to make a statement at your wedding. While some brides chose to avoid the color black at their wedding, we think this shade is perfect for wintertime nuptials. The best part? Black looks beautiful on every skin tone!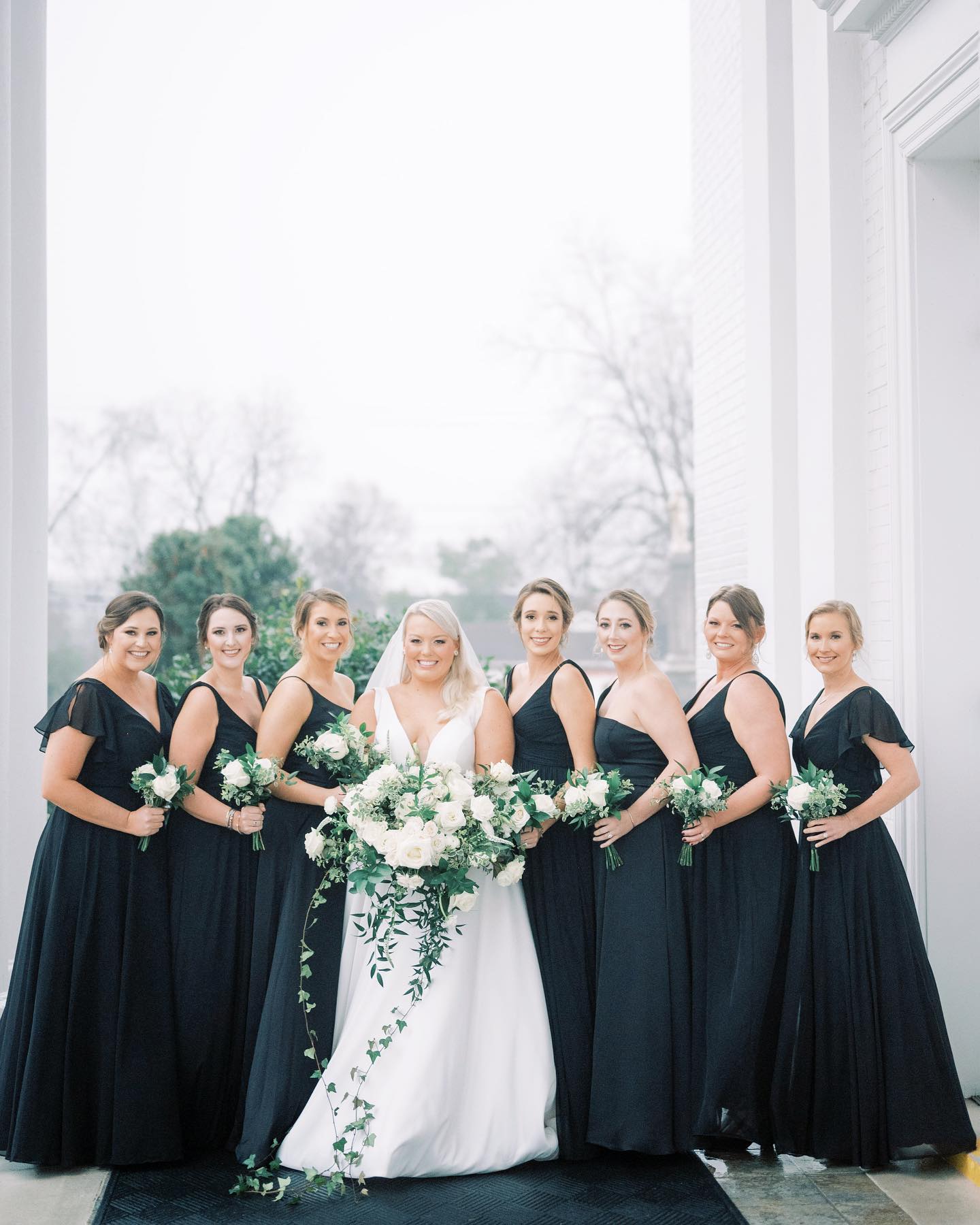 Blue & Green Jewel Tones
We are feeling anything but blue when it comes to incorporating cool jewel tones into a winter wedding. Dresses in vibrant blues & greens—think Sapphire, Gem, and Steel Blue—contrast beautifully next to a snowy landscape and look great paired with a faux fur wrap. They also look beautiful together; if you pick this color scheme for your wedding, consider mixing and matching your maids.
Shop Jewel Blues & Green Color Swatches
Bold Reds
Looking for something bold? Rich colors like Scarlet, Apple, Chianti, and Wine will pop against a winter white palette (and look great on everyone!). For cohesion, incorporate these shades into your floral designs or tablescapes. Planning a Christmas wedding? These shades are the perfect choice for a festive-looking bridal party.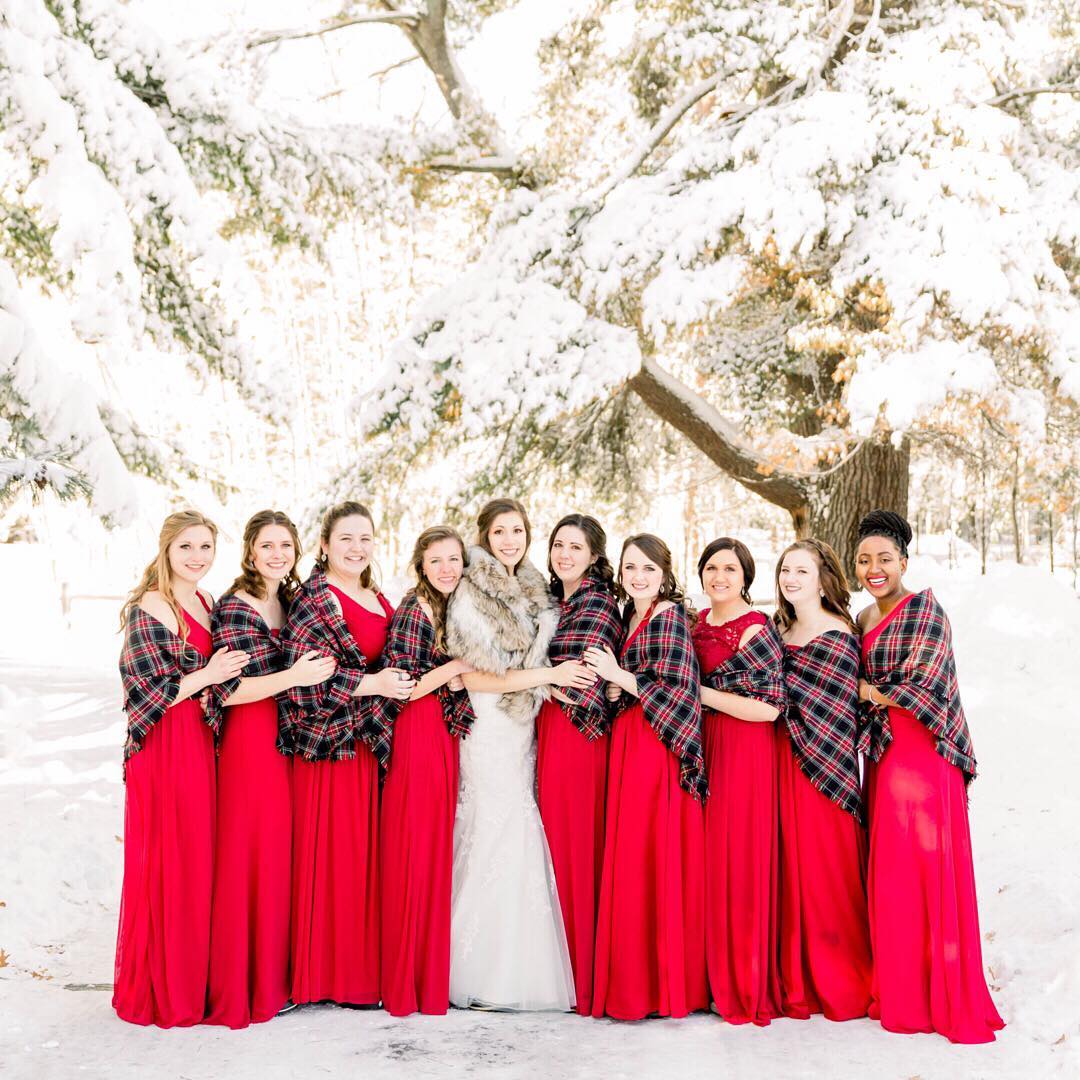 Ready to pick your winter wedding colors, but can't settle on a favorite? There's a shade for every bride-to-be's aesthetic! Take our bridesmaid style quiz to find the styles and shades that would suit your wedding vision. Not a fall bride? Explore spring, summer, fall color ideas to plan for your big day! Plus, explore all of our unique bridesmaid colors!
Planning a wedding? Sign up for our Diamond Loyalty program – it's free! Follow us on Instagram, Pinterest, and Facebook for more winter weddings color ideas, or click here to book an appointment.
Featured image: @terrilynnwarrenphotography
Related Posts: