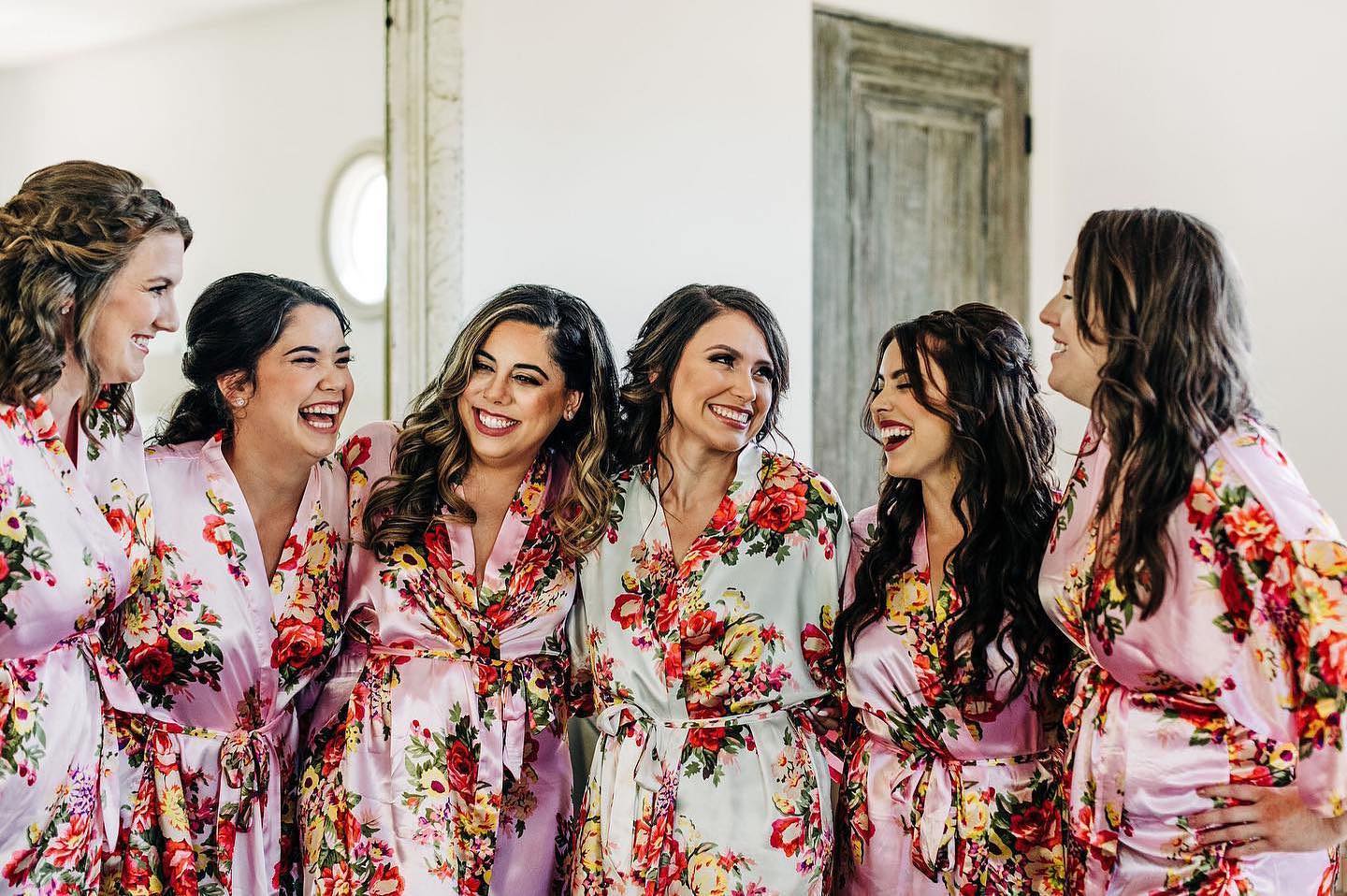 07 May

The Ultimate Week-Of Wedding Checklist
Everything you Need to Know For the Week Before the Wedding
It's the week of your wedding! All that prep and planning is in the past….welcome to the final countdown for the big day! Excitement and nerves are kicking, but don't forget to take care of a few details – big and small – before the wedding day! To make sure everything goes off without a hitch, keep reading for the ultimate week-of wedding checklist.
Every bride's planning process is different so take what you need and ditch what doesn't apply to you!
Confirm with Vendors. There's no such thing as over-communicating with your vendors when your wedding day is approaching. Whether it's your florist, baker, DJ, or any other vendor you're working with, it's worth sending a quick email or phone call to confirm all the details of the event.
Go Over your Wedding Schedule. Breaking down your entire wedding day into an organized timeline can help to keep everything right on track! To account for any last-minute change of plans, go over the itinerary for the day and make any necessary modifications. If you don't have a day-of coordinator, ask one of your bridesmaids to keep tabs on the timeline to alleviate any extra stress.
Practice Your Vows. All eyes will be on you at the altar! Take some time to read your vows out loud, whether you've written them yourself or will be using the traditional vows. Stand in front of a mirror and practice until you find a steady pace and feel familiar with your words.
Gather any Important Items. The last thing you want to worry about on your wedding day is whether or not the caterer got paid or who has the marriage license. Hand off any important documents or checks that might need to be handled on the day of the wedding.

Marriage License. Make sure you have your marriage license with you and gets all the necessary signatures before the night is over.
Rings. Pick up the wedding bands (don't forget to give them a cleaning!) and have them ready to hand off to your maid of honor and best man to hold at the altar.
Payments. If any payments need to be made to your vendors or officiant, trust someone in your bridal party to get those checks to the right people!

Unpack Your Dress. If you've been storing your dress since your final alterations appointment, the week before the wedding would be a good time to take it out! Whether you've been keeping it in a box or garment bag, take it out and identify any areas that need to be steamed to make sure it hangs beautifully on your wedding day.
Break in Your Wedding Shoes. Your wedding is not the time or place for unwanted pain from your shoes! New shoes can sometimes be slippery (we don't want any first dance fails) or take some time getting used to walking in! Wear them with socks around your house for a few minutes every day to give them a comfortable stretch and get used to walking in them.
Test Drive Your Wedding Look. It's smart to do a mini dress-rehearsal to make sure your head-to-toe look is just as you envisioned! Invite your mom or maids over if you think you'll need help with some of the trickier parts of the dress, like the buttons or corset. Be sure to remove any makeup or jewelry that could possibly damage the dress.
Wrap Your Gifts. If you're gifting your bridesmaids a token of appreciation or exchanging gifts with your partner, take time the week-of to wrap them up! Write up any heartfelt notes you might want to share too!
Prep the Party's Outfits. You don't want to spot any unwanted wrinkles in your wedding photos! Remind your party to prep their day -of outfits with a thorough steaming! Think getting ready robes, bridesmaid dresses, after-party look, and groomsmen attire!
Pack Your Bags. Take into account all your plans for the wedding weekend and pack thoughtfully and accordingly. Will you be spending a few days in the hotel prior to the wedding? Or need a change of clothes for your after-party? Leaving directly for your honeymoon? Take the time to think through your plans and everything you might need! Knowing that you have everything packed up ahead of time will give you much needed peace of mind.
Rest Up. The final piece of your week-of wedding checklist: get all the beauty rest you can – you'll need it! Planning can be exhausting and you 'll want to be well-rested and energized on the big day! Take a deep breath and use this week to practice self-care to keep you calm, cool, and collected!
As you enter your final countdown until the wedding, avoid missing any important details with this ultimate week-of wedding checklist! Keep in mind that last-minute changes might happen and that's ok! Don't let anything cloud your end goal…getting married! Head to davidsbridal.com to shop for any final wedding finishing touches plus head to our Instagram and Pinterest for more inspo!
Featured photo by: @rebeccastonephoto via @andreamichelle93
Related Posts: