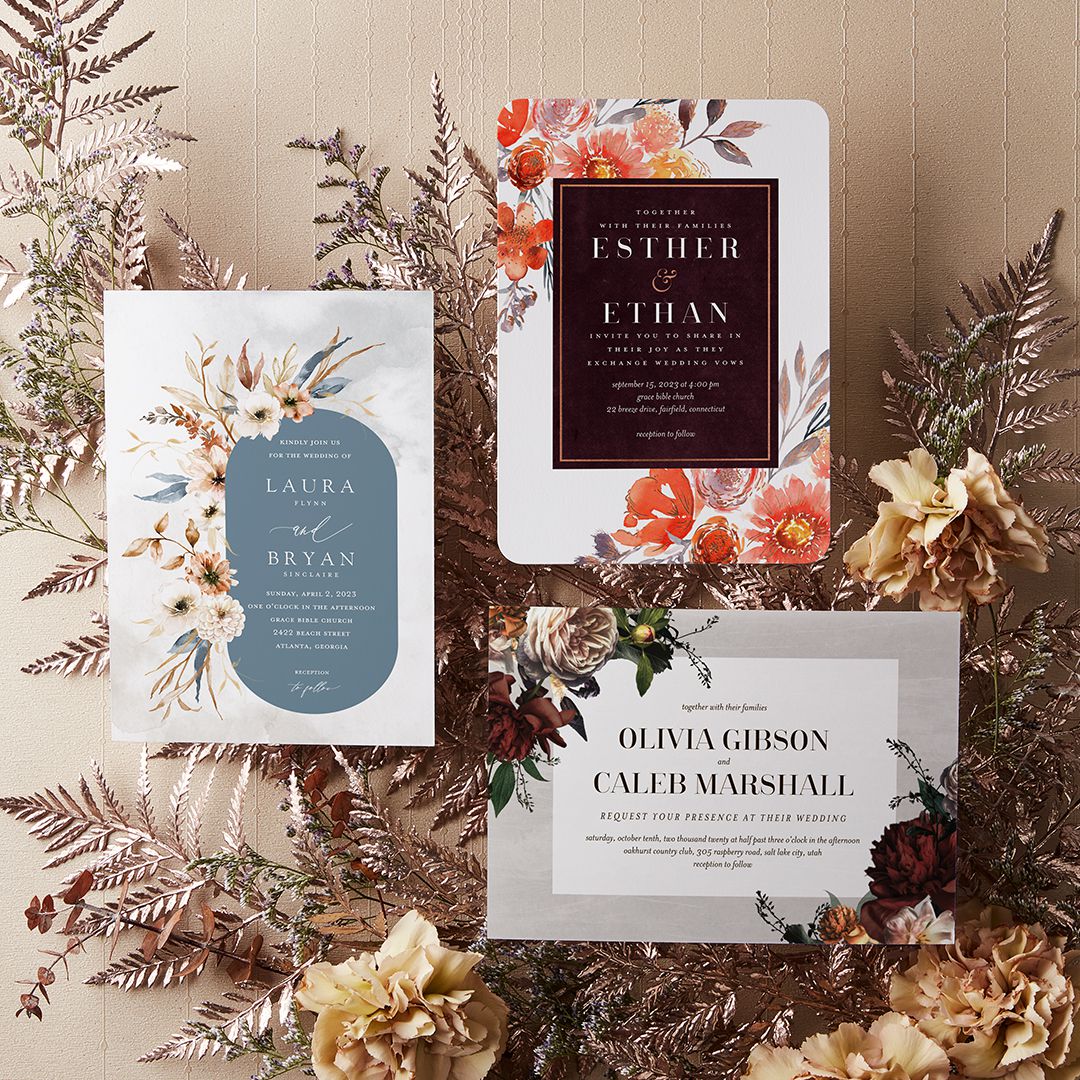 09 Jul

How to Word Your Wedding Invitations
Wedding Invitation Wording Solved!
There's an art to selecting the words that'll welcome guests to your celebration. Every wedding is unique, so when you design your invites, you need to consider who's hosting, where you're saying your vows, and how formal things will be. Here's a look at some of our top wedding invitation wording options—just a few of the hundreds you can choose from at The Wedding Shop at Shutterfly.
Hosted by the couple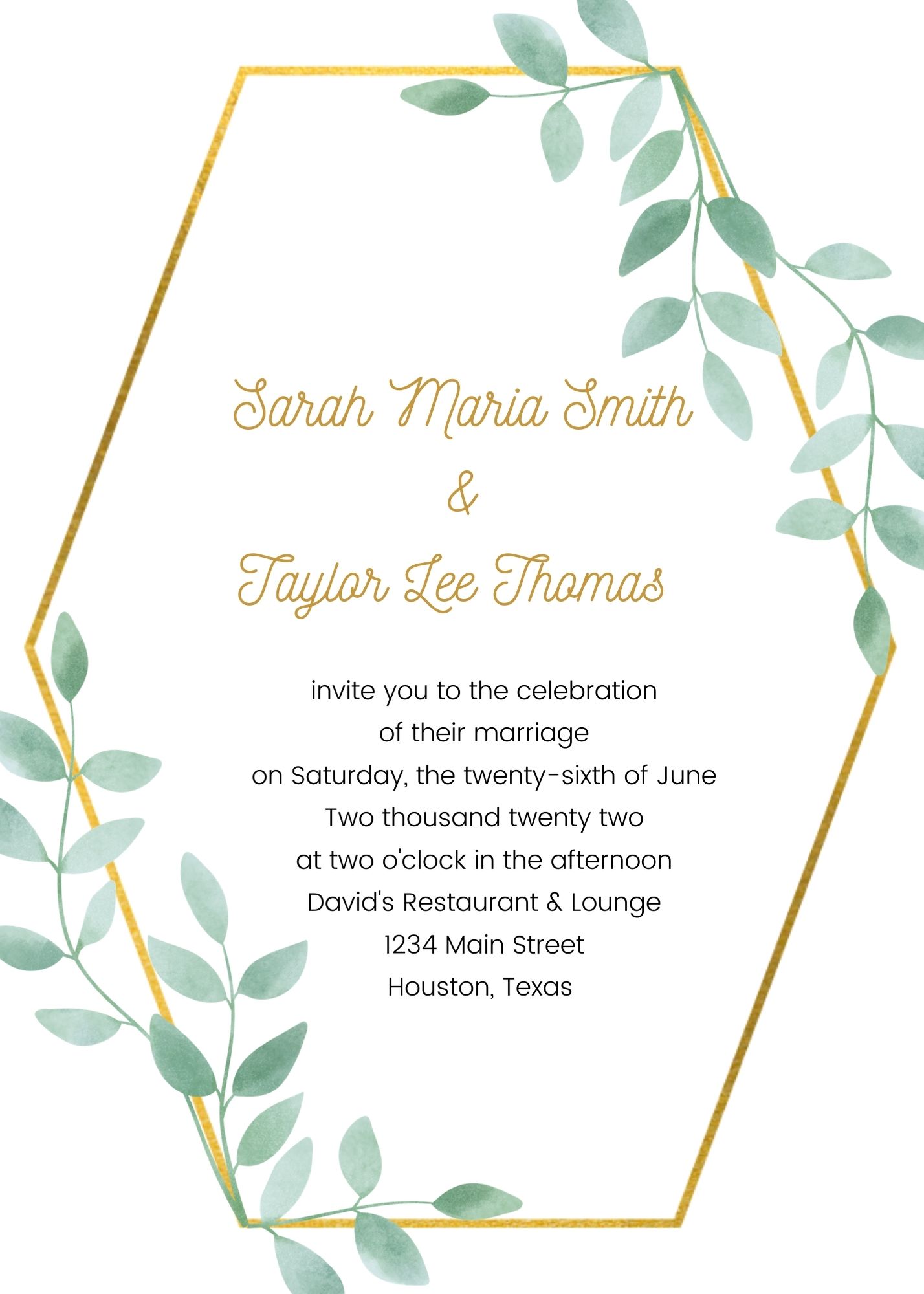 ---
Quick Tip: If you and your fiancé are planning the wedding yourselves, you have the most freedom to say what your heart desires, even if it's on the casual side. If others are helping to host, it's polite to run the invitations past them for an OK before printing.
---
Hosted by the couple & both sets of parents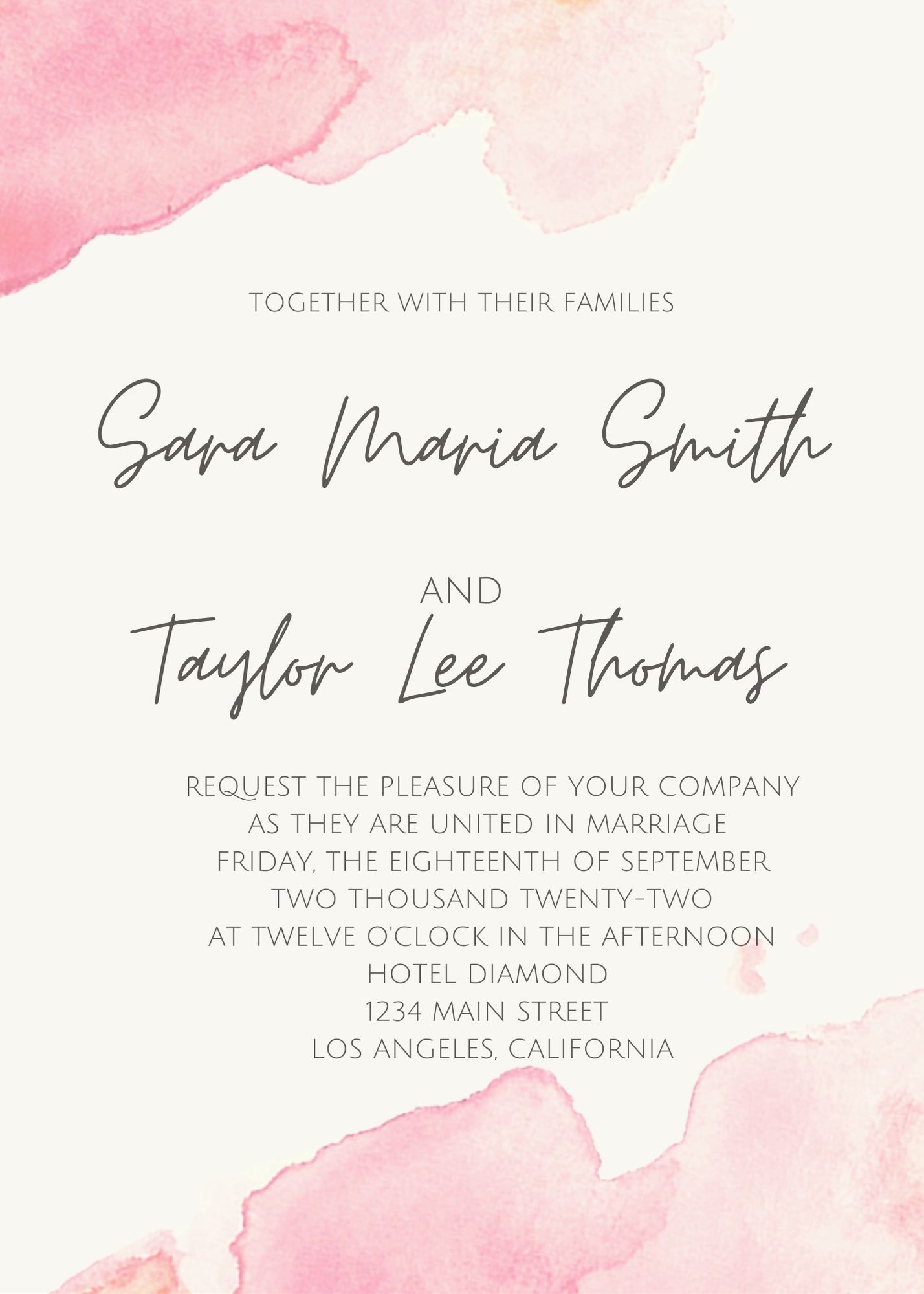 ---
Quick Tip: Even if one side is pitching in more, or if it's really your sister who's taking care of everything, "together with their families" is a nice way to show everyone some love.
No designated host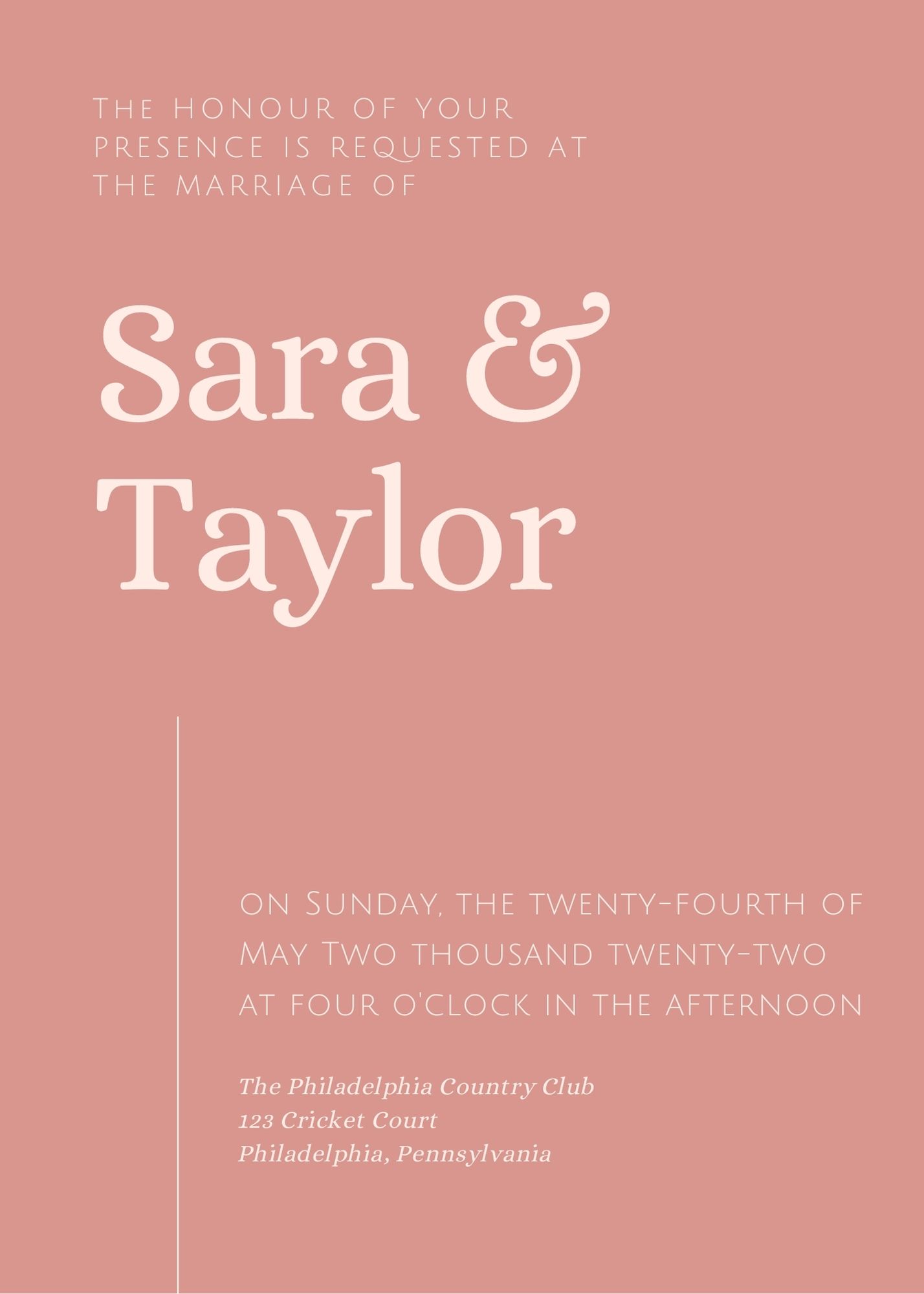 ---
Quick Tip: If you'd rather keep things short and sweet, remember: You don't need to name a host at all. Just give guests the who, what, when, and where.
---
Hosted by both sets of parents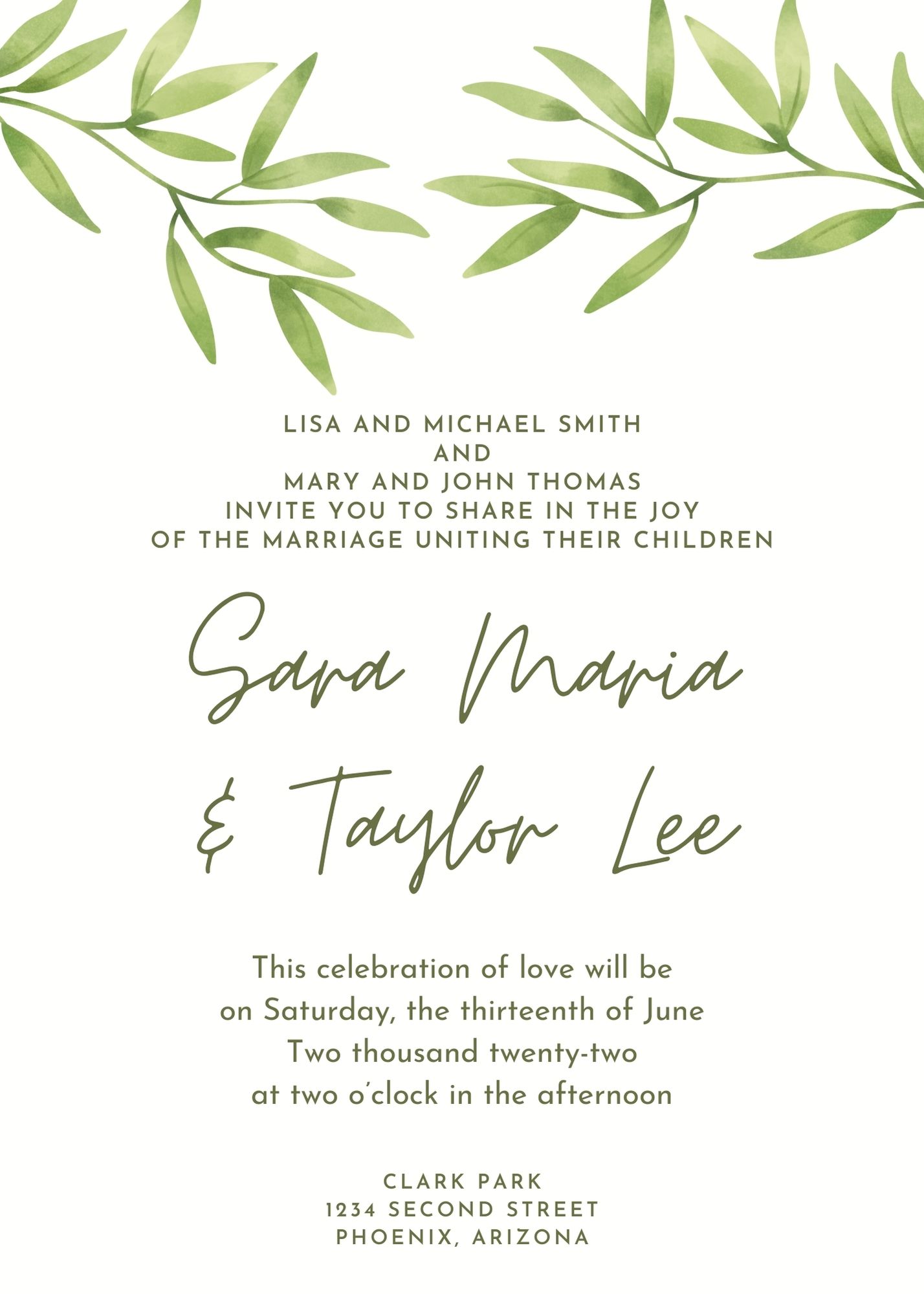 ---
Quick Tip: Using parents' first and last names is considered less traditional than including titles and fathers' names only. But do what makes you and the hosts most comfortable, especially for a modern or informal wedding.
---
Hosted by the bride's parents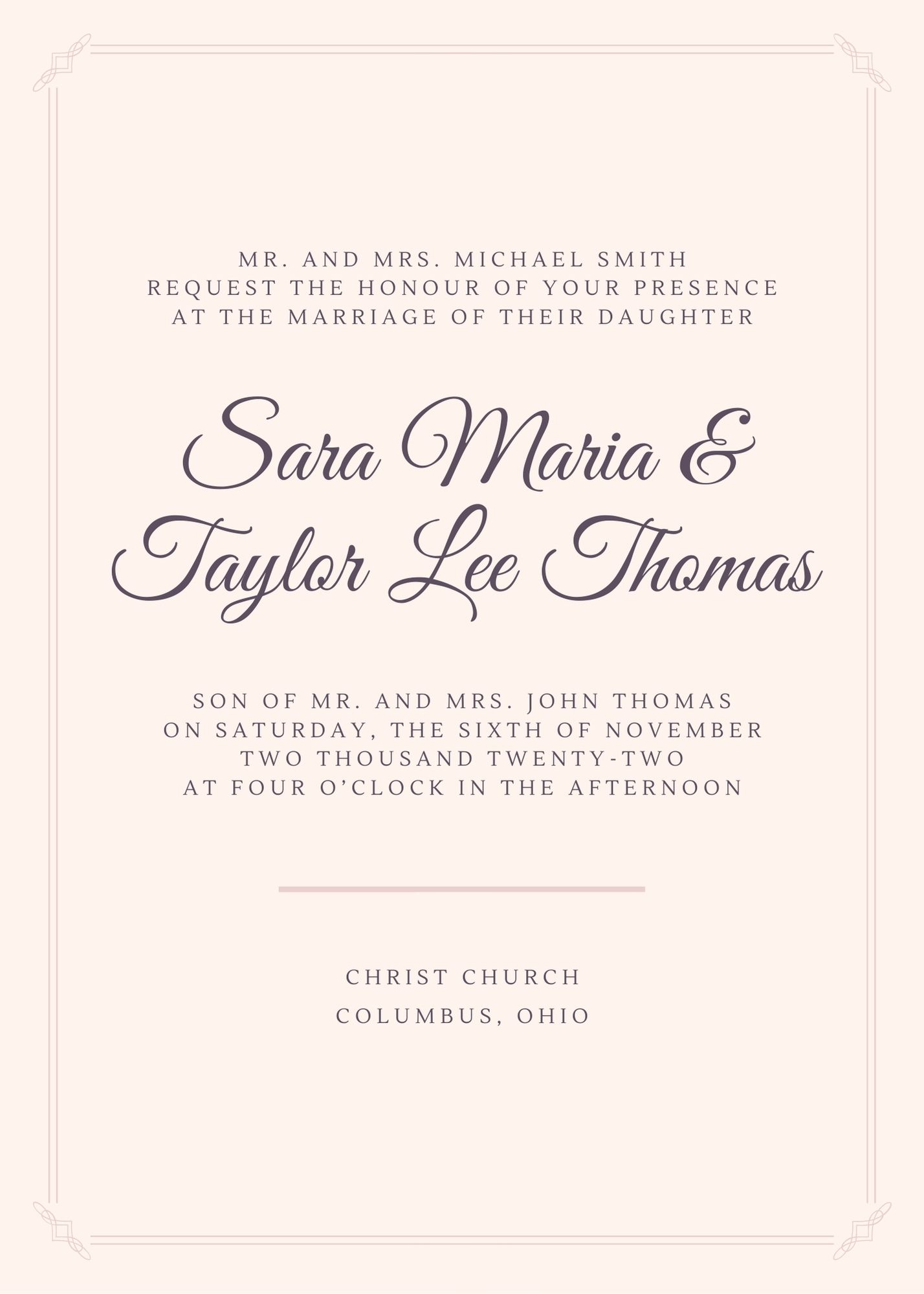 ---
Quick Tip: Some brides use the phrase "honour of your presence" as a nod to a religious ceremony, but others choose it simply as more formal phrasing than "pleasure of your company." It's usually spelled in British fashion, with a U, but "honor" is also correct. If you use "honour" or "honor," your response cards should mirror that spelling with "favour" or "favor."
---
Hosted by divorced and/or remarried parents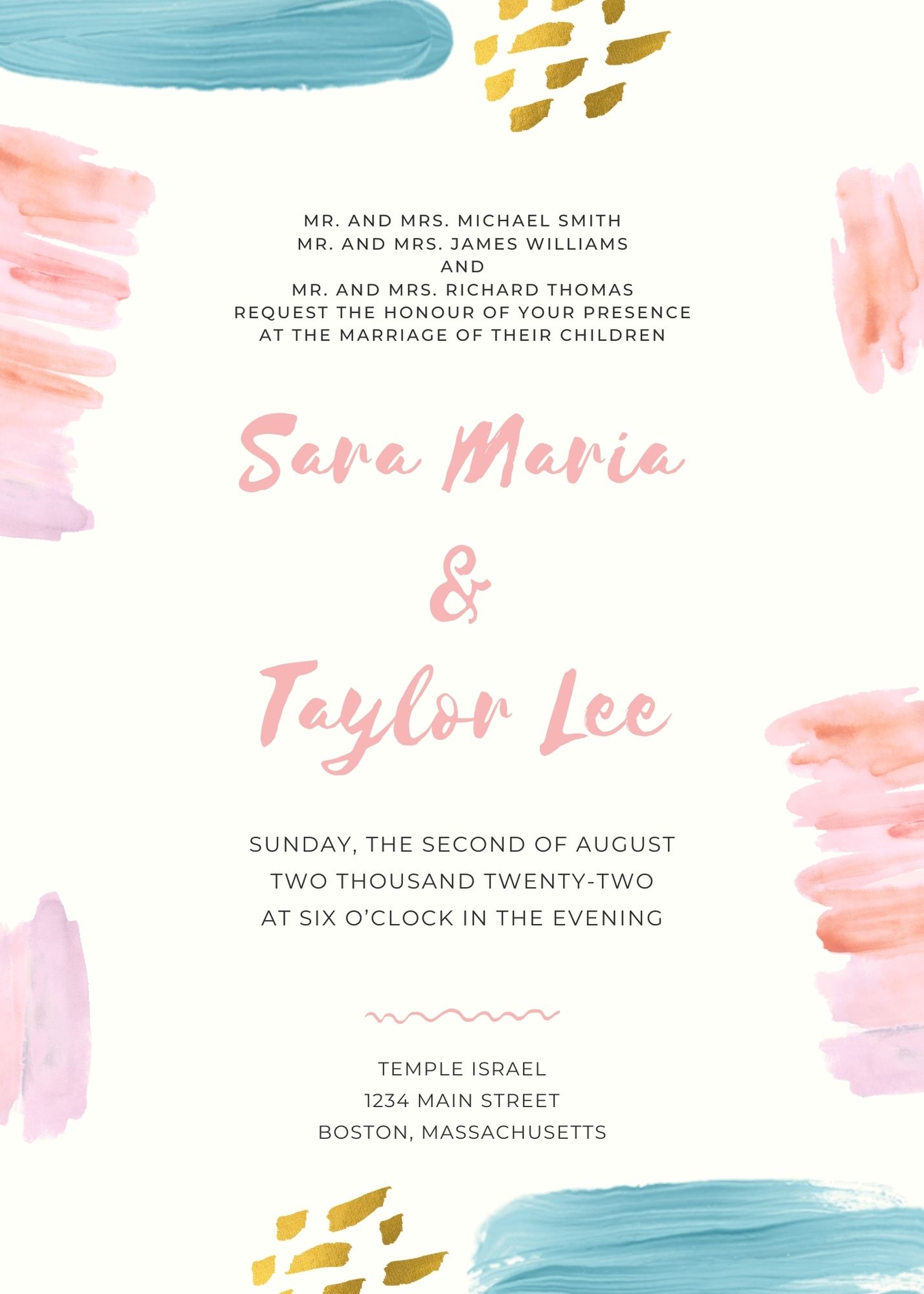 ---
Quick Tip: If parents aren't married, list their names on separate lines. (If they're remarried, include their current spouses on the same line, as shown here.) Or, you can always choose a phrase like "together with their parents" if you'd rather not go into the details on your invites.
In the middle of your wedding planning journey? Sign up for our Diamond Loyalty program – it's free! Follow us on Instagram, Pinterest, and Facebook for more wedding invitation inspiration, or click here to book an appointment.
Related Posts: