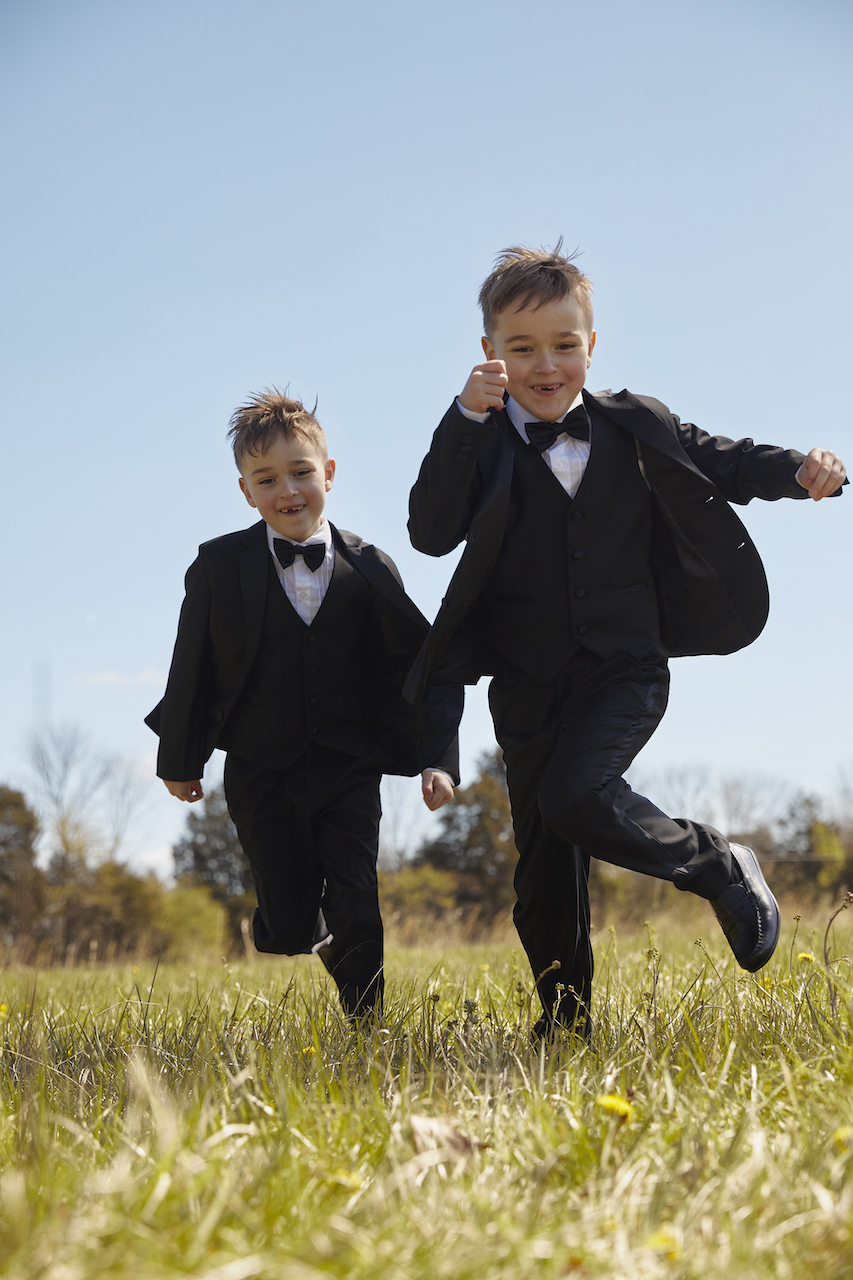 13 Oct

Bride's Guide to Tuxedos For Kids
Tuxedos & Suits for Dashing Little Gents
Our little ones play such an important and special role in our lives. You may be blending two families together, tying the knot after having a baby, or incorporating your niece, nephew, or cousins into your ceremony. Whatever it may be, kids deserve to feel extra special when it comes to dressing up for memorable moments like this.
Enter – Little Tuxedos, who offer kids' suits & formal wear for weddings, communions & so much more. All with the same quality fabrics, craftsmanship, and attention to detail that are featured in adult suits. Ready to find the perfect look for your mini-man? Read on for our bride's guide to tuxedos for kids!
Pick Your Suit
The first step in planning your little man's look is to pick a style! The Little Tuxedo carries a range of tuxedos & suits that are available to shop from sizes 6mo to 20H starting at $89.95 (+ $10 off diamond members!) To simplify shopping, Little Tuxedos also offers a 5-piece set that includes a jacket, pants, shirt, vest, and neckwear. Just remember, tuxedos aren't just for men and boys. Your flower girl can wear a girl's tuxedo as well. Get ready for cuteness overload!
Choose Your Colors
Trying to figure out formalwear color coordination for your little ones can be tricky. When coordinating the wedding party shade range, you'll want everyone to either match or have a cohesive look. The most common way to color coordinate is to have your bridesmaids' dresses match the color of the groomsmen's tie or bowtie. Then, you would choose an option for your ring bearer that complements the groomsmen.
Looking to coordinate with David's Bridal colors? The Little Tuxedo Eternity Collection is currently available in 40 popular wedding colors. Whichever option you pick, The Little Tuxedo features shades that coordinate back to your favorite David's Bridal palette. Keep scrolling for some of our top color options!

Chianti is muted shade that coordinates well with most color schemes while still adding some character to an outfit. When choosing a softer shade, you can experiment with different patterns and accessories to give your little one the spotlight they deserve.

When it comes to blue, navy suits and tuxedos can't be beaten! Consider pairing it with this lighter shade of Steel Blue accessories for a monochromatic look.

Many couples are choosing to outfit their wedding party in natural earthy tones. For your little guy, you can choose similar styles and colors to the groomsmen, or have fun with it and switch up his look. This martini olive color would look great against a tan or beige suit!

Bright and floral pink shades have been trending for countless seasons for bridesmaids. How cute if your little man matched them! This soft petal color would look great against a navy tuxedo. Or for a more casual look, pair it with tan dress pants and navy suspenders. Incorporating a fun patterned pocket square with matching socks would be downright adorable.

This pretty pastel purple would pair perfectly with a white or cream shirt, tan pants, and brown dress shoes. Or, pair it with a navy suit to make the color pop! Color options and patterns are available in a range of sizes to accommodate every style, taste, and preference.
Time to Accessorize!
Get creative by choosing from an array of formalwear shades and a full spectrum of vibrant accessories. Create an individualized look by adding a tuxedo vest, cummerbunds, neckwear, pocket squares, jewelry sets, suspenders, and formal socks. Next, mix in different colors, patterns, and styles; the possibilities are truly endless!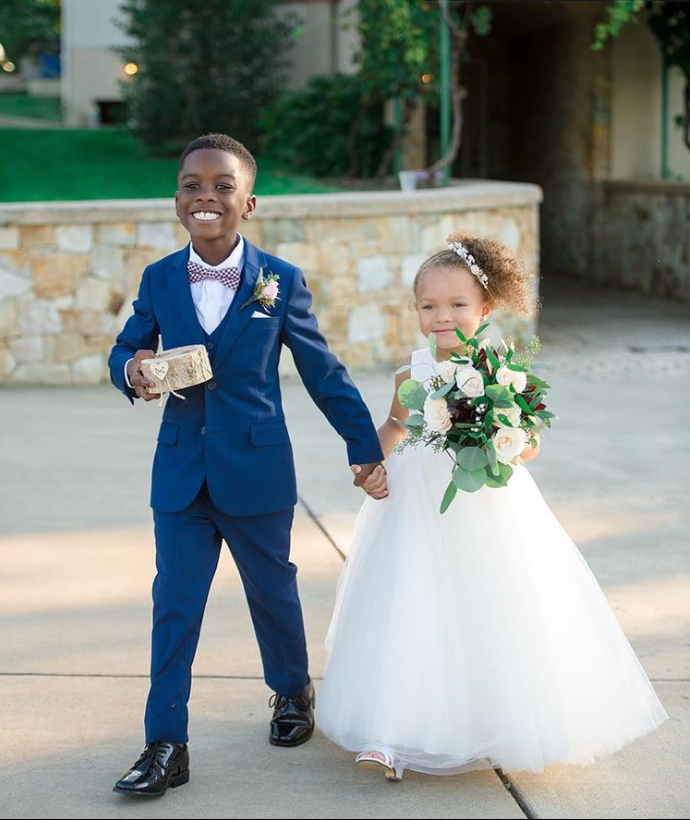 With Little Tuxedos, it's easy to incorporate the children that are oh-so-special to you, in your wedding. Check out the Little Tuxedo Eternity Collection and plan for your little man to match the rest of your wedding party!
Sign up for our Diamond Loyalty program—it's free —and find local wedding vendors! Follow us on Instagram, TikTok, Pinterest, and Facebook for more tuxedos for kids, or click here to book an appointment at your local David's Bridal.
Related Posts: