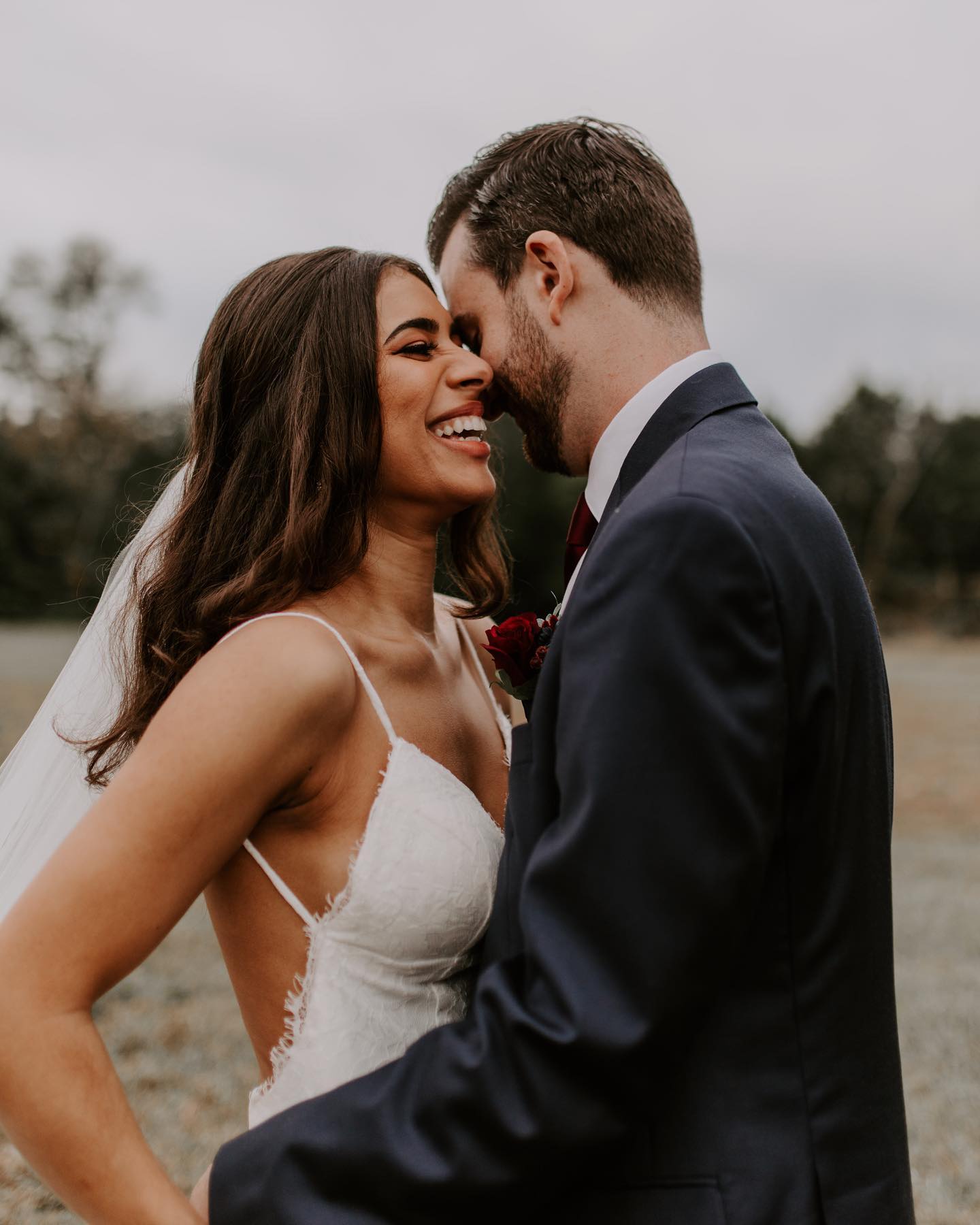 17 Mar

7 Wedding Day Good Luck Charms Every Bride Should Know
Feeling Lucky in Love
To celebrate St. Patrick's Day, we're here to share some wedding day good luck charms every bride needs to know about! From a sixpence in your shoe to rain on your wedding day, there are a number of ways to inspire good luck, healthy, and happiness on your special day. Read on for a roundup of 7 of our favorite wedding day good luck charms.
A Sixpence in your Shoe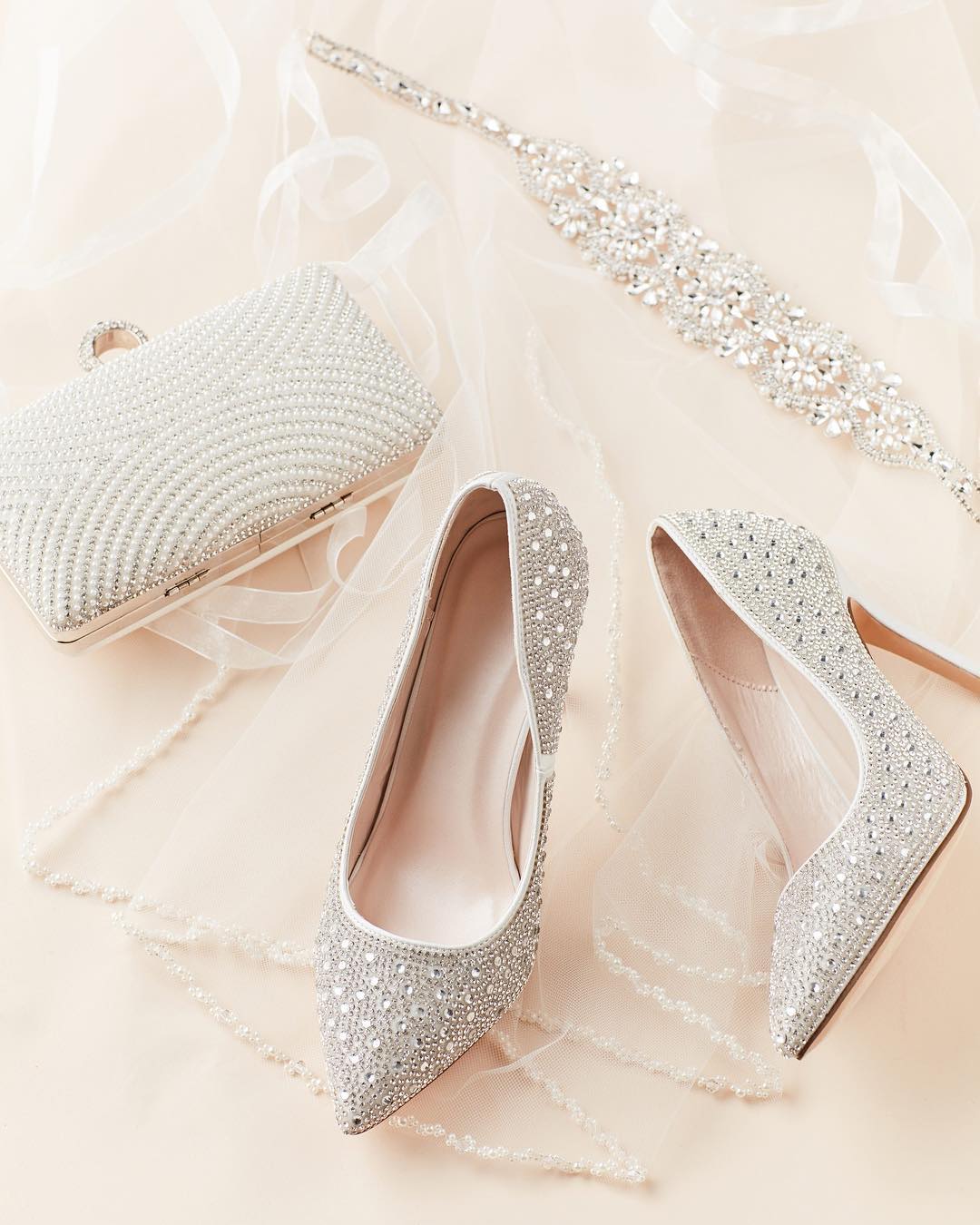 While many brides know the saying 'something old, something new, something borrowed, something blue', some might not know the last line. In other countries such as Great Britain, the last line of that well-known saying reads 'and a sixpence in her shoe'. As a tradition, the father of the bride would slip a sixpence coin into the bride's shoe just before the walk down the aisle. The sixpence symbolizes both good luck and well wishes from the bride's father.
Ringing Bells
For years, the sound of a bell ringing is meant to bring good luck. The sound symbolizes the joining of two people and was a way to spread the news across long distances in years past. Want a way to incorporate wedding bells into your wedding? Pass bells to your guests to ring as you exit your ceremony or as your wedding send off. We believe wholeheartedly in this good luck charm, which is why we offer bride's the chance to ring our bell at appointments once they've found their dream dress!
First Look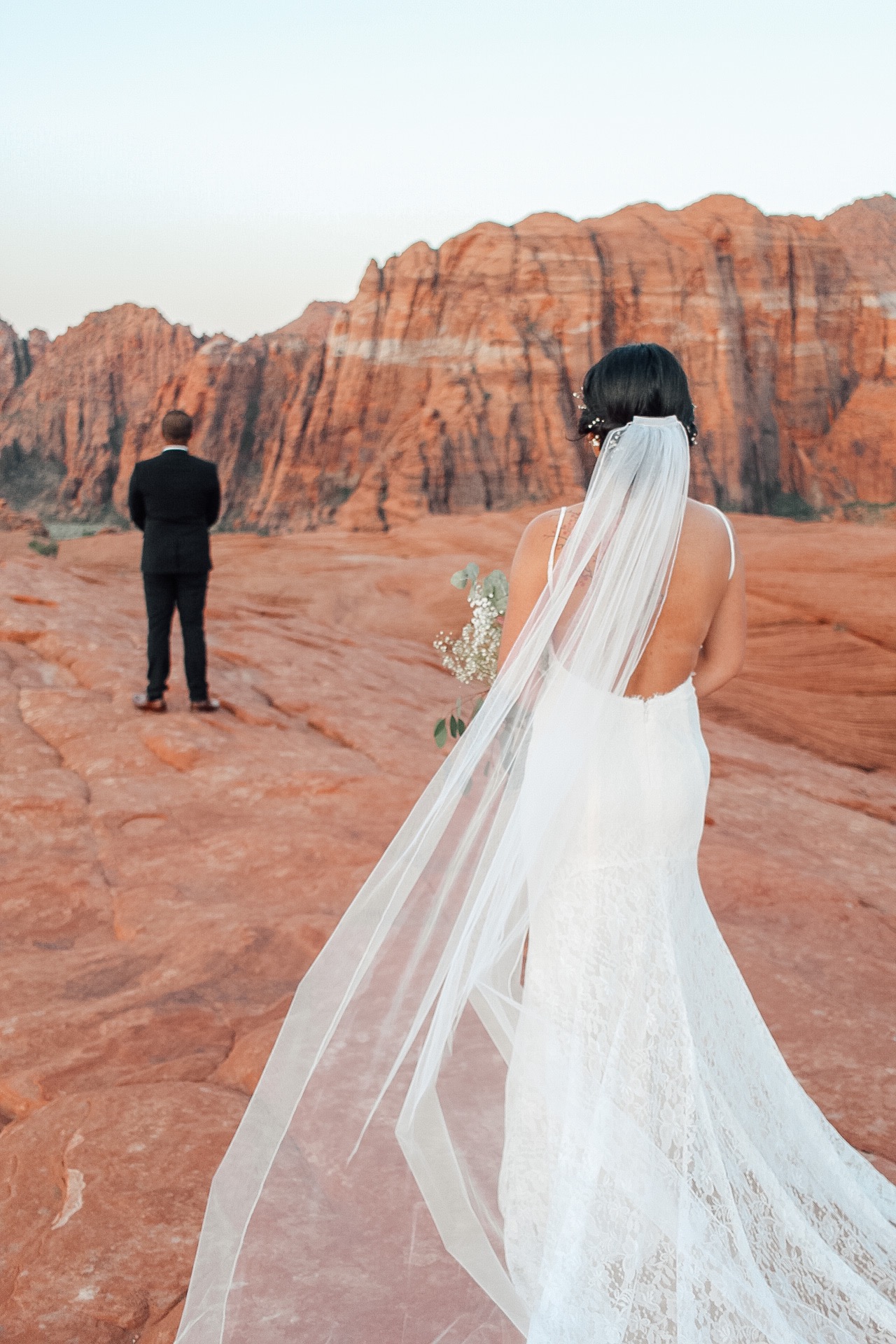 Traditionally, it has been said that it's bad luck for the groom to see the bride in her dress before the wedding. Bring good luck to your big day and save your first look for down the aisle or moments before for a sweet photo op!
Horseshoes
For centuries, horseshoes have been a traditional symbol of good luck in Celtic culture. Not only do they offer good luck, but they also make for perfect decorations for a rustic wedding!
Wish Lanterns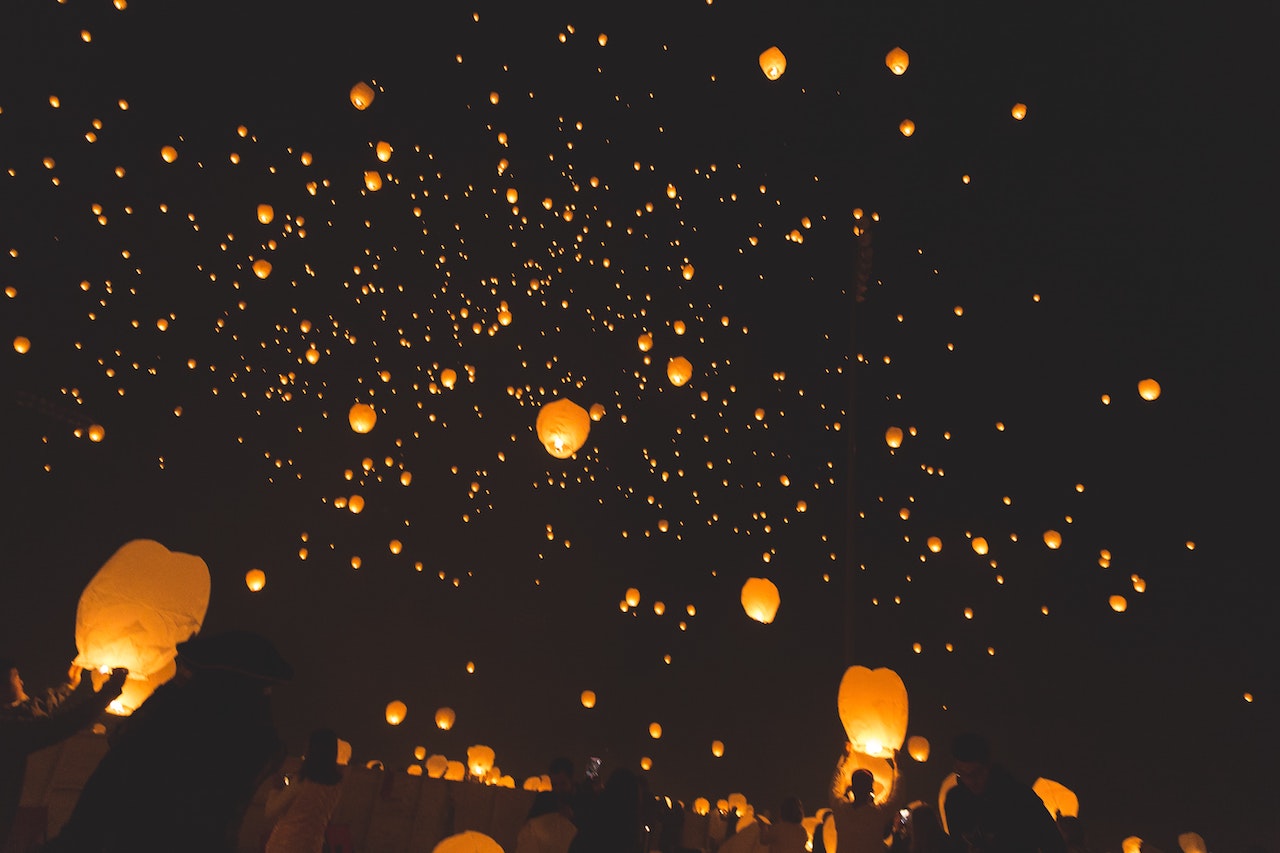 Wish lanterns are a fun and creative way to bring good luck and entertain your guests on your wedding day! Have each of your guests write out a wish they have for you as you start your newlywed life. Then, take a moment to have everyone go outside and send their wishes out to the universe! We love the idea of sending off your wish lanterns right before you and your new spouse make your reception exit.
A Family Heirloom
One of the most sentimental wedding day good luck charms is a family heirloom. These mementos are said to bring good luck to your special day! From your great grandmother's favorite pair of pearls to your grandfather's beloved pocket watch, incorporate your family heirlooms into your wedding day look or your bridal bouquet to keep a piece of your loved ones close.
A Rainy Day
Is rain in the forecast for your upcoming wedding? No need to stress, rain on your wedding day is a sign of good luck! Rain signifies fertility in your marriage and the cleansing of tough times and sad moments in your past. So don't feel down if you see raindrops forming outside moments before you walk down the aisle, it's the universe's way of wishing you good luck in your new marriage!
Ready to bring some good luck to your wedding day? Start by booking your bridal appointment at your local David's Bridal to ring in some good luck with your dream dress!
Featured image by: @katiemickphotography
Related Posts: