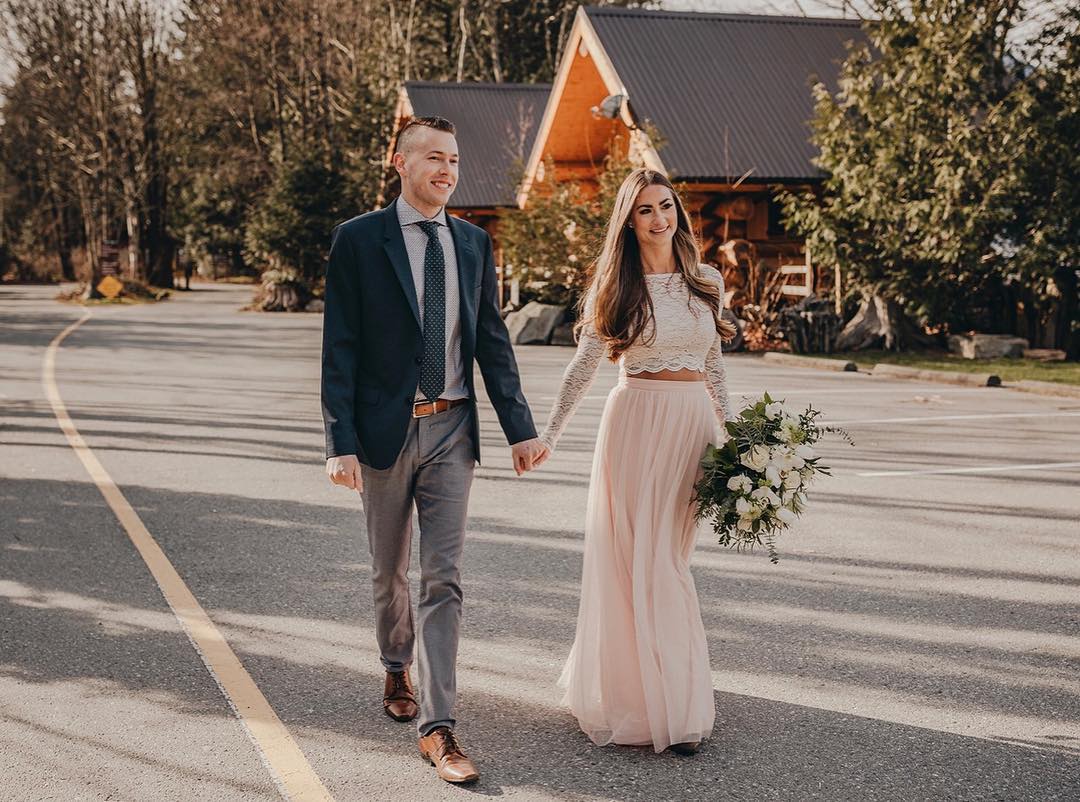 15 Oct

What to Wear for Engagement Photos
So your bride-to-be style is on point until the wedding photos come in
We covered why you should get engagement photos taken, now to answer the 'what to wear for engagement photos' question! Your engagement photo session is likely your first dip into your wedding day, with the photos likely used for save-the-dates, Insta-countdowns, and more. Consider your personalities, personal style, and vibe of your wedding-day to help guide the location, props, and outfit for your engagement photo shoot. Are you more laid-back or live for a black-tie affair? Home-bodies or wanderlust? Figure out the atmosphere you want for your shoot and then follow these tips for what to wear for engagement photos.
Opt for White
The color white is a staple in a bride-to-be's wardrobe. Your engagement photos are the perfect time to start adding this hue to your rotation. Whether you're wearing white pj's for an at-home shoot, a white blouse and blue jeans for a walk through your favorite park, or a white flowing dress along the shore, this color is appropriate for any engagement shoot venue.
Pop of Color
While white capture that soon-to-be-Mrs feel, it's no doubt that a pop of color makes for a gorgeous photo. Choose a statement necklace or earrings, a fun shoe, or a dress with pretty colored embroidery. Just make sure not to go too bold in your color choice, as bright hues will catch the eye while all the attention should be on the happy couple.
Fun Props
In addition to your actual outfit, props are your opportunity to add even more of your personalities into your engagement photos. Think a bouquet (because who doesn't love flowers), a sign for your fur baby to wear, or giant balloons (so everyone can spot the just-engaged couple).
Need outfit inspo for the rest of your events surrounding your wedding? See our guide for what to wear to your shower, bachelorette, rehearsal and more!
Photo by Jennifer Picard Wedding Photography
Related Posts: