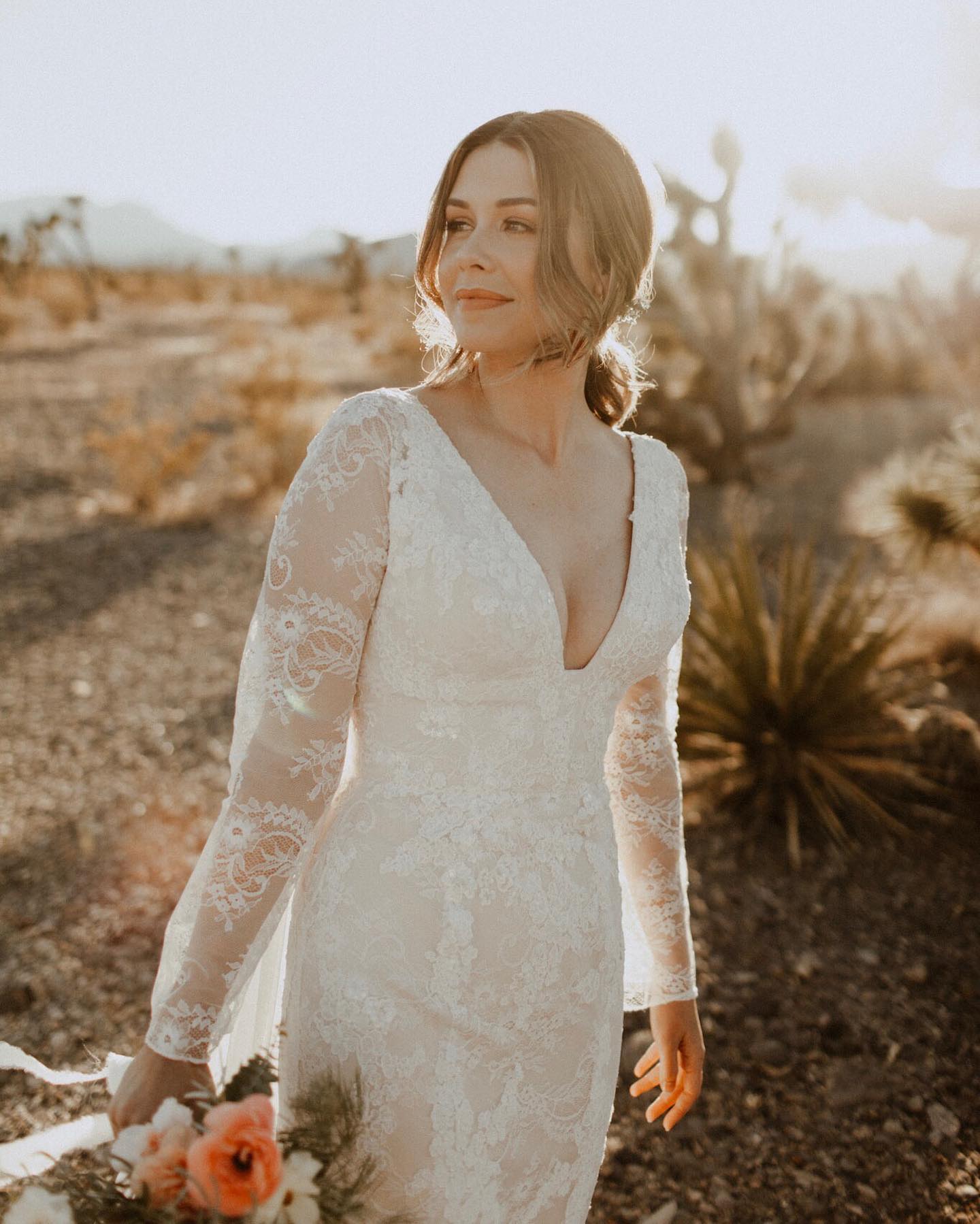 20 Aug

Wedding Dresses with Sleeves
Stylish Sleeves for the Bride-to-Be
A beautiful strapless gown is classic, but for the bride who is looking for a little extra coverage, comfort, or cool detail, wedding dresses with sleeves are something to consider! Whether you go long, short, or illusion, there are so many different options when it comes to finding a wedding dress with sleeves. Ready to find the one? Keep reading for our top sleeve options!
Long Sleeves
There are so many perks to a long sleeve wedding dress! Along with being a classic and traditional bridal style, a long sleeve dress offers you that extra touch of coverage you might be looking for. Plus, the gorgeous details of the dress have extra room to be shown off. While long sleeved wedding dresses look gorgeous all year round, they are ideal for a winter wedding to keep you warm without sacrificing your style.
Style WG3987
This long sleeve lace style is a the picture of classic elegance. The lace sleeves add interest and elevates this otherwise simple sheath style.
Short Sleeves
A short sleeve is a simple and sweet way to add some coverage and give your wedding style a unique look! Short sleeves can fall from just a hint lower than your shoulder to the mid-upper arm. This option is incredibly flattering, from a traditional short sleeve to a fluttery option.
Style CWG833
Adorned with lace, floral appliques, or beading like this beautiful ball gown a short sleeve style is a beautiful finishing touch to any dress!
Cap Sleeves
Unlike the short sleeve, a cap sleeve hangs delicately atop your shoulder with no fabric underneath. This allows for more flexibility and comfort especially when you are showing off your best moves on the dance floor!
Style MS251206
Styled on a simple sheath the design of a cap sleeve offers an elegant and romantic look to your wedding day style.
Swag Sleeves
The trendiest of all our sleeve options, a swag sleeve is a flirty and fun way to add a special touch to your look! The fabric drapes effortlessly off the shoulder and flows complementary to the neckline. With it's emphasize on your neckline, the swag sleeve is a great option if you are looking highlight your décolleté!
Style MS251196
Illusion Sleeves
Illusion sleeves are one of our favorite sleeve options! Sheer fabric gives the illusion of floral appliques and lace trailing the length of your arm. This 'barely' there detail gives you a soft and ethereal look for your big day and is perfect for any season. Pair with a classic tulle skirt for that added dreamy look!
Style WG3831
Off-the-Shoulder Sleeves
The off-the-shoulder sleeve option has seen a lot of popularity the past few seasons. Similar to a swag sleeve, an off-the-shoulder sleeve highlights your shoulders and décolleté and flows into a sleeve length of your choosing, from short to cap to long. This sleeve detail begs to be accessorized with a statement necklace or earring!
Style WG3990
For that ultimate clean and modern look, try an allover crepe dress with off-the-shoulder long sleeves. The unembellished gown can be accessorized to be uniquely you and has that modern royal feel.
For style or comfort, you can never go wrong with a wedding dress with sleeves! Choose from so many lengths and designs to fit your ideal bridal style! To find more wedding dresses with sleeves book an appointment with your local store or shop with us online!
Featured photo by Tessa Thewes
Related Posts: