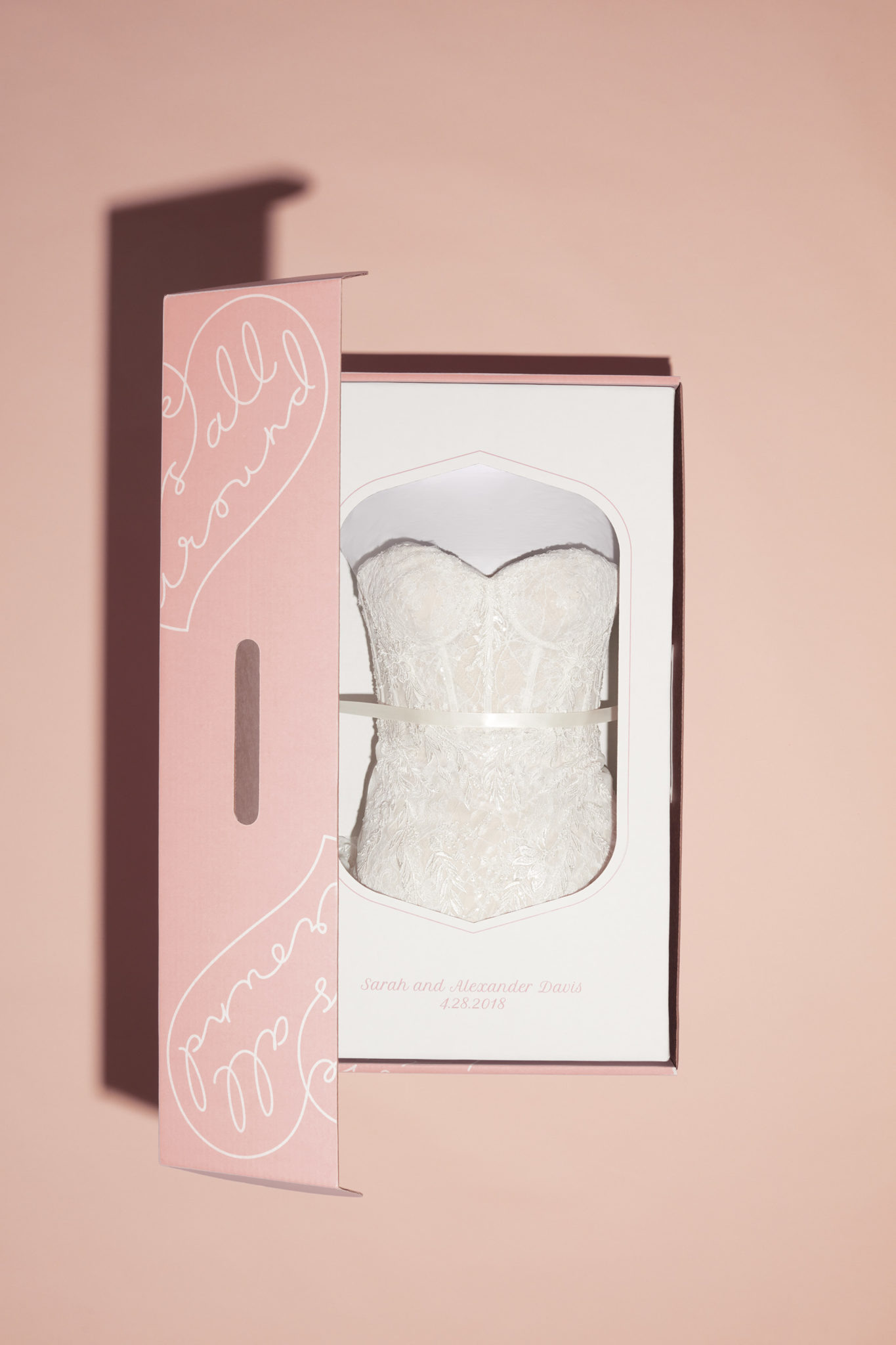 25 Oct

The Basics of Wedding Gown Preservation
Maintain your wedding gown's timeless beauty and keep your wedding memories alive
Planning for your and your fiance's big day was a flurry of sending wedding invitations, cake tastings, hunting down RSVPS and more, but it was all worth it. The day has come and gone, and maybe the post-wedding blues have set in, but your wedding was certainly one for the books. So now what? Aside from sending out wedding thank you notes and kicking off newlywed life with your spouse on your honeymoon (woohoo!), you might still have a couple of other tasks to accomplish. One of the most important things to check off? Preserving your wedding gown! Keep reading because we're breaking down the basics of wedding gown preservation so your memories can stay last forever!
Why should I preserve my wedding gown?
After walking down the aisle, mingling with guests, and dancing up a storm, your wedding dress might not be as spotless as it was when you first brought it home. Gowns are made from delicate materials, meaning that the grass stain on your hemline and the spot of sauce on your bodice will start to eat away at the dress over or if left uncleaned. Plus, if your gown is stored in a plastic garment bag or a box, it can easily be damaged, stained, eaten by moths or get lost along the way.
David's Bridal makes it easy to preserve your gown with just 3 easy steps. After placing your order online, all you have to do is:
Pack up your dress (and accessories like your veil and garter, if you want) in the provided packaging along with your completed order forms
Drop off your package using the the prepaid shipping label to a UPS-authorized shipper
After a short 2-6 weeks, your receive your gown and accessories cleaned, treated, pressed and preserved for your to enjoy forever!

How much does wedding preservation cost?
Our exclusive wedding preservation kit is $99 when bought in-store with your dress purchase! If you know your budget is going to be tight after paying for a wedding and honeymoon, consider adding it to your registry. For a little bit more, you can personalize your display box with your names and wedding date, in the color and font of your choice.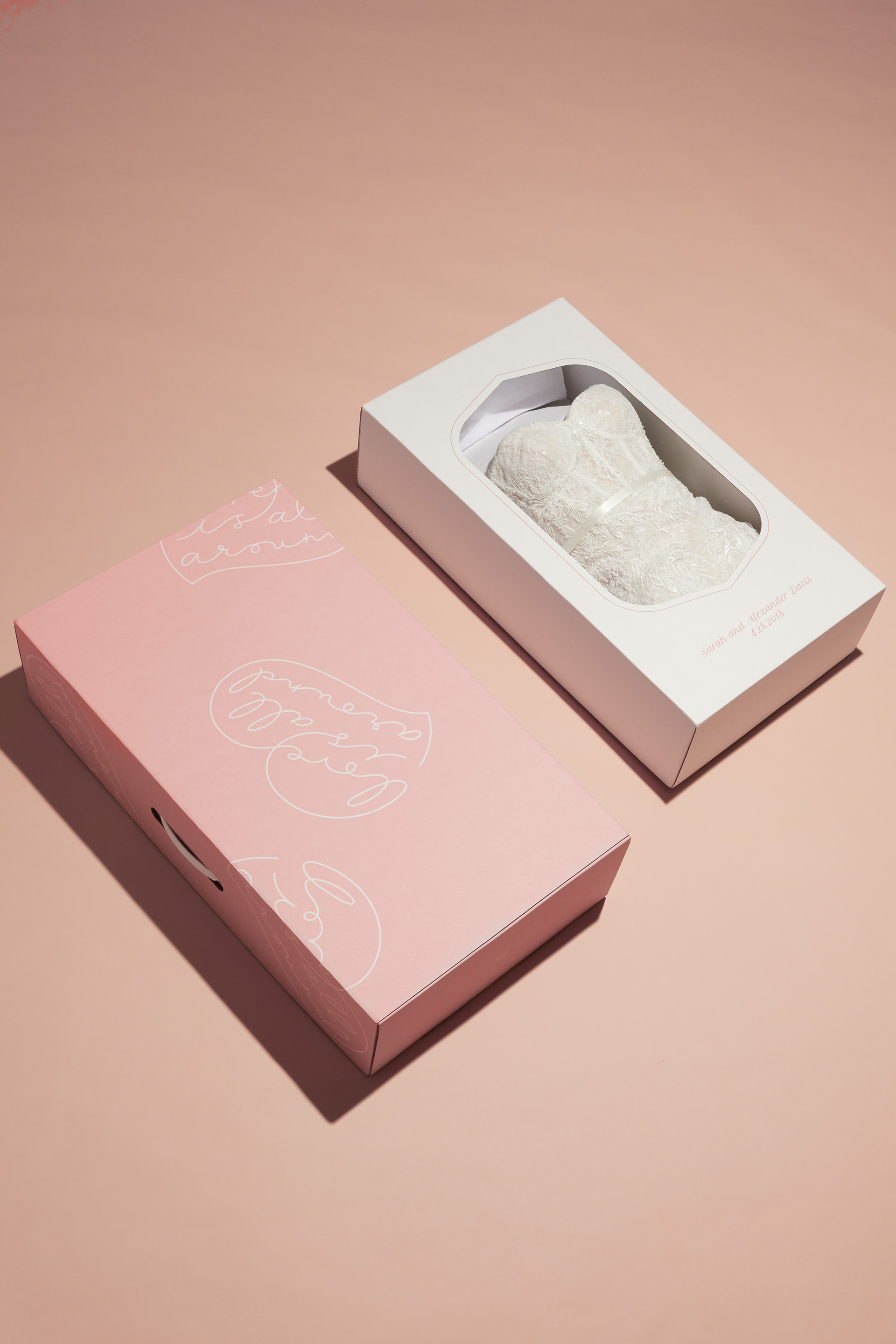 When should I send in my dress?
You can send in your gown to be preserved as soon after your wedding as you want! It's fine to wait until after your honeymoon to send it in, but consider asking your Mom or Maid of Honor to take care of it within the first couple of days after the wedding!
Gown Care Before Sending It In
If you aren't able to send your gown to a professional preservation service right away, make sure you're storing it properly in the meantime to avoid potential damage. Here are a few pointers to keep your gown in the best shape before preserving it: Use a padded hanger (no plastic, wire, or wood) to support the heavier weight of the gown and avoid any creasing or stretch in the shoulder or straps. If possible, use the hanger loops attached the underarms of the dress. Since plastic can retain moisture, creating the perfect environment for mold or mildew, keep your dress in a fabric garment bag!
Keep the memories of your big day alive with our quick and convenient eco-friendly cleaning and preservation service. We'll do the work to create a beautiful commemorative keepsake for you! It's just 3 easy steps and you'll be on your way to a lifetime of memories! Ready to send in your dress? Shop our preservation kits online or while you are in our stores!
Related Posts: