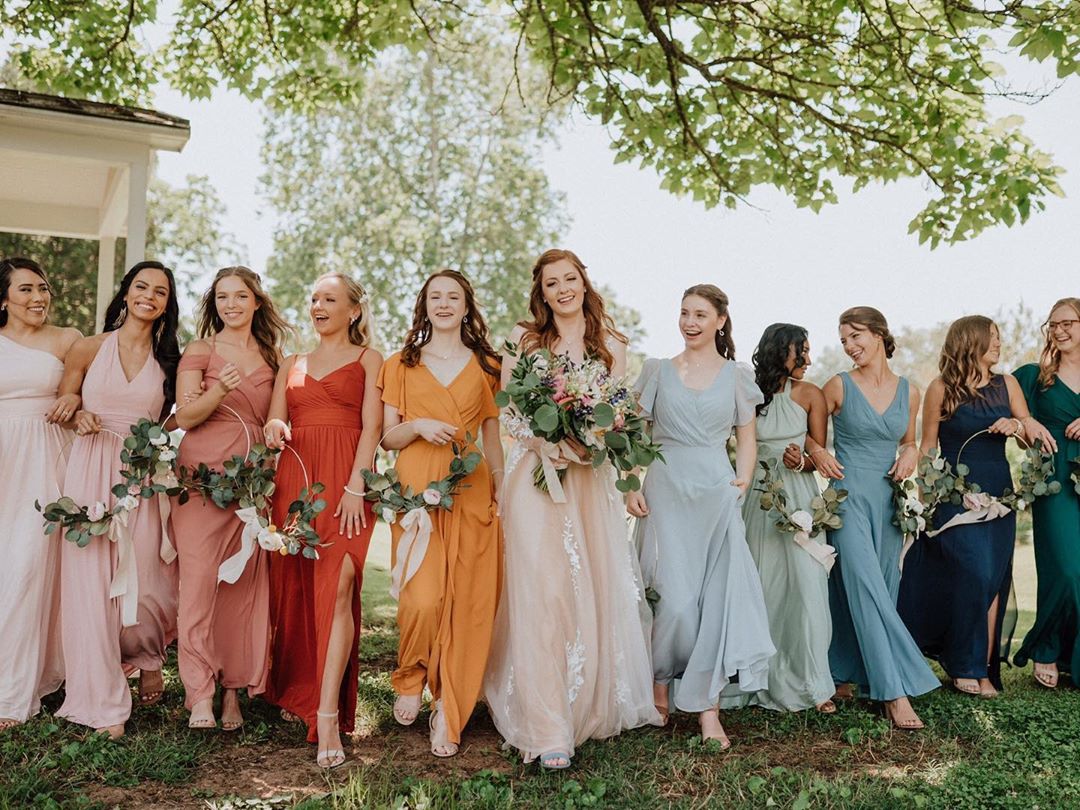 20 Jul

Summer Wedding Colors Ideas & Inspiration
Warm-weather color combinations for your summer wedding
A summer wedding calls for dialing up the brightness. An easy way to embrace the shades of the season is with your bridesmaid dresses. Vivid shades and light, airy fabrics are like sunshine for your celebration. Keep reading for more warm-weather color combinations for your Summer wedding!
Brilliant Hues
For a cool contrast to the hottest days of the year, go for a refreshing blend of Spa, Malibu, Lavender Haze, and Raspberry. These bright hues stand out nicely against summer greenery. So, be sure to think about what's going to be in the background for your group photos.
Pro Tip: An easy way to build your palette: select two colors you love, then carry them through your day, mixing darker and lighter versions into the flowers and decorations.
Bridal Blues
This something blue is perfect for summer! Refreshing and oh-so-cool, a blue bridesmaid party is impossible not to love! Go bold with shades like Dusty Blue, Horizon, and Ice Blue and anchor the party in something simple like Ivory!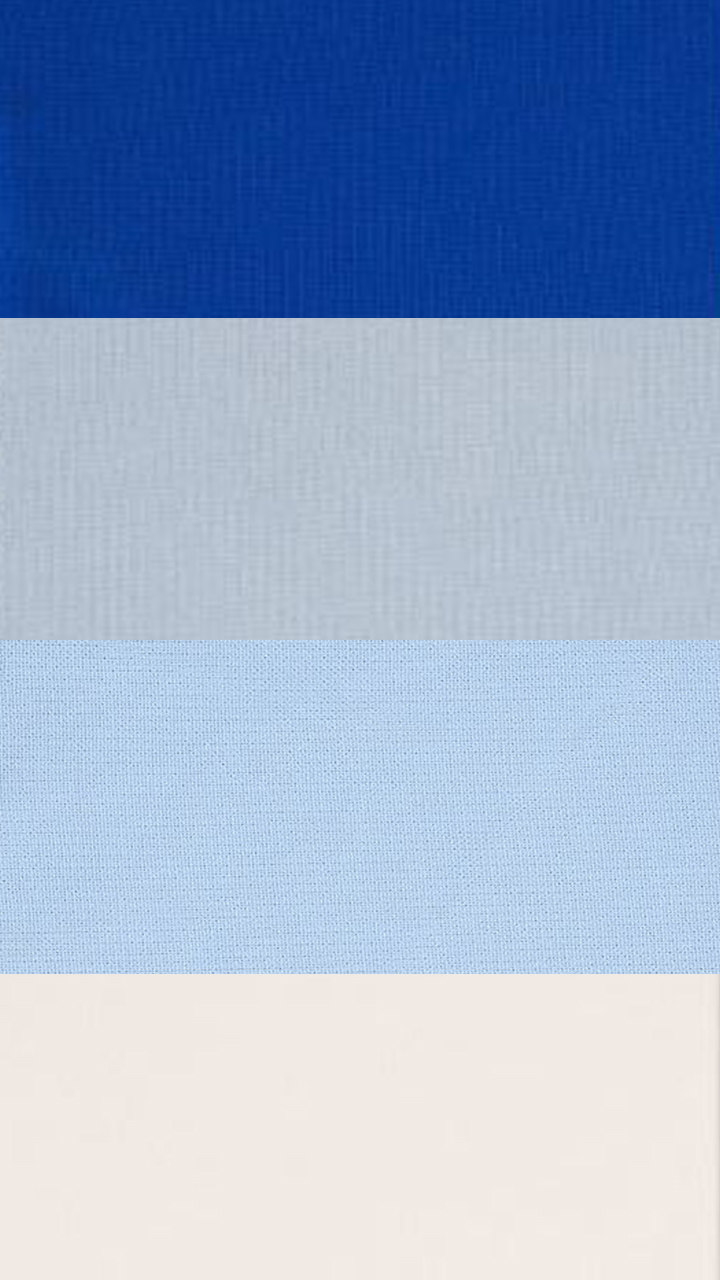 Pretty Pinks
For your July or August wedding colors, go ahead and punch up the palette. With names like Guava and Coral Reef, these shades can't help but feel tropical. To balance the brightness of these vibrant pinks and to bring a dash of sophistication, add foliage and season blooms throughout your wedding venue.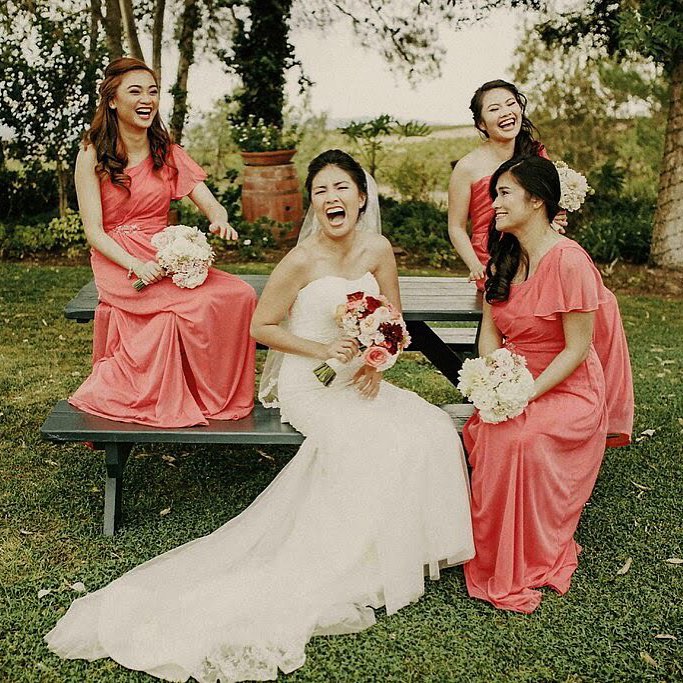 Sunset Hues
Catch the color of the sunset with a mixed & matched bridesmaid palette. You'll be able to recreate your favorite golden hour moments with these warm hues. Go for a mix of Marigold, Cinnamon, Sand, and Sedona to create the perfect party.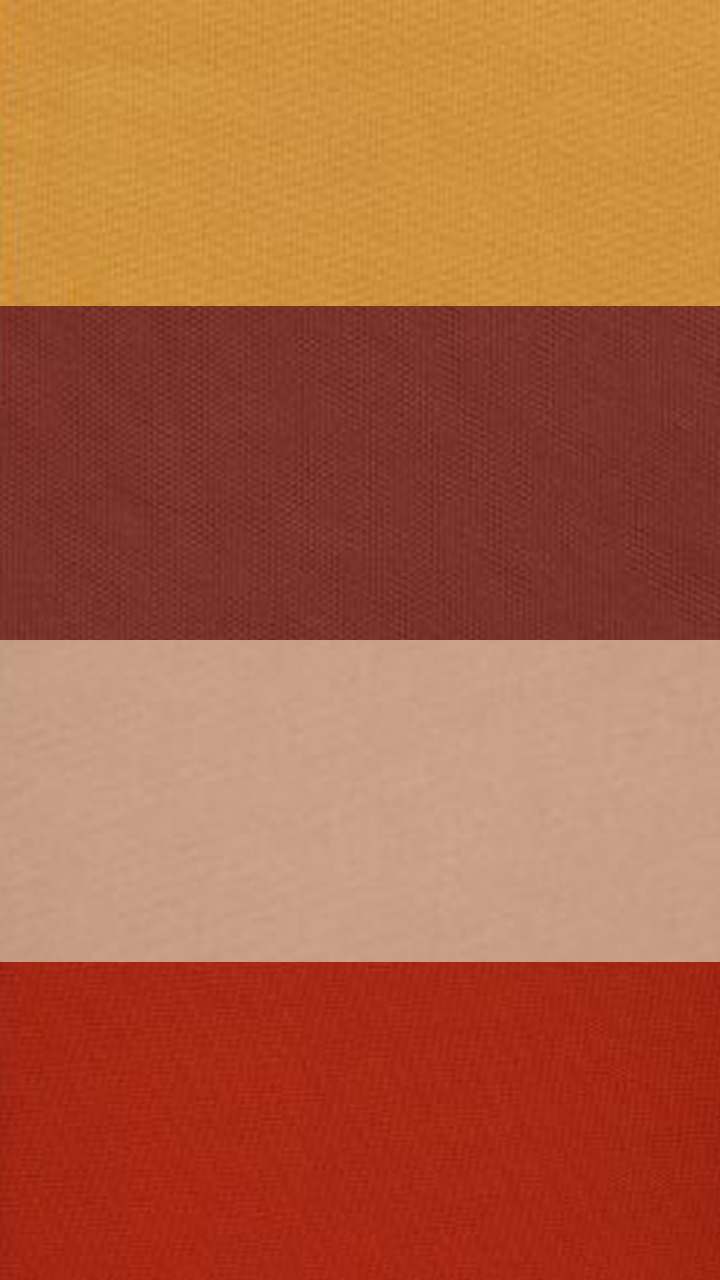 Shop sunset hue color swatches
These Summer wedding color ideas are perfect for any warm-weather bride! Can't settle on a favorite color? There's a color for every bride-to-be's aesthetic! Take our bridesmaid style quiz to find the styles and shades that would suit your wedding vision. Not a summer bride? Explore Fall, Winter, and Spring color ideas to plan for your big day! Plus, explore all of our unique bridesmaid colors here!
Related Posts: