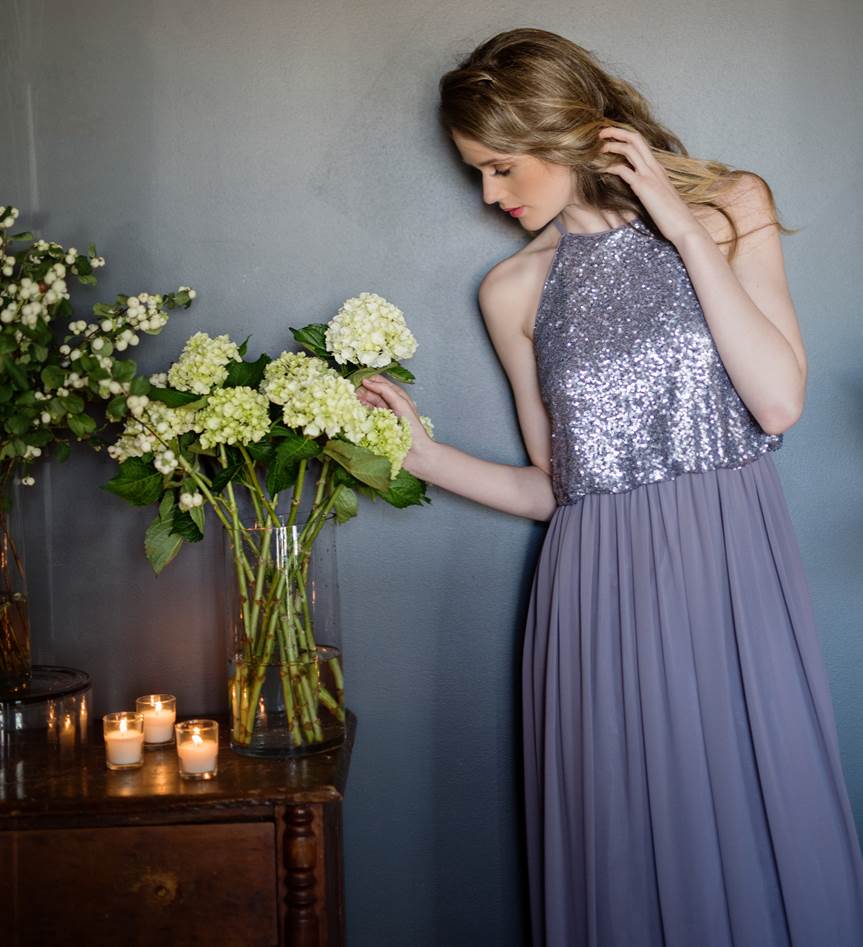 05 Apr

Donna Morgan Bridesmaid Dresses at David's Bridal
Embellished bridesmaid dresses for a bridal party that shines.
While the spotlight is reserved the bride on her wedding day, some shimmer by her side is always a good idea. Enter: the Donna Morgan bridesmaid dress collection. Six styles feature sequins or crystal beading paired with feminine and breezy silhouettes. In a word: chic. Keep reading to see how to mix the dusty hues and flirty styles for the perfectly paired bridal party.
A touch of shine
The 'Peyton' and 'Kyle' bridesmaid dresses have a Grecian air about them with understated sparkle at the waist or neckline. The flowing and ethereal nature of the skirt lends itself perfectly to an outdoor wedding (particularly the beach). Have your girls where lace up sandals and the look is complete.
Sparkle + chiffon
The blouson bodice is reserved for sequins on the 'Hannah' and 'Paige' dresses. Each of your maids can choose between the modern high-neckline or the flattering V, for effortless coordination. Plus, with the illusion of separates and the ease of a dress, the sweeping chiffon skirts are simply graceful down the aisle.
Allover shimmer
The 'Courtney' and 'Tiffany' dresses are the styles you choose when you want allover, statement-making shine. Enticing patterns, like waves or shattered glass, will look beautiful on all of your 'maids or make your maid-of-honor stand out.
The best part of this charming collection? The gowns are available in coordinating shades and shimmer of purple, blue, pink, and silver for ombré bridesmaid perfection. Shop the Donna Morgan bridesmaid dress collection online at davidsbridal.com.
Related Posts: