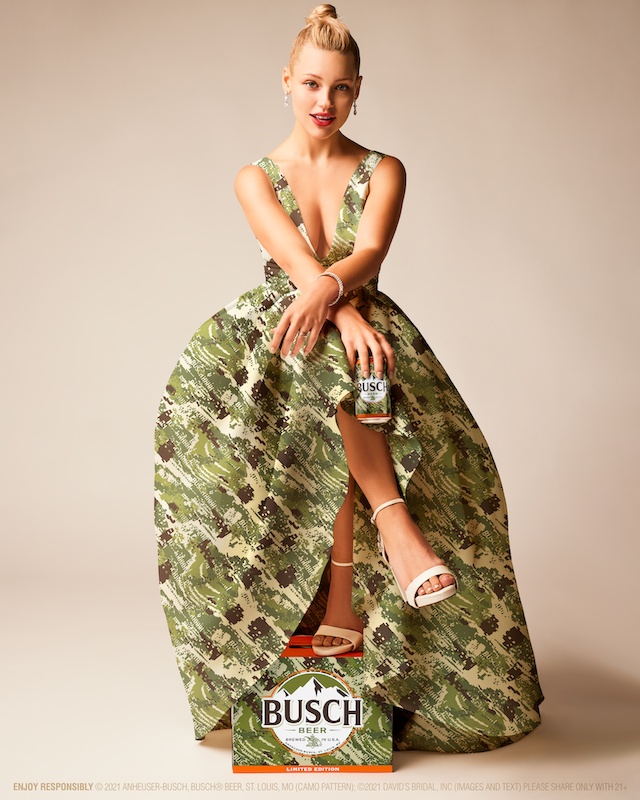 09 Nov

Camo-Inspired Bridal Party Ideas
The Hunt for the Perfect Bridesmaid Dress is Over
Our exclusive Busch Beer x David's Bridal camo wedding dress is no longer available. Looking for your dream dress? Find it here!
Are you one of the lucky ones that will be wearing our limited-edition Busch Beer x David's Bridal camo wedding dress for your big day? This one-of-a-kind gown is guaranteed to make heads turn. Now that you know what you're wearing, it's time to think about your bridesmaids. Wondering which colors pair well with this exclusive wedding dress? Keep reading for some camo-inspired bridal party ideas!
Grey Camo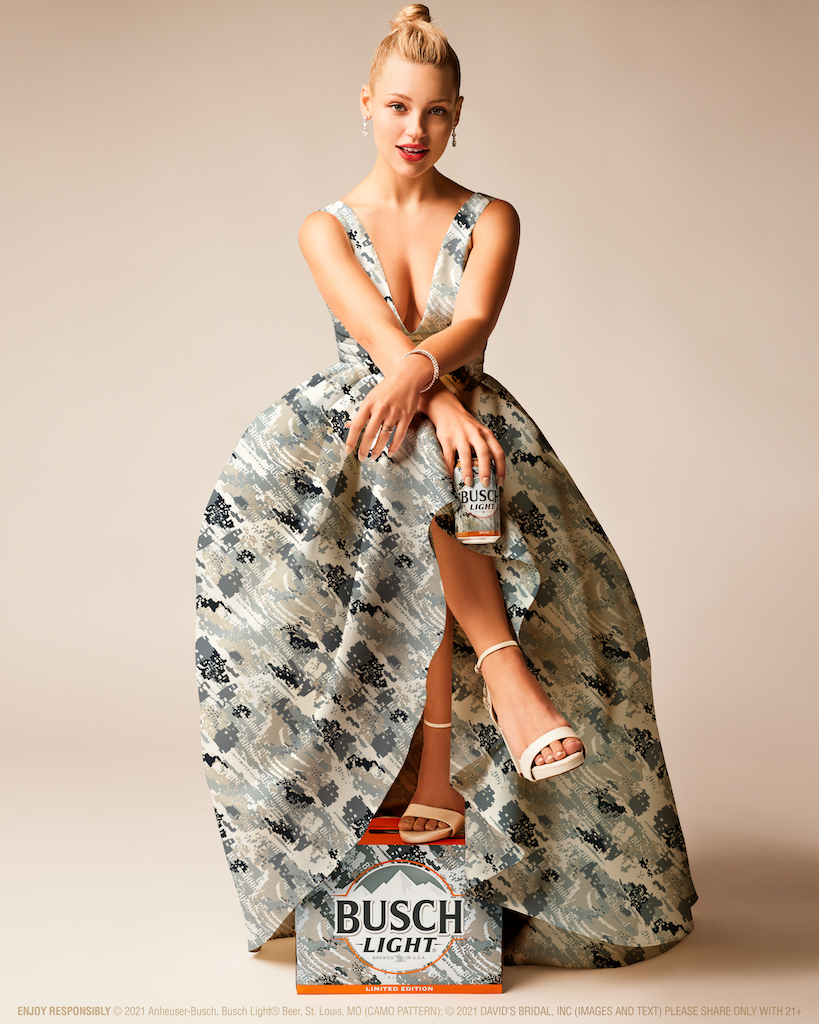 Style F20011 in Pewter, F20480 in Black & F20039 in Biscotti
Fall in love with the grey colorway option of this camo printed gown? Us too! This dark-toned camo is ideal for an evening wedding. Made with a mix of dark and light grey tones, this patterned dress makes creating a mismatched bridal party easy. Our ideal color combination includes three shades: Pewter, Black, and Biscotti. These 3 colors in varying hues tie back perfectly with the dress and create a beautiful ombre palette. For a modern bridal party look, have each of your maids in a different dress to show off their personalities. Try out an array of silhouettes or necklines to find the perfect match for each of your maids.
Green Camo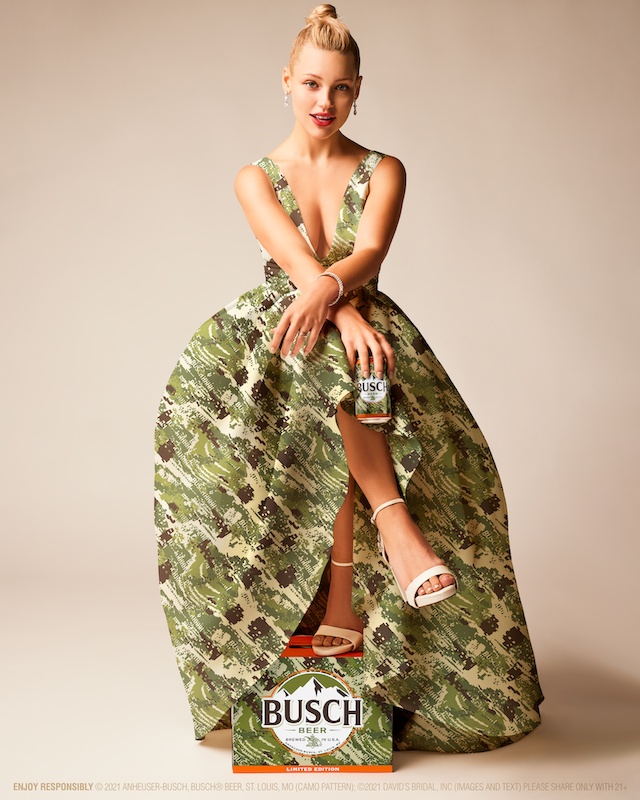 Style F20469 & F20439 in Tawny & F20098 in Champagne
If you want a more traditional camouflage style, the green dress is the perfect style for you. Infused with classic camo colors like brown, khaki, and varying shades of green, this style is one your guests won't see coming. When it comes to colors for your leading ladies, you can't go wrong with our new color Tawny. This light brown shade has the perfect hint of rust orange to add warmth into your wedding. Complete your party with our color Champagne to highlight the light tan shades of the camo. For more dimension and interest, we love the idea of mixing fabrics and textures of your bridesmaid dresses to create an eclectic style. Current trending fabrics for bridesmaids include velvet and satin, both of which would look stunning against a fall wedding backdrop.
This limited-edition camo wedding dress will only be here for a short time. Pre-ordering is happening now through 11/26/21. Order your dress here, before you can't find it anymore!
Planning a wedding? Sign up for our Diamond Loyalty program – it's free! Follow us on Instagram, Pinterest, and Facebook for more camo-inspired bridal party ideas, or click here to book an appointment.
Related Posts: