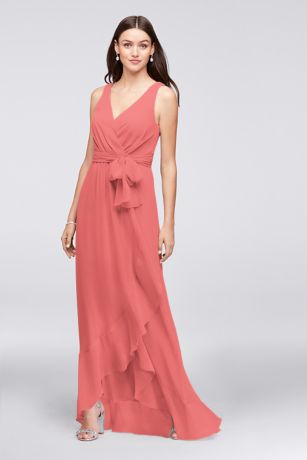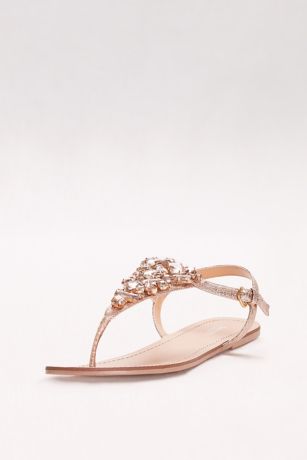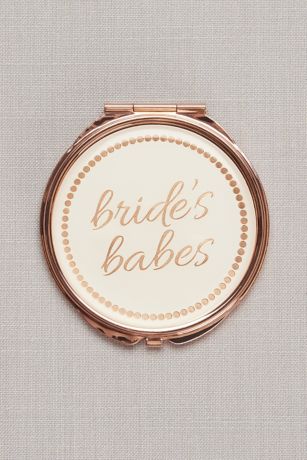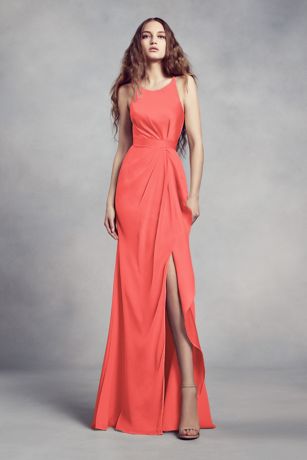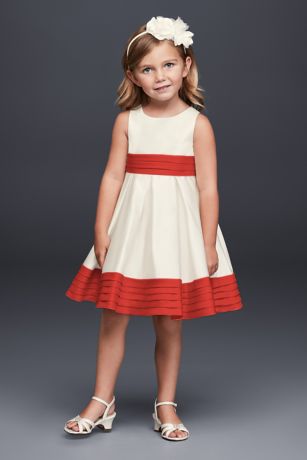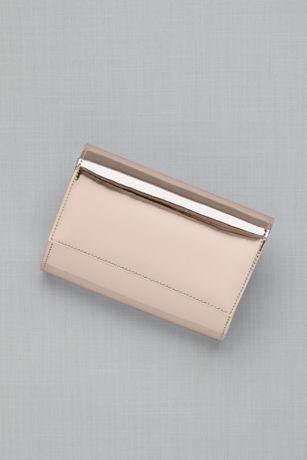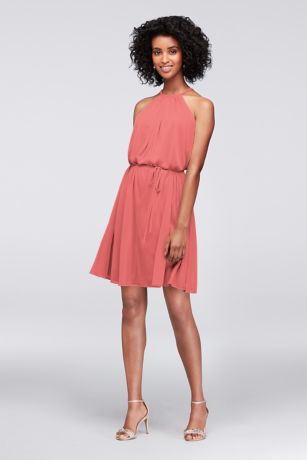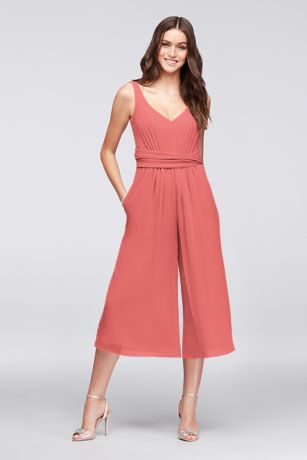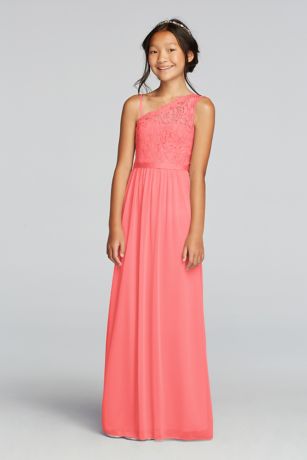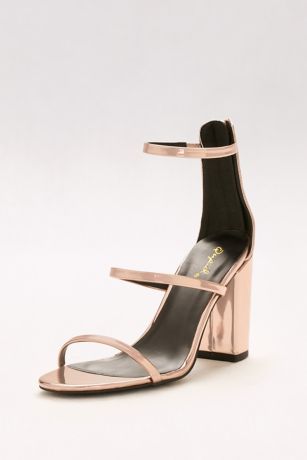 Coordinate Your Day With Color
Coral Wedding Colors
Find all the corals you love right here at David's. Our shades of pink, red and orange wedding colors range from intense pops of color to gorgeous, subtle glows, giving you the perfect palette to infuse your special day with passion and warmth. These rich, romantic colors naturally look incredible by the beach, but they also stand out against lush, green landscapes and bring a fresh infusion of color to indoor ceremonies.
Give Your Ceremony a Classic Coral Wedding Theme
Our variety of coral colors includes elegant and sophisticated hues to bring a touch of classic style to traditional wedding themes. For a look that will always feel timeless, pick out a floor-length coral dress for all your bridesmaids to wear. Choose the hue that complements your dream theme perfectly, from vivid coral reef to fruity guava to barely-there Bellini. With the right shade, your wedding – and your wedding party – is sure to stun. For truly timeless style, we recommend outfitting your favorite ladies in matching dresses to create a completely coordinated and refined bridal party look.
Experiment with Ombre Coral Colors for On-Trend Style
If you love following the latest trends in bridal design, you'll want your ladies decked out in diverse knee-length cuts that let each of their fashionable personalities shine. Coral wedding colors look even more chic if you carefully choose hues that create a stunning ombre effect. To start, shop for dresses in the fit and style each lady will like. You can opt for one design that suits all the special women by your side or pick a patchwork of perfect cuts for each individual. Once you find the right David's dress designs, browse a full range of coral hues from Petal to Parfait and design a vivid ombre gradient your guests will love.
Trending Coral Wedding Color Combinations
The hottest trend in bridal color combinations today is refreshing bursts of coral emphasized by a darker palette. For a dignified and sophisticated venue, use coral and navy blue wedding decorations. Inspired by the seashore? Pair coral with the colors of beautiful waters, including turquoise, teal, and aqua, to design your unique day. Rustic chic venues match perfectly with coral and grey wedding colors to create a fun yet classy party. If the wedding of your dreams includes just the right amount of sparkle and shine, use a coral and gold wedding palette. At David's, the choice is yours. Create your own winning color combo by mixing and matching these trending colors in shades you love.