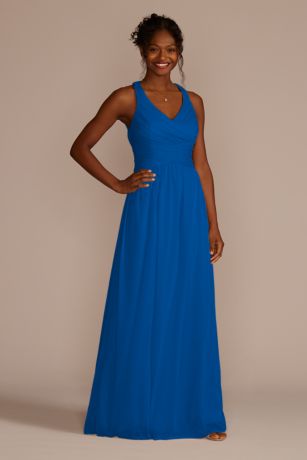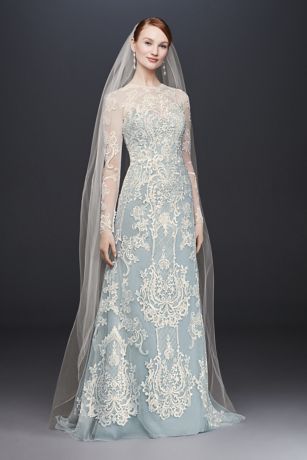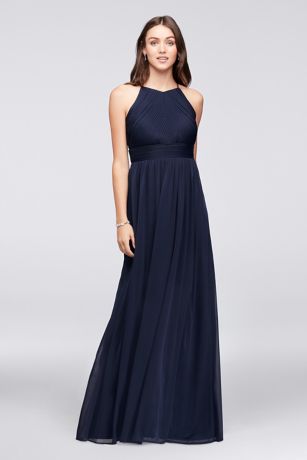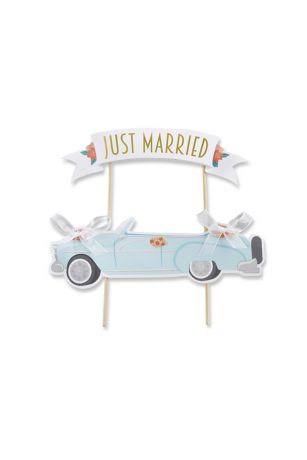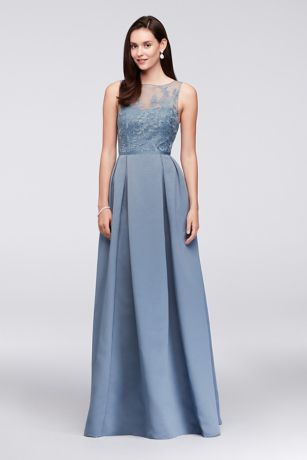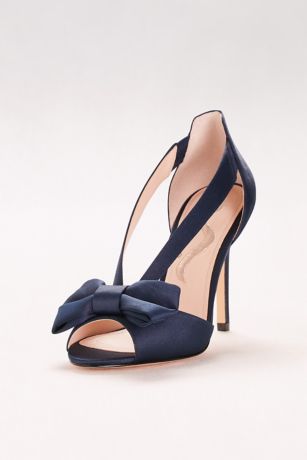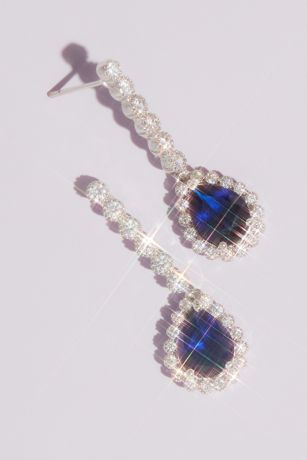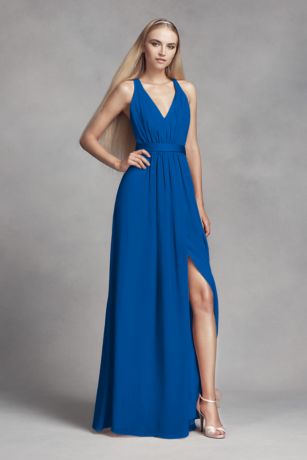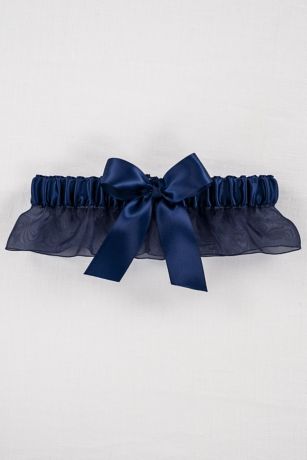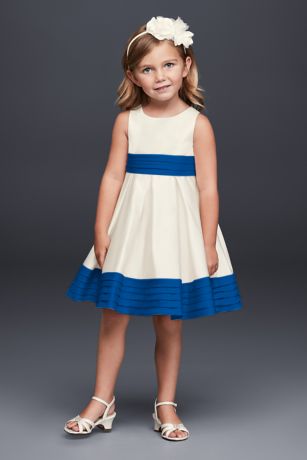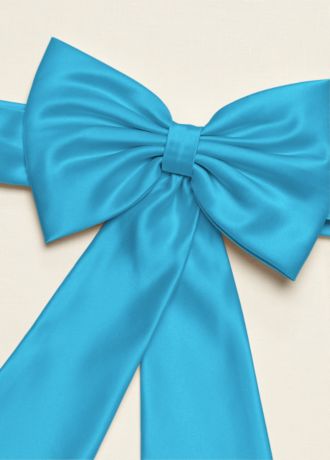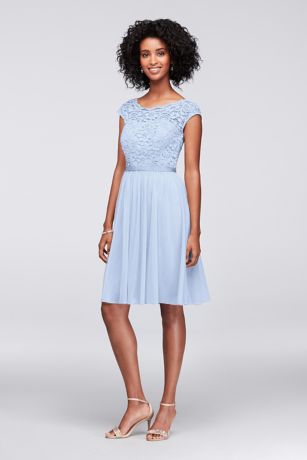 Coordinate Your Day With Color
Blue Wedding Colors
You have your something borrowed, but have you found your something blue? Look no further. At David's, we have plenty of blue wedding colors to match your serene and stunning vision. Brilliant cobalt, rich royal, calming cerulean and every shade of blue in between can give your wedding that gorgeous, classy and coordinated look you love.
Find the Best Blue Wedding Designs for Your Bridesmaids
Let your bridal party be your good luck charm. With our vast assortment of dresses available in every blue hue on the color wheel, you can pick and choose exactly which shades you want on your special day. To start, dress your favorite ladies in a style that suits your chosen theme. We have beautiful blue designs to complement the classic bride, the non-traditional newlywed and every other lovely bride-to-be. After you find a look you love, pick the perfect blue hue that will pull it all together. Our collection ranges from the deepest navies to the lightest ice blues so you can have full control over how your bridal party looks when they lead you down the aisle.

Elegant brides can create a polished look by choosing floor-length blue dresses in the same color and fabric. Feeling a bit edgy? Choose different dress designs in a spectrum of shades to create an ombre effect that lets each lady shine while coordinating beautifully with your overall theme.
Choose Accessories to Match Your Blue Wedding Color Scheme
At David's, we have much more than dresses to make your dreamy blue wedding a reality. To carry your vision from head to toe, find complementary blue wedding shoes for every lady in your party. We even offer a range of dyeable shoe designs to make the perfect match possible. Then, find coordinating decorations and wedding party favors to ensure every day leading up to the event fully excites in true blue style. Find all your favorite shades of blue wedding colors online at David's now.
Trending Blue Wedding Color Combinations
Our beautiful blues are available in several shades to complement every wedding style. Even better, blues are one of the top trending colors in today's weddings, providing you with many different color combinations to choose from. For a day showcasing cool, calm hues, pair blue and purple wedding colors throughout the venue. For a simple yet sophisticated style, bring together light, barely-there blues and pinks. Both upscale and rustic venues can easily match a blue and grey wedding theme, offering you endless styling, mixing, and matching possibilities. Finally, bold brides combine dark hues like royal blue or navy blue with vibrant pops of gold to create a gorgeous blue and yellow wedding. Explore our palettes to design the on-trend color scheme you've always dreamed of.