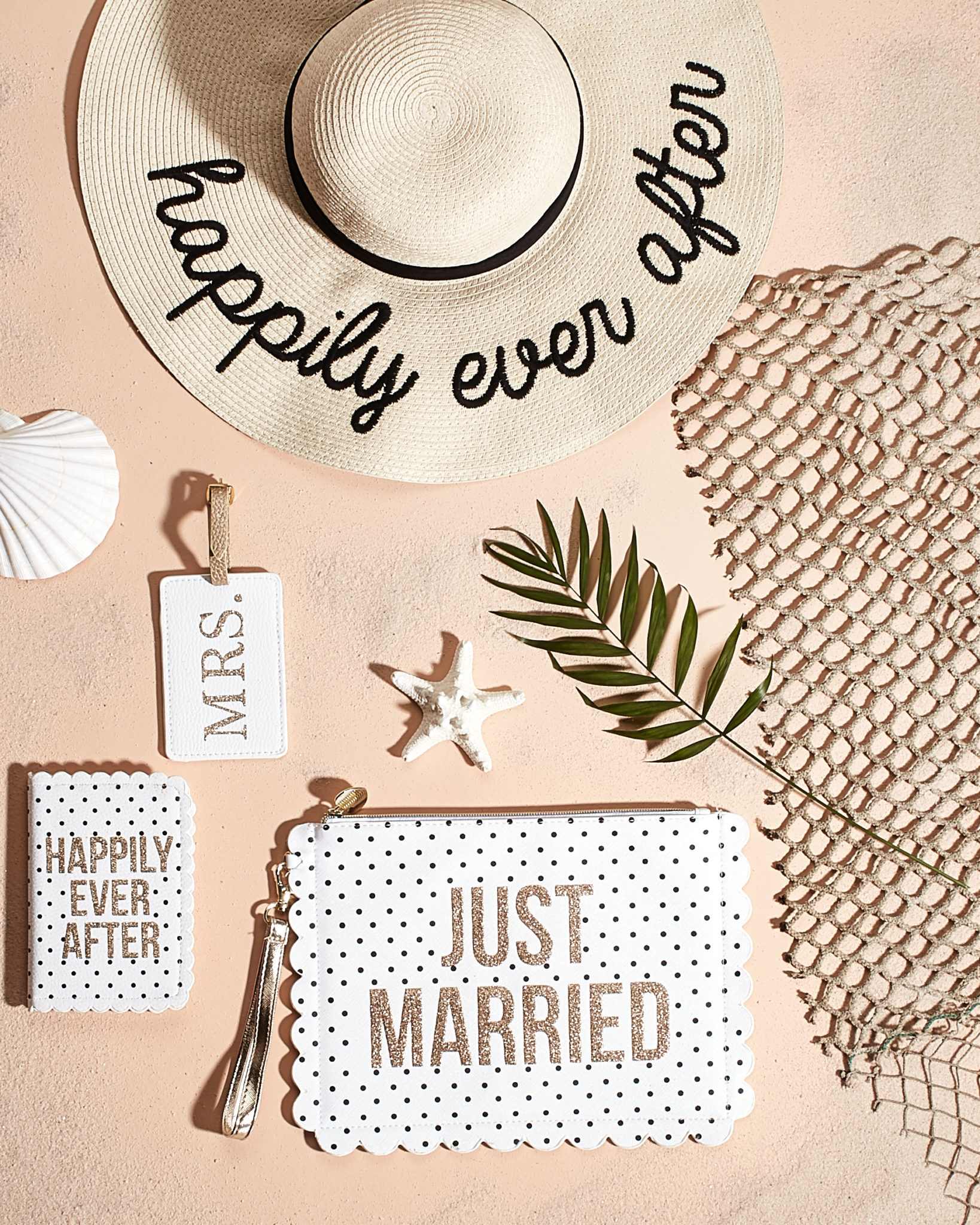 08 Jun

Honeymoon Checklist
Honeymoon checklist in a nutshell: relax and celebrate.
You spend a lot of time planning the perfect wedding. From the venue to the dress, careful consideration is taken into the tiniest details of your most special day. Once your I Do's have been exchanged and the party has wound down, it's time to celebrate just the two of you. We've enlisted the expertise of Rosemarie Reed, VP of Sales and Marketing at Dream Vacations, to share her honeymoon checklist, from what to pack to things you might have never thought about.
Things to consider for the perfect honeymoon: 
When and how many snaps to share. Decide in advance whether you will document and share your vacation in real time or recap it all when you return home. Totally disconnecting is ideal and creates some security so that people can't keep tabs on whether you are home or not.
A house sitter. Enlist a trusted neighbor to collect and hold onto your mail for you while you are away so the mailman doesn't go crazy.
A plan for potential emergencies. Unfortunately, mishaps can occur during honeymoon adventures. Once you leave the country your medical benefits go kaput. Enter: travel insurance. Not the cutest thing on your checklist, but the most necessary. In addition to medical emergencies, travel insurance can cover trip cancellations, flight delays, lost baggage and more.
Important selfies to capture. Practical: next to your car with the parking level sign, in case a week of relaxing wipes your memory. Memorable: in front of every pretty landscape you can find (rings and kissing encouraged).
What to pack. Depending on your destination locale, your exact suitcase contents will vary, but these items are pretty universal and great to have just in case: bridal lingerie

(because you are celebrating, after all), sunscreen, a lightweight jacket or sweater for cooler nights, bug spray, disinfectant wipes, medications, a cheap pair of sunnies, and a color copy of your passport. 

A travel agent. All of the perks without the leg work? Count us in. Not only can they save you money, but they can give you insider knowledge to the best resorts and excursions for a trip to remember.
Where are you headed to celebrate after your wedding? How about a tropical getaway? 
Related Posts: