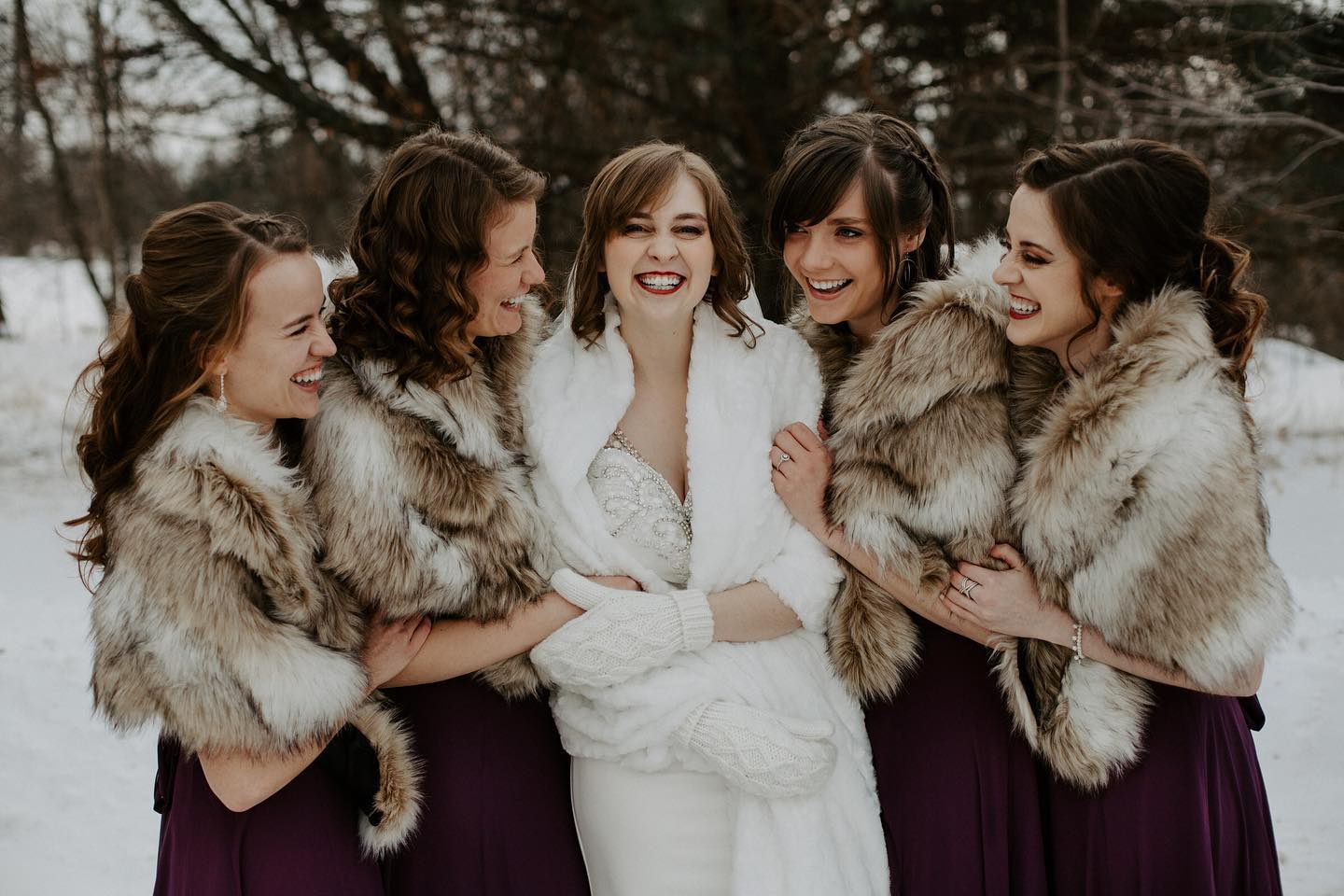 28 Dec

Embracing Snow on Your Wedding Day
A Few Flurries Make for a Picture-Perfect Wedding
If you're getting married in the winter months, you probably picked your date because you love the romance of the season! From the cold weather to the rich colors to the festivities of the holidays, you're hoping that your wedding captures the essence of all the things you love about this time of year. Having your wedding during this time of year does leave you with a little bit of uncertainty. SNOW! While the chances that it snows on your wedding day depend on a few factors, it's always helpful to be prepared for the possibility! Keep reading for a few ways that you can embrace snow on your wedding day.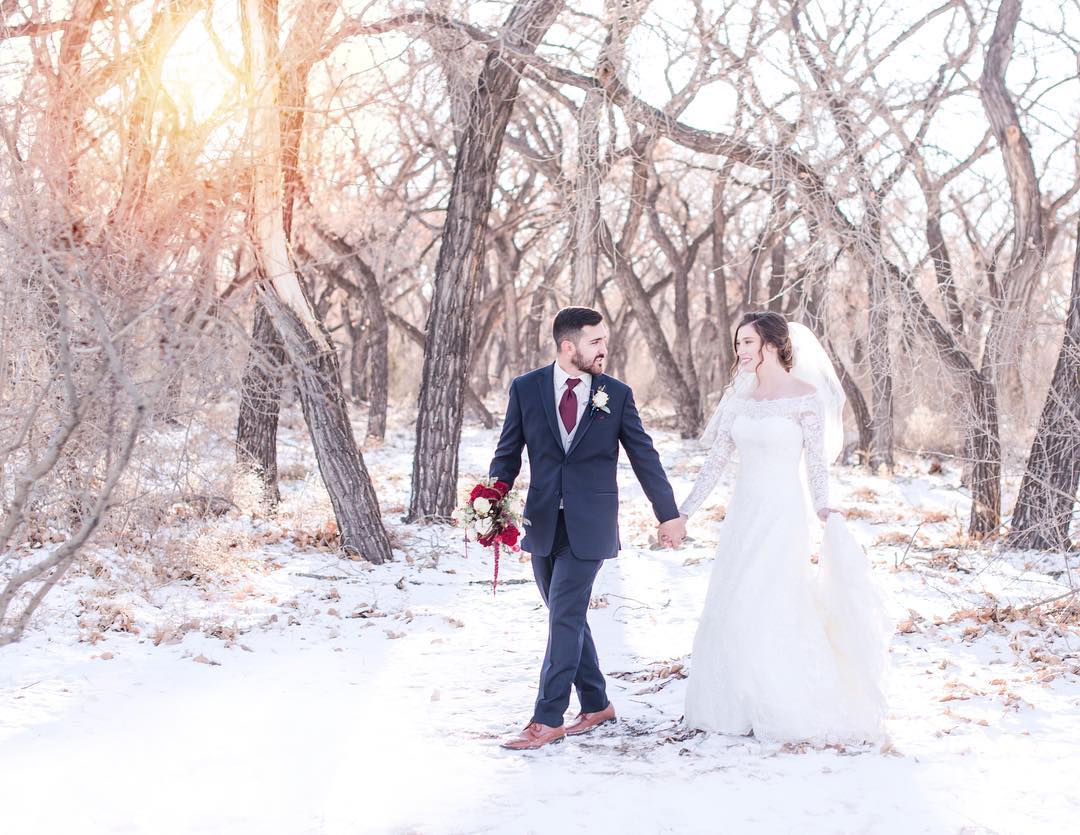 Snowy Scenes Create Captivating Photos
Even a light layer of flurries can transform your wedding venue into a real life snow globe. A fresh blanket of snow is the perfect backdrop for dreamy newlywed photos that you can cherish forever. Make this winter wonderland scene even more cozy and romantic by bringing a cape of fur wrap to layer over your gown.
Enhance Your Winter Theme
Winter brides are likely incorporating different winter-themed elements throughout their wedding day. A layer of snow will only enhance this ambiance! As you and your guests are celebrating inside, you'll have a view of the winter whites outside! Snow will take your venue from rustic to cozy, enhance the deep colors of a winter wedding, and create an atmosphere that is just begging for rich florals and flickering candles.
Get Cozy
Cozying up by the fire, hot cocoa, and snuggling under the blankets are arguably some of the best parts about winter! Bring some of that same feeling to your wedding with a mulled wine or hot chocolate station to kick any lingering chill, light a fire if your venue allows it, and put out blankets throughout the venue so your guests can get cozy by the fire!
Be Prepared
You won't have to worry about a venue change as your ceremony and reception will probably be taking place indoors. However, there are a few precautions you can take so that you can put you and your guest can celebrate without worrying about the conditions outside!
Communicate with your venue about the possibility of snow on the day of your wedding to ensure that everyone is comfortable throughout the night! Transportation will be key! Coordinate with your guests about when shuttles will be leaving and arriving to your venue or hotel. For a nice touch, add some blankets so your guests will stay warm! If part of your venue is partially outside, ask about the possibility of space heaters. Talk to your venue about clearing or salting any icy walkways to avoid any potential mishaps!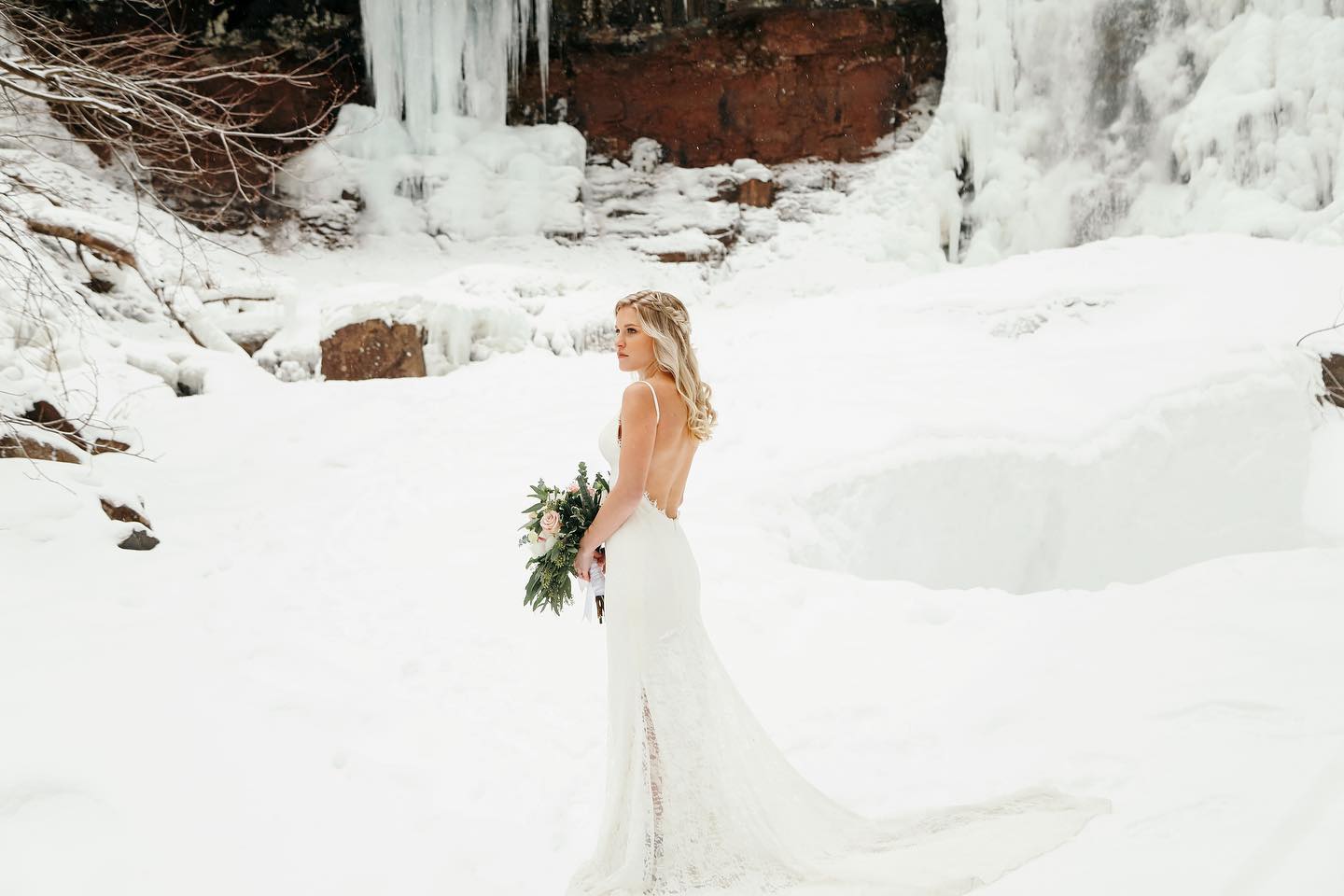 There's something truly romantic about saying 'I Do' in a scene out of a winter wonderland. Make your wedding a night that you and your guests will surely remember by embracing the snowy scene. The one-of-a-kind photos and ultra-romantic reception will make your winter wedding dreams come try. Try not to fret about the potential of snow of your big day. Instead, get ready to celebrate the warm and magical feeling of the day!
Let us help you bring your winter wedding dreams to life – make an appointment to meet with one of our bridal stylists!
Related Posts: