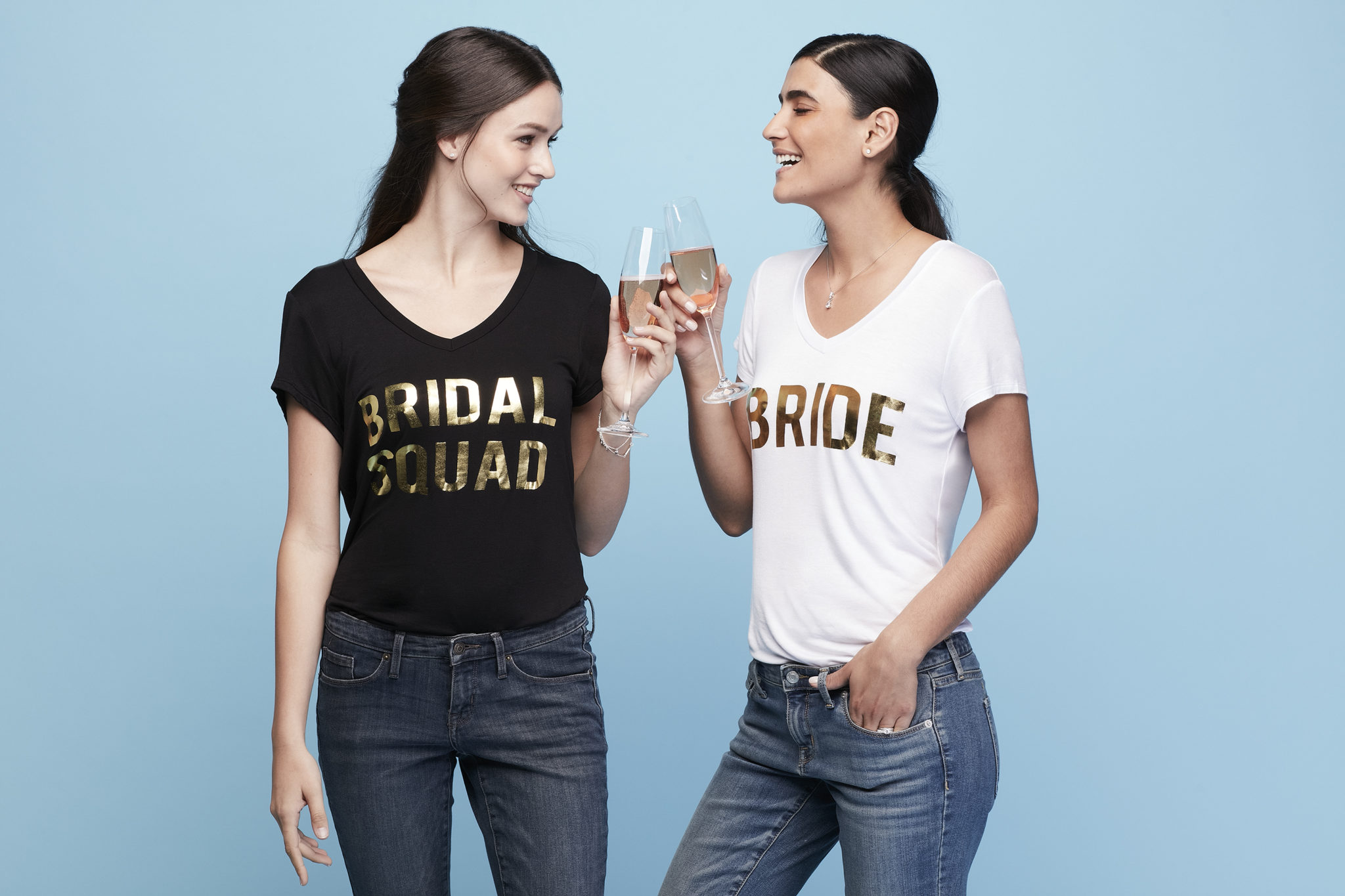 28 Apr

Bachelorette Party Essentials
Bachelorette party planning made easy.
First comes love, then comes …the bachelorette party! Celebrate upcoming I do's with must-have gifts and accessories. Whether your party is a bit boozy or more laid back, plan the weekend down to the smallest, most coordinated details.
A cozy night in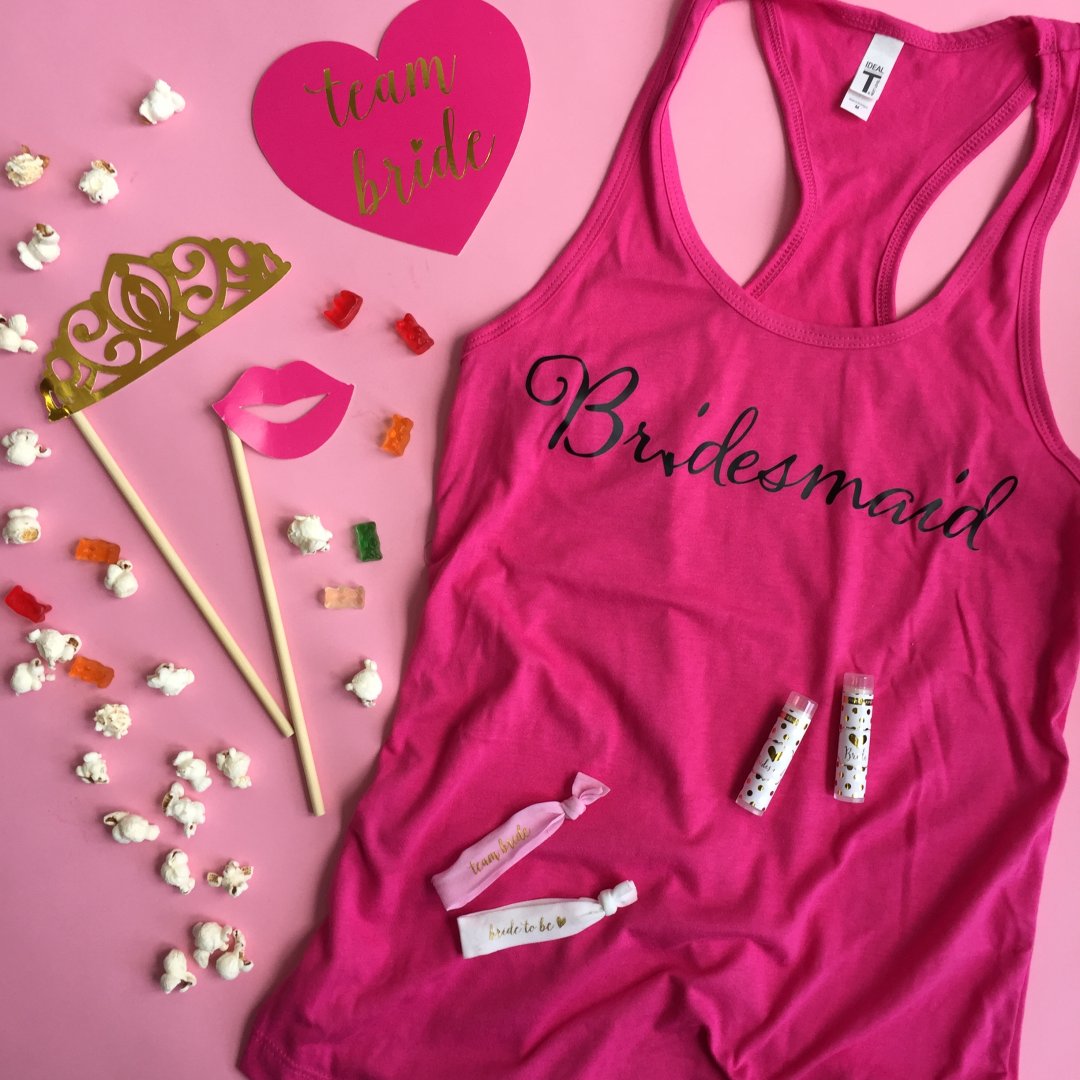 There's nothing wrong with a chill night in to celebrate the bride-to-be. Props for your Instagram and Snapchat stories are key (these signs are Boomerang approved). Stock up on the bride's favorite treats for a rom-com binge, and girly accessories for some pampering make for an unforgettable night with your best girls.
The Last Sail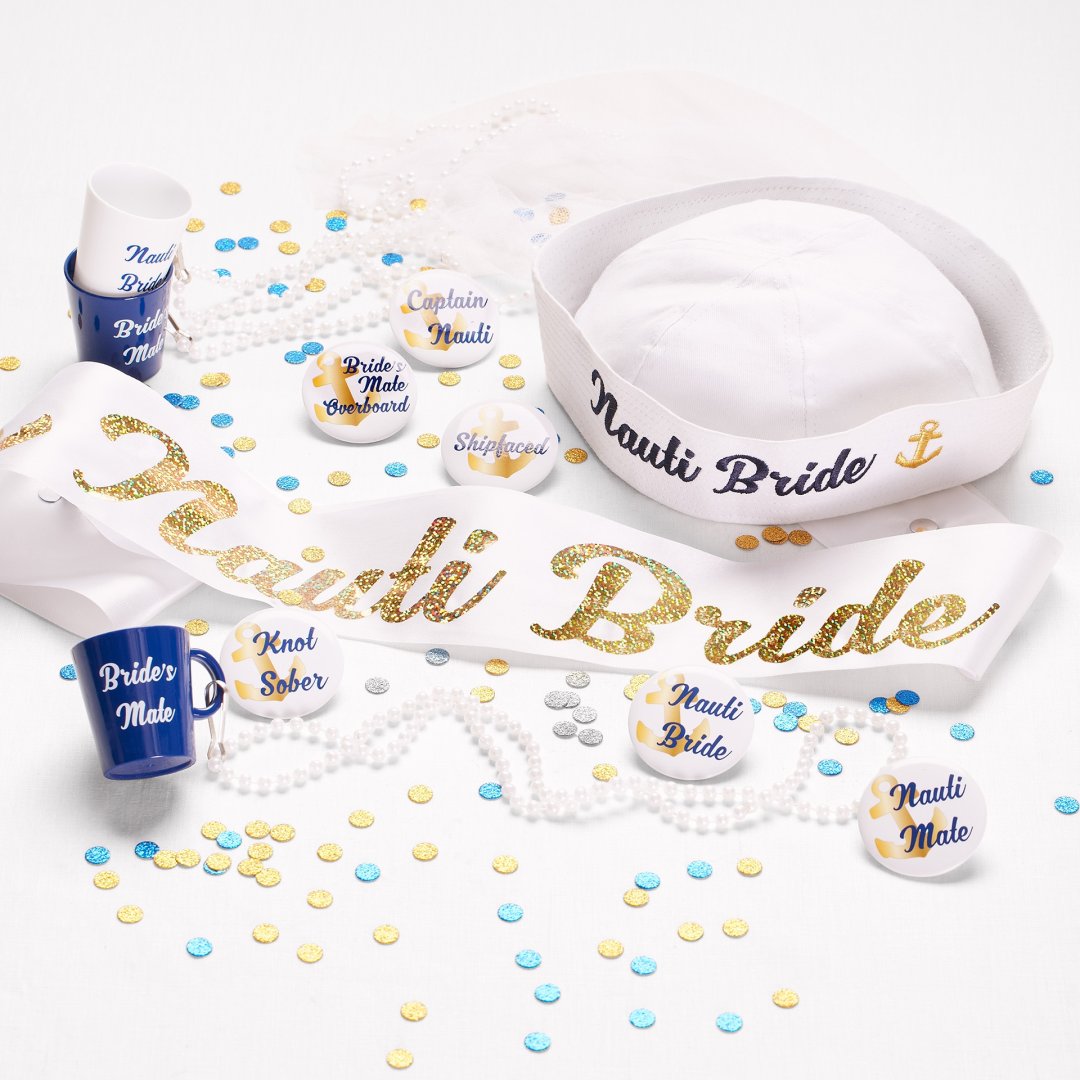 Did someone say vacay? The beach bound bridal party should stock on nautical approved essentials. Sunscreen, sunnies, and your best mates? Check, check, check. Even more on-theme supplies? Mermaid tanks and personalized flip-flops.
The Bride Tribe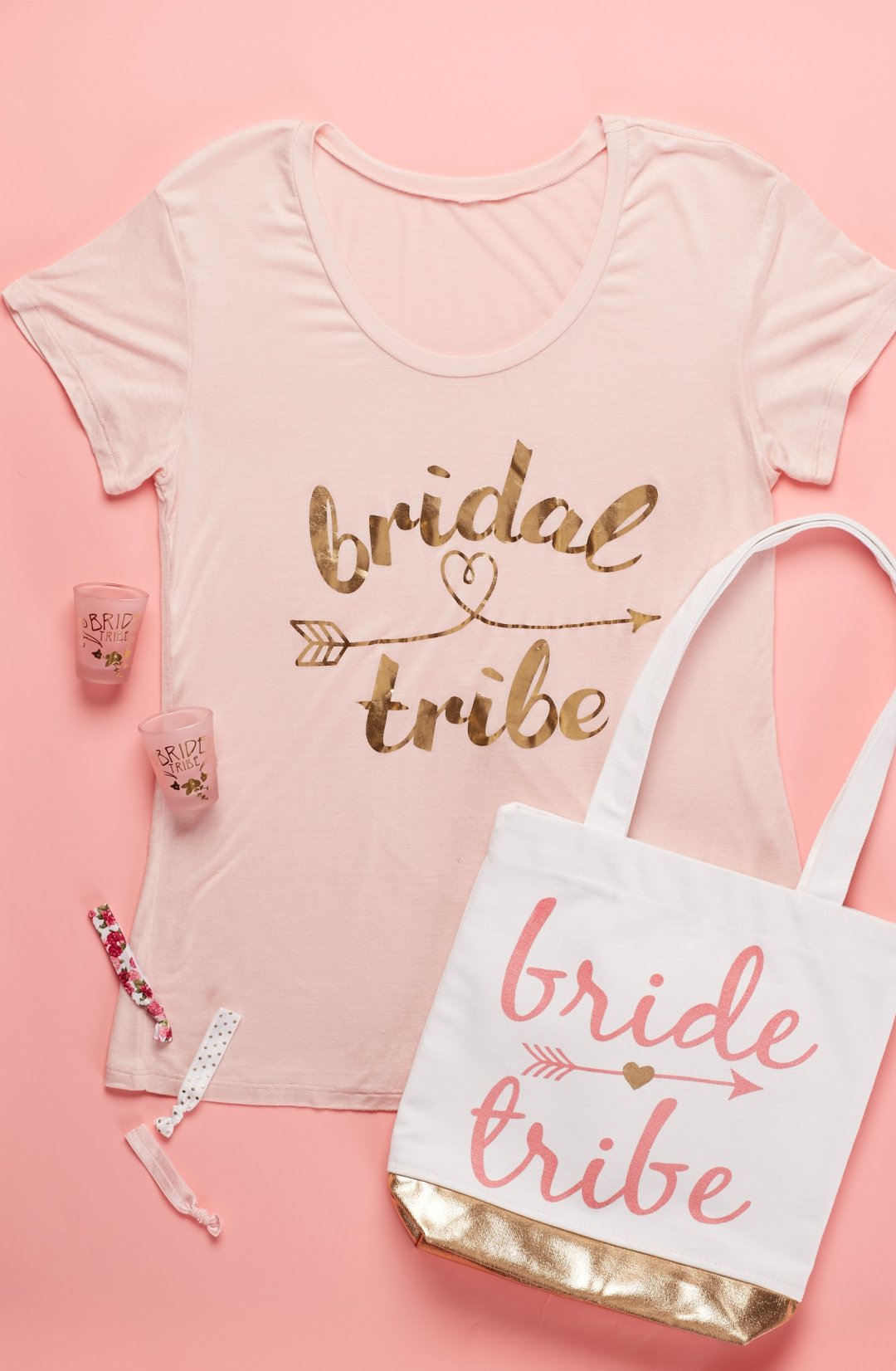 Ladies assemble! A picnic or Sunday brunch could use coordinating tees to show off everyone's status. Your tribe will love these gifts through the end of the wedding festivities (who doesn't love a cute tote?).
GNO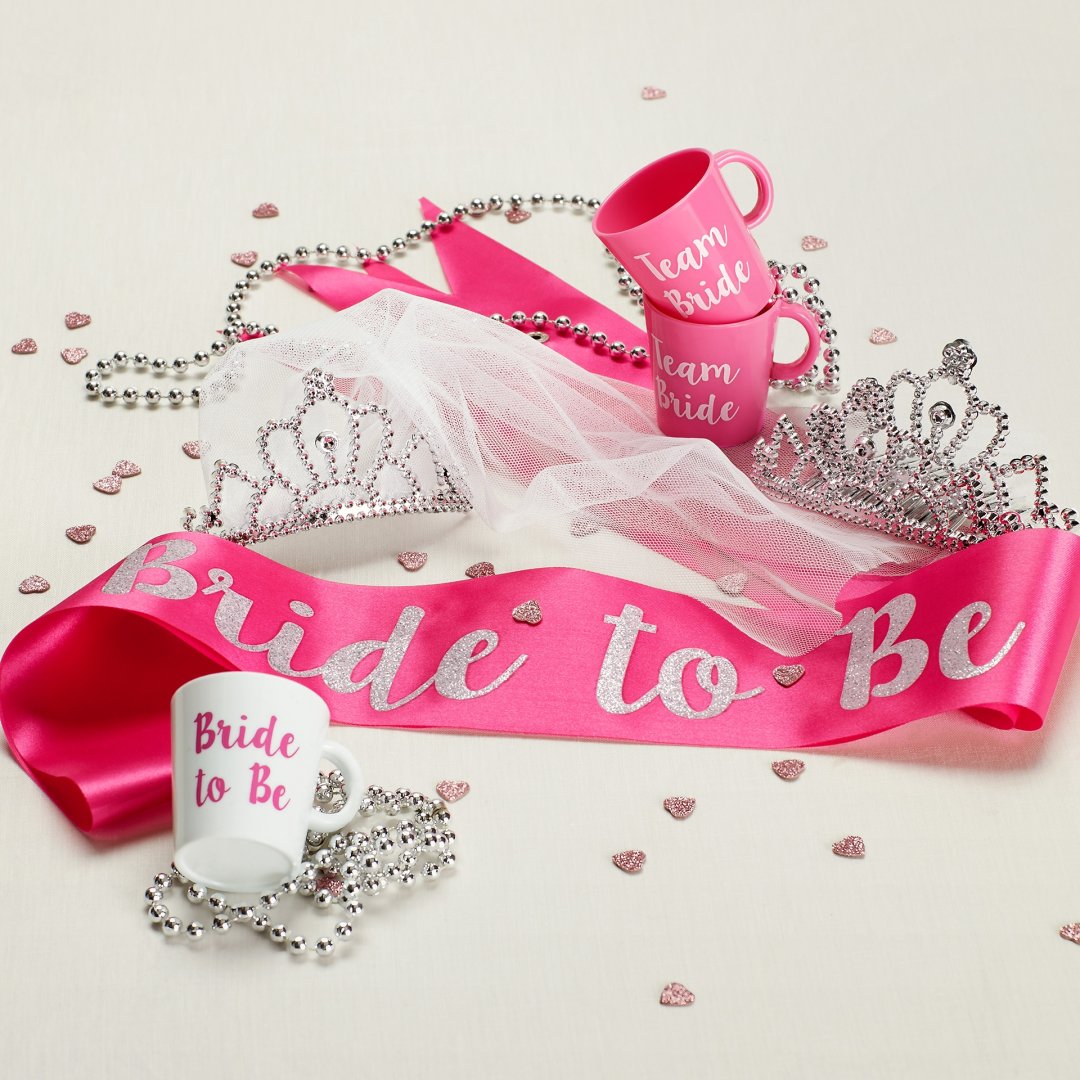 For our ladies who crave a girls' night out, festive favors are for you. Pop the champagne and say cheers to the bride's last fling before I do! A tiara and hot pink sash pair perfectly with a little white dress and sparkly heels, letting everyone know whose night it is.
What is your ideal bachelorette party theme?
Related Posts: