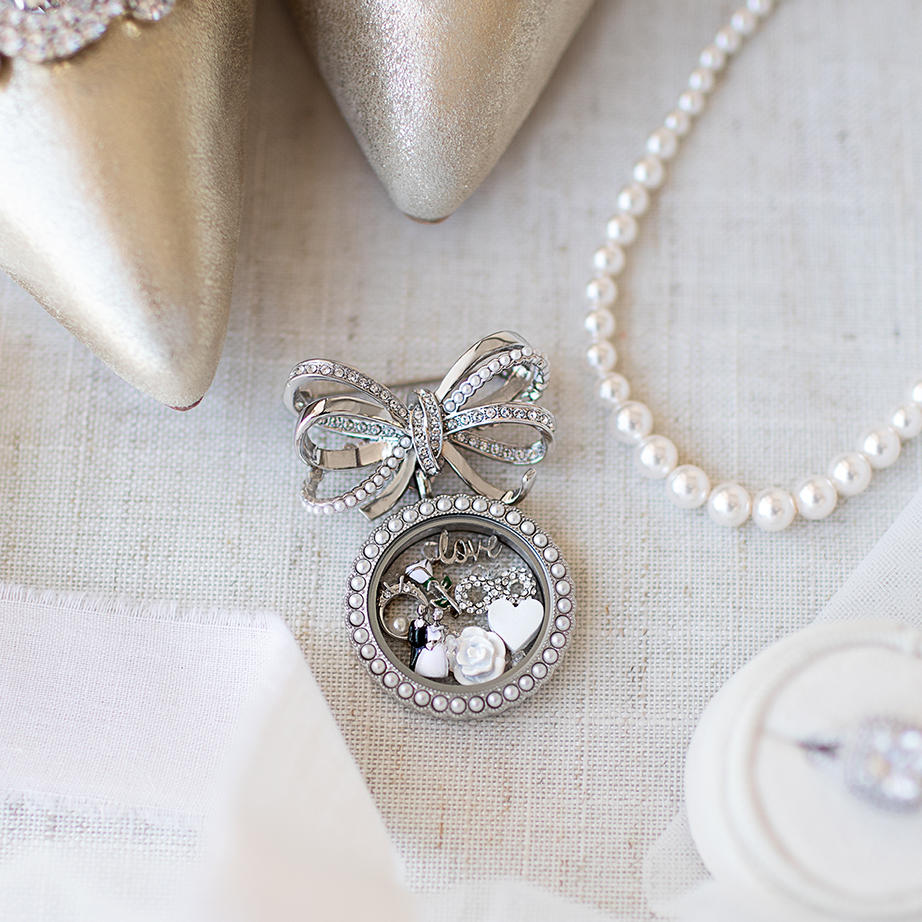 12 Feb

Personalized Wedding Gifts for Every Member of your Bridal Party
Meaningful ways to say thank you
Dear Bride, congratulations! You found your perfect match and are about to embark on the greatest adventure of your life. This is a time to celebrate your love and all the people who brought you to this special day. For your bridal party who will be there for you every step of the way, give them something a little special to show your love and appreciation! We teamed up with our friends at Origami Owl® to share meaningful, personalized wedding gifts for your maids, mom, and more!
Customizable Living Locket®
Let's start with the versatile, customizable Signature Living Locket®. Origami Owl®'s Living Locket® is the perfect blank canvas to tell your story or the story of someone you love. Build a charming Living Locket® in three easy steps:
1. Choose the Charms that capture a story. Begin with the things your girls love, believe in, or a special memory to start telling your story through miniature, hand-painted Charms. Origami Owl® has collectible Charms to represent just about everything!
2. Choose your Living Lockets® style. There are different styles, shapes, and colors to fit your story! Select from Necklace, Bracelet, Watch and even Ring Living Locket® styles. Simply open the Locket and add the Charms.
3. Choose a Chain or Wrap Bracelet to complete the look. Choosing the popular necklace or bracelet option? Just attach the Living Locket® and your story is ready to be gifted and cherished with every wear.
Personalized Necklace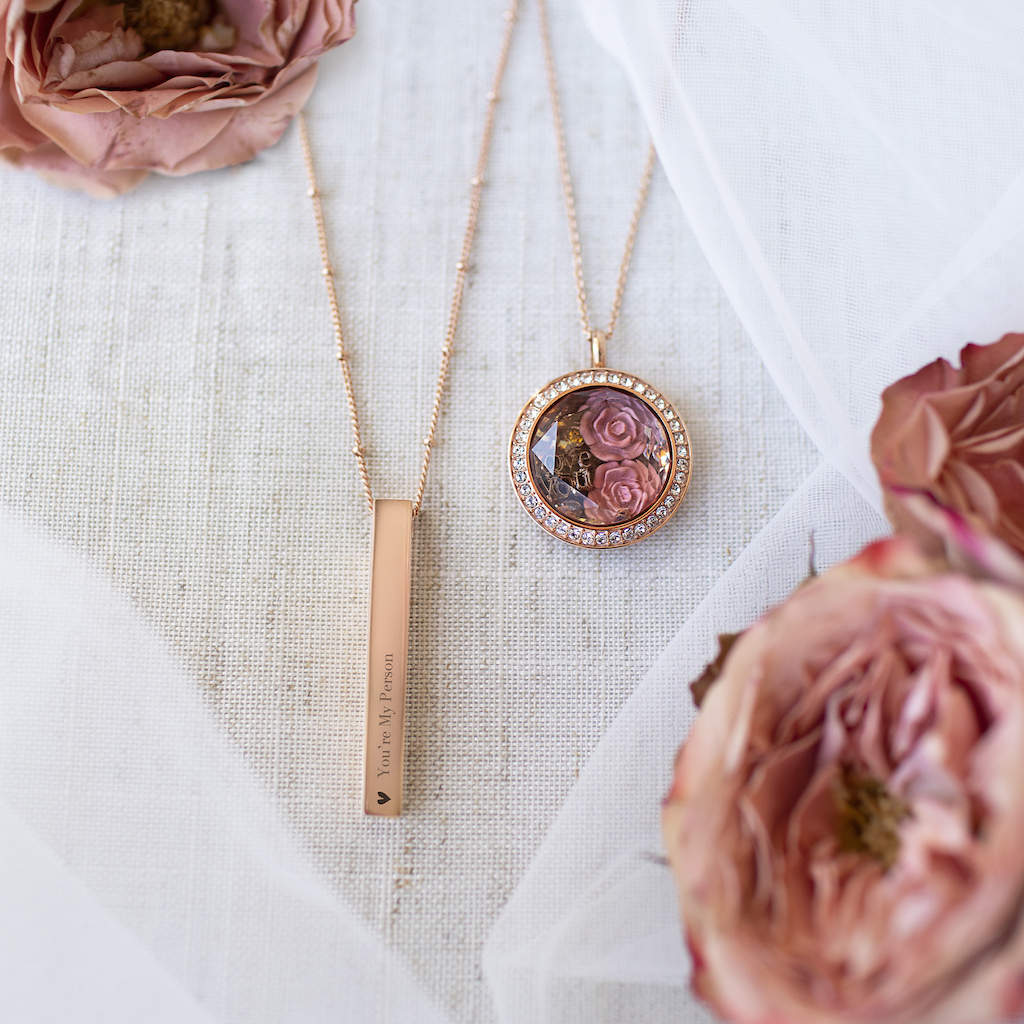 For those in your party who prefer simpler jewelry, Origami Owl® offers a collection of inscribable jewelry called Inscriptions®. A loving phrase, coordinates, a special date, or her initials are just a few ways that you can create a piece of jewelry unique to her. This delicate piece of jewelry is the perfect addition to anyone's jewelry collection.
Getting-Ready Robe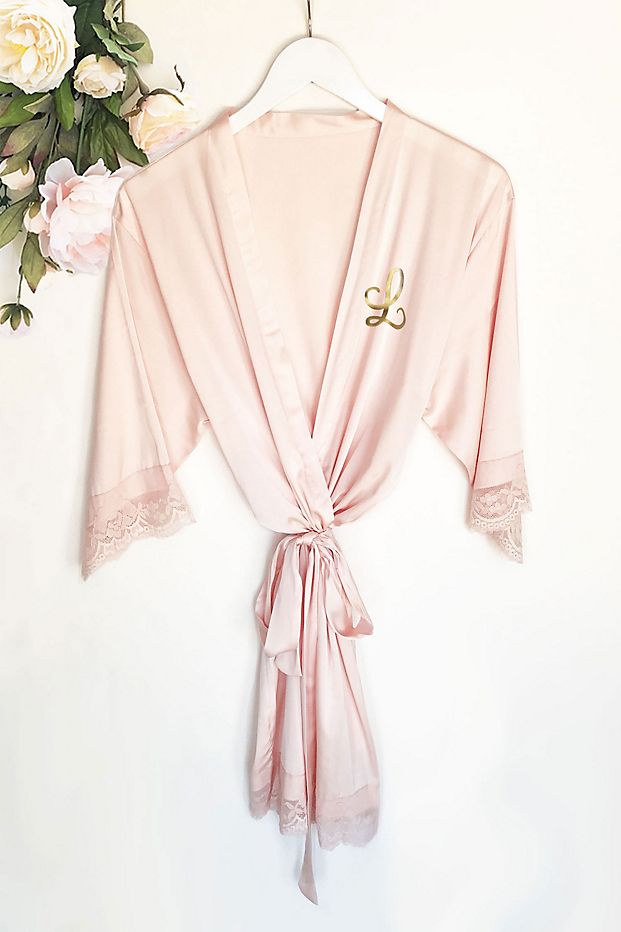 For getting ready and a fun photo-opp on the big day, a robe personalized for her is a gift she will love. Choose from various prints and hues that match your day. Then, inscribe with her full name, initials or bridal party role to customize just for her.
Jewelry Storage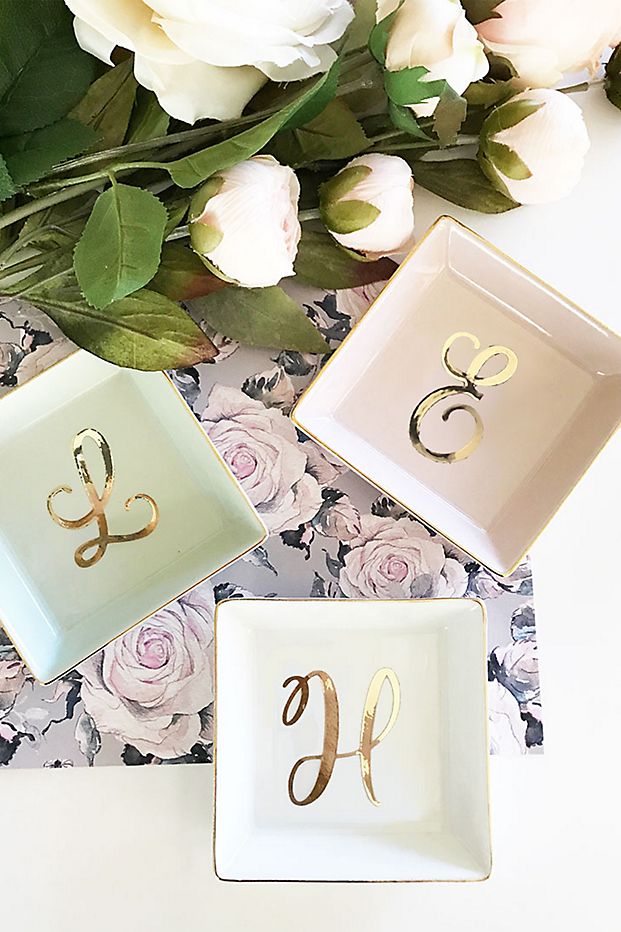 Finally, give her a place to store all of her precious mementos with a personalized jewelry box or dish. Choose from styles that you can complete with her full name or just initial. Her Origami Owl® pieces will be at the ready and she'll remember the day fondly whenever she dresses up her look.
Now that you have all the gifting tools you need for you and your bridal party, you're ready to embark on the journey of a lifetime! For more personalized wedding gifts ideas, explore customizable jewelry at origamiowl.com and shop gifts at davidsbridal.com.
The Origami Owl® Custom Jewelry Bridal Collection was designed for easy and meaningful gifting for every member of your bridal party. Their exquisite collection features timeless Swarovski® pearls, dainty bracelets, delicate necklaces, and exclusive Charms that tell your story when you add them to Signature Living Lockets®. Follow @origamiowl for more customizable jewelry inspiration.
Related Posts: