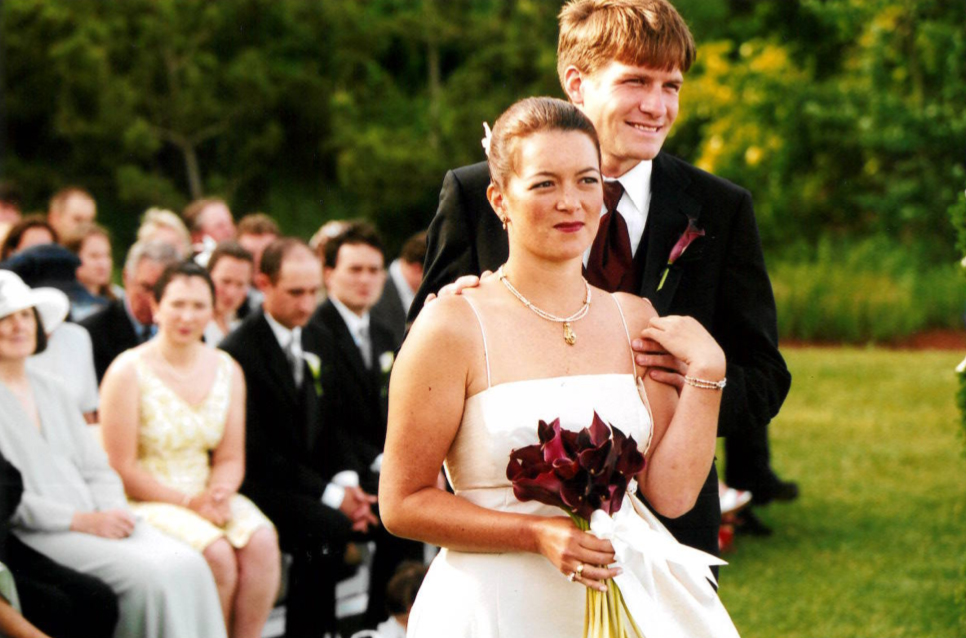 27 Nov

Real Weddings: Laura & Trey
A QUAINT SUMMER WEDDING IN MASSACHUSETTS
Real weddings are so inspiring! To get you in the mood to plan—and party!—we asked real brides to spill the details on everything from getting engaged to finding their wedding dresses to the special touches and surprising moments that made their celebrations completely one-of-a-kind. Except this time, we are throwing it back to 15 years ago to the day when Laura and Trey said "I do." Read on for details about Laura and Trey's quaint wedding in Harwich, Massachusetts and see them now, 15 years and 3 children later!
How did you two meet?
We met playing ultimate frisbee in PADA (Philadelphia Area Disc Alliance) on a team called Penn Medical Systems which was captained by Trey's residency advisor at CHOP.
Tell us about your dress!
My mother and I were dress shopping for days. It seemed like we went to every single store in the greater Philadelphia area. There were so many beautiful dresses, but nothing felt "me." I wasn't looking for anything in particular, but hoped that I would have that "that's the one" feeling when I saw it. We ended up popping into a David's Bridal for a look around. I found myself in the clearance section of the Bridesmaid's area and came across a single cream-colored dress that was too big for me, but I'd figure I would try it on just because. Once the stylist held the dress in the back to see how it would look fitted, it was dress at first sight! We both said, "wow, that's the one!" just like we had hoped we would. That dress was coming home with us. After clearance and another sale ticket, it only cost $19.99! We had it fitted and it was just perfect for me!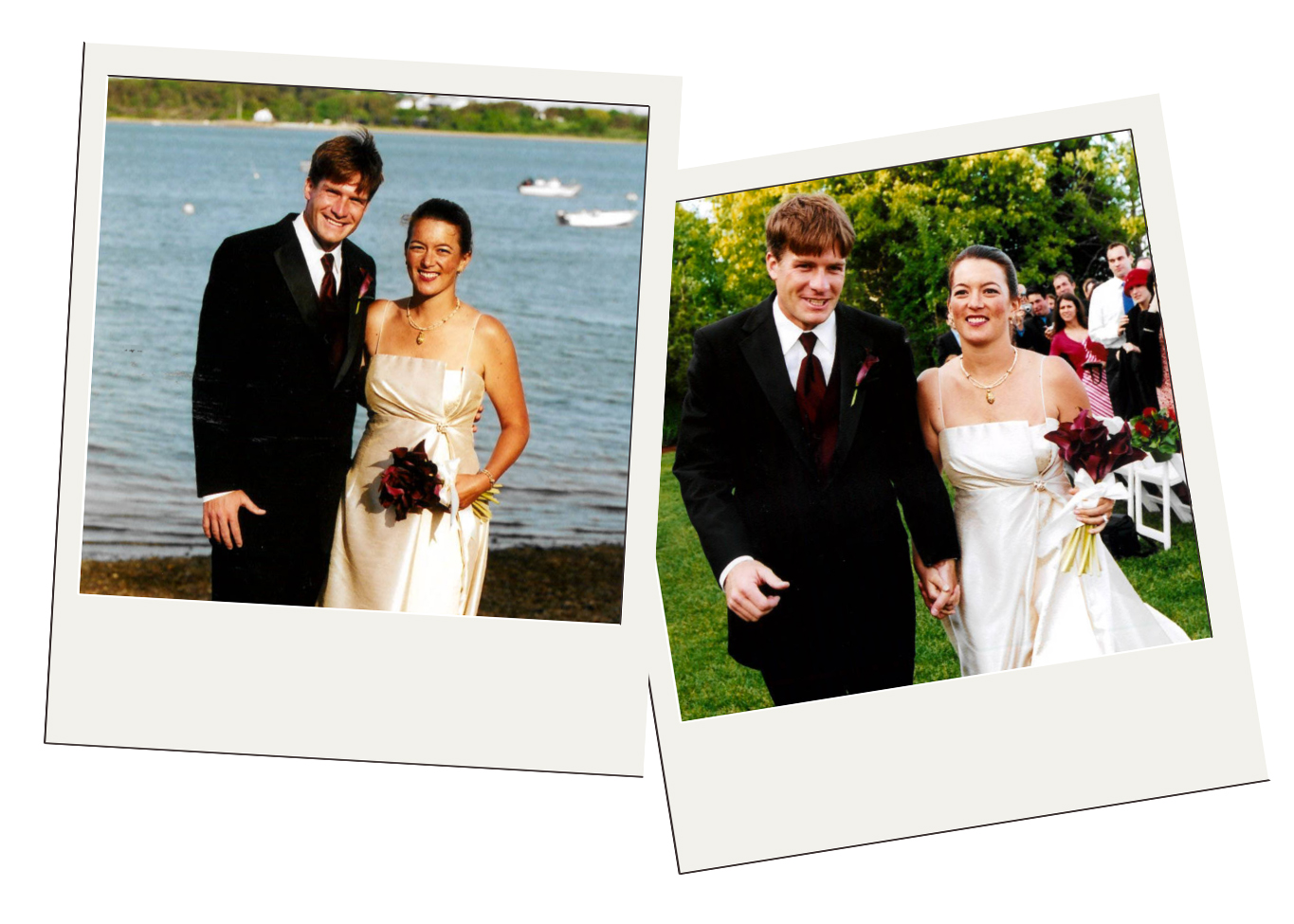 What flavor was your cake?
Our cake had three layers- carrot cake, cheesecake, and chocolate cake!
How do you make time for each other when you are so busy with full time jobs and 3 kids?
We both work ER type schedules so even though we might be working nights or weekends sometimes, we are likely off a few days during the week together. This is nice because it feels like you are playing hookey while everyone else is at work!
What do you want to instill in your children?
Kindness to everyone, equality, and seeing your role and impact in the world, not just in your small community. I want them to always do their best, be open minded to other cultures and ways of life. Be the change you want to see.
More Details:
Silhouette: A-line
Location: Harwich, Massachusetts
Date: June 4th, 2004
Wedding Photographer: Julia Cumes
Wedding theme: Classic
Related Posts: